When you begin to want ice-cold, cooling drinks rather than hot cocoa or when you choose to dress as simply as possible rather than bundle up, you know it's summer. We all like summer for various reasons, but three of them stand out above the rest: clear skies, longer days, and lighter air. But aside from how nature comes to life, we also adore summer clothing. The perfect moment to experiment with different colors, pieces, and materials is when you can show a little flesh. You should always be on top of your style game, whether you're out and about looking for that free summer romance, on a road trip with your pals, or just living each day to the fullest. For this reason, in this article, you can get knowledge of a collection of summer clothes for men that you may peruse and plan out each appearance for a successful impact on the person you're trying to impress—or the mirror!
Best Summer Outfits For Men
These fantastic style suggestions of summer clothes for males can boost your summertime happiness to new heights! What's best? It includes components that you may use throughout the monsoon and the winter.
Shirts With Shorts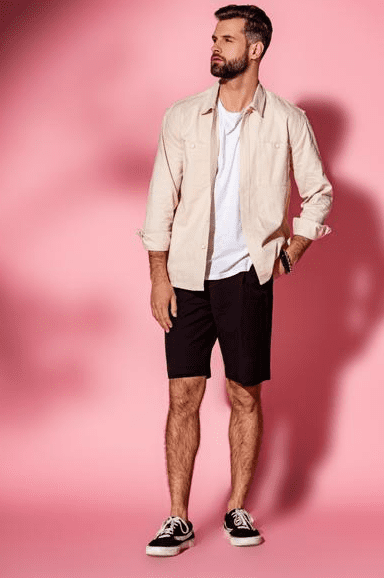 One of the most excellent aspects of summer is blooming flowers, whether in a field or on your clothing. Men should wear cotton shorts and a half-sleeved flowery shirt for an unassuming yet eye-catching ensemble.
The floral patterns might be small or large ones covering the entire garment. Additionally, this appearance is fantastic for vacations. The standard color for the shorts is still khaki/beige.
T-Shirts For Men With Shorts & Sneakers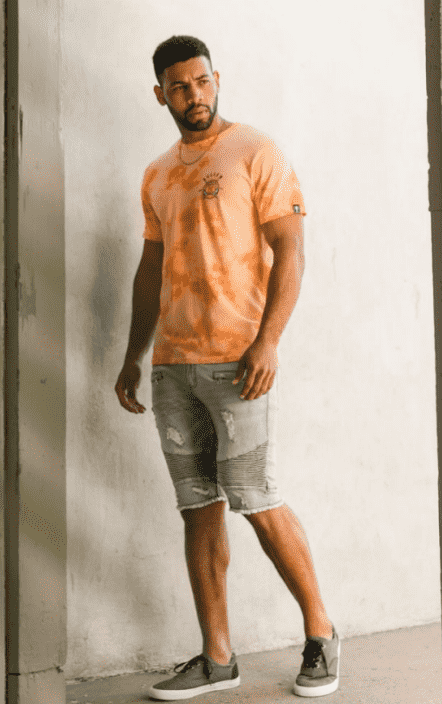 Make neutrals your best buddy for the season if you're not a fan of earthy or vibrant color schemes. A perfect intelligent casual summer outfit for guys is an off-white or white shirt layered over a pair of light-colored shorts, white sneakers, and a black laptop bag.
Baseball Cap With T-Shirt & Shorts
The baseball cap has got to be the one item that always comes through, no matter the season! Baseball hats are pretty stylish and functional and work with any casual outfit. They look great when worn with a vest or a simple tee. As one of the most summer-appropriate styles of shorts for guys, trade in your chinos for some shorts. The final step is to add eyewear.
Shirt Over T-Shirt & Jeans
If you layer correctly in the summer, it's possible to look great. It is very definitely still a possibility. Men may look beautiful in the summer by layering a loose cotton shirt over a t-shirt in a contrasting color! Finish the ensemble with a backpack, sneakers, and a pair of loose pants to keep things comfortable throughout the day.
Artsy Shirts With Cigarette Pants & Sandals
Here's an idea for all adventurous souls out there that will make heads turn when you step in the door! Get hold of a t-shirt with an artistic theme; you may get one quickly while purchasing online in India. Wear it with contrasting-colored cigarette pants. Finally, put on a pair of strappy sandals explicitly designed for men!
Baggy Shirt With Joggers
Get into your favorite pair of joggers and match them with an effortless-fitting baggy shirt to maintain the highest degree of comfort! Wearing high heels and heavy chains may also create a tremendous hip-hop-influenced appearance. Try it out, and keep your cool all day long! This summertime ensemble for guys is foolproof.
White Shirt With Espadrilles
Not all summer footwear heroes are sneakers, though! Espadrilles are undoubtedly one of the most overlooked shoe styles. They match most of your clothing because they are cotton rather than more conventional materials. For a holiday or lunch date this season, combine them with loose-fitting white shirt and cotton slacks. If you'd like, you may leave the top button open!
T-Shirts For Men With Shorts
This season, ditch your plain crew neck t-shirt! It's the one item in your summer wardrobe that needs a "refresh." Once more, wearing it with shorts will maximize comfort, and they're regarded as one of the classiest additions to one's casual wardrobe. For a runway-like look, pair this summertime outfit for men with tasseled loafers or sneakers. Either tuck it inside or leave it out.
Kurta With Churidaar
The summer wedding season necessitates dressing to the nines and letting loose throughout the festivities. We believe men's kurtas would be a fantastic clothing option for outdoor weddings. Instead of darker colors, opt for pastel tones. You should always use cotton or other light textiles!
Cargo Trousers With T-Shirt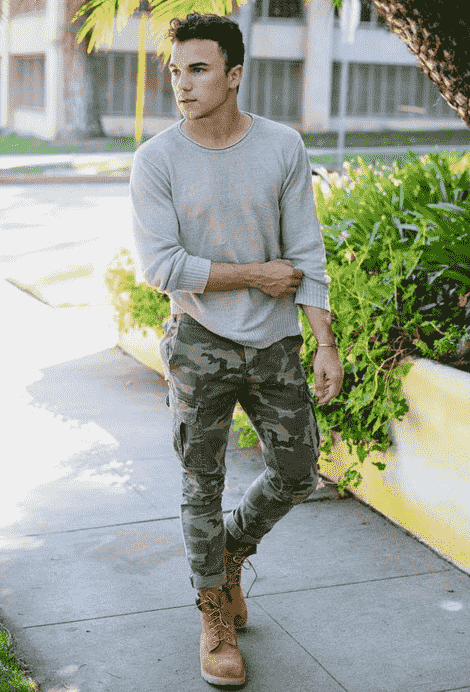 Cargo pants will help you achieve the best possible balance between comfort and style on your off days. Simply pairing them with oversized shirts/ t-shirts will transform them into a unique summer look for guys. Allow neutrals or pastels to save you once more.
Conclusion
One of the most important things to consider when deciding on the best summer clothes for men is the amount of sun you will get. If you live in an area that gets a lot of suns, it is best to wear clothing that will protect you from the sun.
If you live in an area with many suns, you should also have a hat and sunglasses to protect your eyes from the sun. You should also ensure that your clothes are comfortable and the right size. The best summer clothes for men should be comfortable and stylish.
You can also click on the button below for more information. Visit our blog and YouTube Channel for more details.
What is the best style for men in summer?
Men that wear traditional clothing typically wear blazers, shirts, shorts, and anything striped or checkered. Choose sun-washed hues to give these classic items a summery twist.
What is the casual dress for a man?
Today, men's casual attire is often defined as jeans, a dress shirt (casually turned down collared), and a T-shirt or sleeveless shirt.
Which are the best colors for summer clothes?
White, Khaki, Turquoise, Yellow, Fuchsia, etc.