As you all know, the Wedding is another name for a gala celebration. And when it comes to Indian Weddings, these are pretty much happening and loud with the other part of the world. Whether the Wedding is happening in India or any other aspect of the world, the Indian Wedding has its essence and vibe for the celebration. There are plenty of rituals and ceremonies for the Indian Wedding, including Sangeet, mehndi, and essential practices for all religions. Nowadays, a destination wedding is in trend for families worldwide. When the ceremonies for Indian Weddings in Australia are there, you can have all the colors and flavors while attending. Moreover, weddings are indeed extravaganza, including ceremonies, celebrations, and rituals depending upon the tradition of the particular religion. Apart from this, the special arrangements for the guest are primarily meant in a significant way. Well, weddings have always been grand since ancient times. However, there has been an outward shift toward the dressing style for females. Gone are the days when the person prefers to wear heavy and shimmery dresses with several pieces of jewelry, almost carrying around 5 to 10 kgs altogether. Be it a bride or a family member; everyone prefers to go with the modern twist, starting with fusion dresses and a minimalist look for the ceremony. Though a Wedding is the most happening celebration, dress or attire is the foremost challenge for the female while attending any function for an Indian Wedding in Australia. Your attire displays the feel and zest for the Wedding, whether you are a family member or the celebration attendees. Here are a few suggestions for the Best Gowns for Indian Wedding in Australia: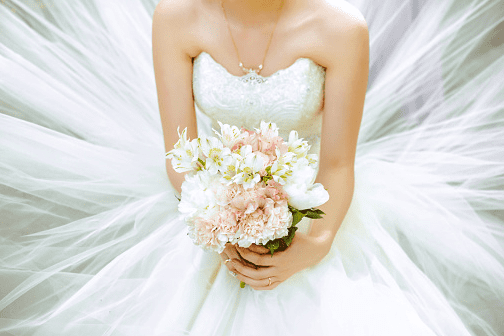 Sabyasachi Mukherjee
With ageless and sophisticated creations, Sabyasachi Mukherjee is known for his designs among celebrities for creating unique bridal looks and jewelry.
He has a variety of collections for the Wedding, including a complete traditional outfit that can be customized per the bride's preferences. With the touch of modern ethnicity and traditional designs, Sabyasachi Mukherjee has all the variations of Best Gowns for Indian Wedding.
Ritu Kumar's Collection
Well, Ritu Kumar is majorly acknowledged for craftsmanship in combining Indian traditional and contemporary into his designs for dresses. His plans are known for their unique use of several colors, quality of Fabrics, and embroideries rich in Indian aesthetic. Apart from this, his designs are bold with a modern look for the brides. For an Indian Wedding in Australia, you can opt for his exquisite bridal gowns.
Anita Dongre
Anita Dongre's designs enhance a person's confidence and sense of self-belief. Her dresses are free from any leather and elements which can harm the environment. She is known for creating luxury designs leaving unforgettable impressions on the world.
Seema Gujral
With a renowned brand, her designs are featured on a luxury platform named Ogaan, Carma, Aza, and Pernia. Seema Gujral's designs are one of the kinds you look forward to keeping in your wardrobe for the Wedding function. Her designs are precisely handcrafted and tailored per the bride's requirements. So, if you are looking for traditional pieces with a slight touch of modernity, you can prefer Seema Gujral's handcrafted gowns and dresses.
Masaba Gupta
Masaba Gupta's wedding collection designs have a spectacular range for brides. Whether it's Lehanga or the dresses for the bride, her collection has all the elements for stunning looks. The Lehenga's made explicitly of soft linen, silk, and satin with sequins embellished and embroidered borders making the dress stand out from the ordinary.
With dew prints on the blouse paired with a cupro organza dupatta giving stunning looks, no wonder her collections are majorly preferred among youngsters for various occasions, including any Indian Wedding in Australia.
Eesha Kaul
When it comes to traditional outfits, how can you forget Eesha Kaul collections with rich textures from Persian and Grecian cultures? So, if you want to pair up your accessories with multicultural lifestyles, you can always opt for Eesha Kaul's collections. Her designs are rich in flouncy drapes and silhouettes, rich in global trends with a fusion of varied colors and fabrics.
Ridhi Mehra
Most of the designs of Ridhi Mehra's collection offer comforts with traditional silhouettes for all age groups. With several color options and innovative draping with the touch of ruffles and eye-catching prints for the seasons, this is a must-have collection for the bride.
Suppose you are going for pre-wedding occasions or any traditional family function. In that case, you can always give it a try for pre-stitched saris and lightweight Antalkalis and Lehanga, which can offer you the ease of comfort.
Kresha Bajaj
If you are in love with fairy tales and looking for dresses with glass beads, crystals, and thread works, then the Kresha Bajaj collection can be the solution to your concern. Her collections have a range of Lehengas, gowns, and dresses with intricate work of craftsmanship to make your big day quite special.
Karan Torani
The house of Torani's unique designs is hugely inspired by his childhood memories with his grandmother. With a wide range of collections of patialas, lehengas and phirrans, his labels are rich in heritage weaves and hand-painted designs by Kalamkari artists, which is the USP of his collections. You can experiment with his collection of Best Gowns for Indian Wedding for your big day.
Conclusion
Although there are many collections across the world for the Indian Wedding, it's your special day, and you can undoubtedly prefer any particular dress with ease of comfort.
Above are the few inspired collections that can be referred for your preparation on your big day. Whether in Australia or other parts of the world, traditional outfits are always great for weddings.
You can also click on the button below for more information. Visit our blog and YouTube Channel for more details.
How to choose the best fit for your wedding gown?
Well, the wedding has always been a dream for every individual, so finding the best-fit gowns for your wedding is a challenge. But you can always do the ground research depending on your budget, designs, and patterns. Apart from this, you can also make an appointment with the fashion consultant to offer suggestions depending on your budget.
How much does it cost to buy a customized dress for the wedding?
The dress or gown's cost depends entirely upon the patterns, fabric, style, and designs.
How long does it take to alter the wedding dress?
The alterations do not take many days. However, 2-4 fittings are required for the wedding gowns for the perfect fit.