The Dubai Mall is one of the largest malls in the world and has so many delightful and spectacular experiences to offer. The mall even has an aquarium, an underwater zoo and an olympic sized ice rink. It has many excellent Indian restaurants as well! Great Indian restaurants in addition to such a grand mall make an irresistible combination. Today we are writing about the exciting topic of the best restaurants in Dubai Mall for Indians.
The Dubai Mall
The Dubai Mall is a shopping center in Dubai. It has an aquarium and underwater zoo, an amusement park called VR Park Dubai and a movie theater called Reel cinemas. It also has Rainforest Cafe, a haunted house called Hysteria, Dubai Dino, a real Dinosaur fossil and a replica of the Dubai Creek tower. The Emirates A380 Experience, an Airbus A380 airplane simulator, is also located in the Mall. Visitors can fly the largest passenger aircraft in the world around cities and well-known landmarks. With the aid of a trainer, they are able to fly, land, ascend, and try anything else they choose.
It is tied for the second-largest shopping mall in the world by gross leasable space with West Edmonton Mall and Fashion Island (Bangkok), both of which are older than it. It is the second-largest mall in the world by total land area after the Iran Mall. It features 502,000 square meters of retail space in all (5,400,000 sq ft). It is a component of the 20 billion dollar Downtown complex (also known as Downtown Dubai), which is next to the famous Burj Khalifa and has over 1,200 stores and is situated in Dubai, United Arab Emirates. With over 54 million annual visitors, it was the most visited building on earth in 2011. It also contains 120 restaurants and cafes, 22 movie theaters, and a luxury hotel with 250 rooms.
Best Indian Restaurants in Dubai Mall
These are some of the best Indian restaurants in Dubai. This is Indian Cuisine at its finest worldwide.
India Palace Express
Dubai Downtown Lower Ground Floor Financial Center Rd, Dubai United Arab Emirates.
+971 4 339 9325
Mid Range Prices
Indian Fast food
Vegetarian, Vegan, and Halal Options.
India Palace Express provides authentic Indian food at the Dubai Mall. It is located in the food hall at the top of the Burj Khalifa entrance of the Dubai Mall. The food here is known for being delectable. The vegetable biryani is a particular favorite. The portion sizes here are quite large.
Freshly made hot samosas and gulab jamuns are other delights. The chicken tikka salad and shahi biryani are two of the most popular dishes at India Palace Express. The paneer kathi roll and papdi chaat are also a must try.
Traditional Beverages
Zafrani Lassi
Fresh Strawberry and Mango Lassi
Thandai
Mint Cooler
Shikanji
Biryani
Jheenga Dum ki Biryani
Ghosht Biryani Dum Wala
Murg Biryani Dum Wala
Machi Saundi Biryani
Bohri Chaamp Biryani
Patiala Restaurant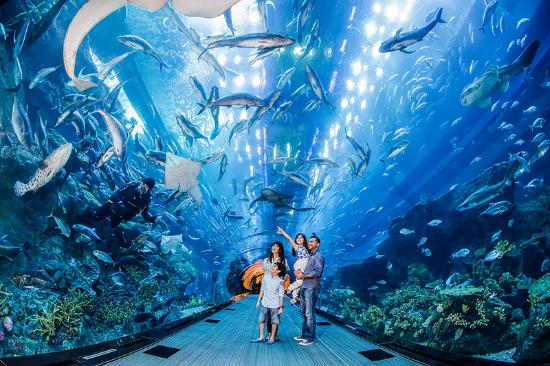 Souk al Bahar Level 3 Sheikh Mohammed Bin Rashid Boulevard Sheikh Zayed Road, Dubai 123686 United Arab Emirates
+971 4 451 9151
Fine Dining
North Indian Food, Mughlai
Vegetarian Friendly, Vegan Options, Halal, Gluten Free Options
Named for the princely state of Punjab, Patiala, it is situated in the famous Souk-Al-Bahar, close to both the Dubai Fountain and the Dubai Mall. The restaurant attracts Dubai's most discriminating diners with its great food, elegant interiors, and laid-back yet refined atmosphere.
The Dorra Kebab, Dum ke Khumb, and Garbar Falooda are some of Patiala's most well-known dishes that bring out the traditional Indian cuisine's old-world charm. International travels serve as the source of inspiration for the inventive Indian & Fusion food, which captures the young, lively, and creative India.
The khumb ka khitchra, the grilled chilean sea bass, and the mango lassi ice cream are all must-tries. Try the tasting menu, which serves taste-sized portions of the hallmark dishes from each course of the menu, for one of the greatest ways to experience the best of Patiala. To improve the flavor, serve these specialty dishes with a flavorful wine or intriguing drink.
Patiala Restaurant offers an Iftar special as well as a business lunch special.
Other Notable Dishes
Corn Curry Leaf Tikki
Palak Zardalo Kabab
Gilafi Seekh
Beetroot Shammi
Tandoori Malai Broccoli
Zaituni Paneer Tikka: Stuffed with olives and cheddar cheese
Garam Masala Marinated Eggplant: Made with tomato chutney, greek yogurt and green apples
Palak Patta Chaat: Chaat made with crispy fried spinach along with chutney and sprinkled masala.
Aloo Anar Dana Chaat
Chili Nadru: Fried lotus stem cooked with onions, bell peppers and garlic tomato sauce
Vegetable Asparagus Kofta
Nimbu Wali Masala Boti: Flavored with lemon and cinnamon
Butter Chicken
Peppermill
Level 1, Water Front Dubai Festival City Mall, Dubai United Arab Emirates
+971 4 288 1587
Mid Range Prices
Indian Food with a modern Twist.
Vegetarian Friendly, Vegan Options, Halal, Gluten Free Options
Indian cuisine is served at Peppermill, a casual dining establishment, and is prepared using creative ingredients and enticing flavors. Peppermill dispels the myth that only traditional Indian recipes and concepts can produce haute food. Every component of Peppermill challenges conventional wisdom.
Peppermill thinks that food should continually change and adapt, just like people do. In order to develop dishes and menu items that feature a distinctive layering of flavors, their team combines Indian ingredients with regional and imported foods, as well as Indian cooking methods with colonial design elements. For those looking to venture beyond the mundane and embrace Indian fine dining's full potential, Peppermill offers an advancement in contemporary Indian food.
Peppermill wants to give you a taste of some traditional regional cuisines that were prepared in the royal kitchens of India and served to the Maharajas and Emperors with new twists and unrestricted modern innovation.
Notable Dishes
Mango quinoa
Fattoush a la India: Indian salad
Karare palak chaat
Tandoori mushroom
Dahi Puri
Pani Puri
Kataifi Prawns
Dhaniya Murg
Mahi Tikka
Malai Jhinga
Soybean Kabab
Malai Broccoli
Chicken Chettinad
Chicken Saagwala
Rogan Josh
Pondicherry Seafood Curry
Kathal Kadai Masala
Hyderabadi Baingan ka Salan
Prawn Biryani
To ask any questions related to the rights of NRIs, PIOs, and OCIs, you can download SBNRI App from the Google Play Store or App Store. You can also use the SBNRI app for investment in stock market/ mutual funds, NRI account opening, tax filing, etc. To ask any questions, click on the button below. Also, visit our blog and YouTube channel for more details.
FAQs
How big is Dubai Mall on a global scale?

Dubai Mall is the second-largest mall in the world.

What kind of food does India Palace Express serve?
India Palace Express serves Indian fast food.
What kind of food does Patiala Restaurant Serve?
Patiala Restaurant serves North Indian and Mughlai food.
What kind of food does Peppermill serve?
Peppermill serves Indian food with a modern twist.