Bollywood fashion icons not only influence all of India but Indians all over the world. These icons set the trends for both western and Indian fashion. The biggest Indian designers create ensembles exclusively to best suit them. The following icons have been in the limelight for their style. They have inspired audiences and defined fashion in their time in Bollywood. Let's take a look at 5 popular fashion icons in Bollywood.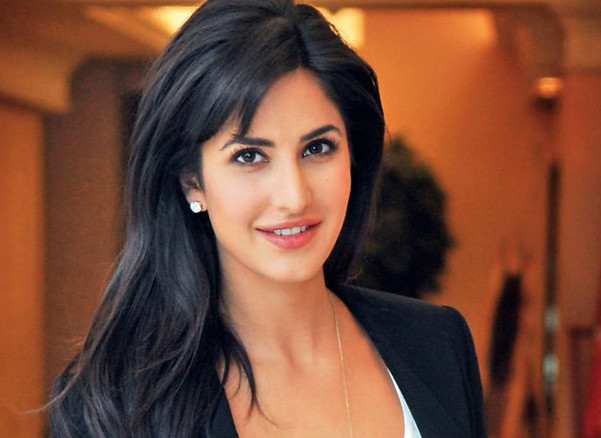 Katrina Kaif
Katrina Kaif started out as a model. It is said that she is very particular about her makeup and style on screen. Kaif even has her own makeup line called Kay Beauty. Katrina took Bollywood by storm with her unique sense of style. Her signature hairstyles and makeup have inspired women everywhere. She generally uses light shades for lipstick and makeup. She does not have particularly heavy eye makeup either. In interviews Katrina has called her fitness routine and diet quite "logical". She eats healthy and works out regularly to stay in shape. 
Some of Katrina's most iconic looks are from her earlier work. Songs such as Zara Zara and Khwab Dekhe from Race had very striking looks and memorable fashion. Singh is King also had very popular looks. The song Teri Ore had some classic saris and was quite captivating for audiences. The song Nachdene Sare from Baar Baar Dekho also had a colorful lehenga look.
Sonam Kapoor
Sonam Kapoor is a self-proclaimed fashionista of Bollywood. She is also in magazines for her trendy dresses and accessories. Most recently, Kapoor has been one of the faces of the Bulgari campaign. She is often interviewed for her makeup techniques and even interior decoration skills. Her outfits are all put together with great care, creativity and detail. Kapoor puts a lot of effort into her fashion.
Deepika Padukone
Deepika Padukone has a very put-together look. Padukone was an athlete, then a model, and is now an actor in Bollywood. She has looked great in all her films including Bajirao Mastani and Padmavati. Padukone looks as much at home in the latest trendy outfits as she does in extremely traditional ones.
Tall and statuesque, Padukone is perfect for fashionable ensembles. She has a great deal of intensity and poise. Elegance, alertness, and calm confidence define her look. Padukone wore Sabyasachi for her wedding and looked effortlessly graceful and traditional for all of the events.
Aishwarya Rai Bachan
Aishwarya Rai Bachan is an international beauty queen. She is a beloved Bollywood actor. Bachan has stunned audiences with her looks for decades. She has the most interesting features that keep the audience transfixed. Many of Aishwarya Rai's films are etched in our memories. Taal, Hum Dil De Chuke Sanam, Guru, Dhoom 2, Jodhaa Akbar, Devdas and Guzaarish are just a few. Aishwarya has made a fashion statement in each film regardless of its era.
As Aishwarya Rai is a legendary beauty queen, she is also known for the way she conducts herself. Her manner of speaking and poise are admired by many. Bachan endorses international makeup and cosmetic brands as well. She is certainly a well-known example of Indian beauty and fashion globally.
Rekha
Rekha is the quintessential Bollywood legend. Her beauty and style have been wowing audiences for decades. She has aged very gracefully and looks resplendent. She generally has a very traditional look. She is often seen in extraordinary Kanjivaram sarees with beautiful flowers adorning her hair.
One of Rekha's most famous films is Umrao Jaan. Her look in this film and its songs are iconic. Her ensembles and jewelry are simply perfect. Her style in real life is also flawless. Her makeup, outfits, jewelry, and accessories look expertly put together. Her more recent song Kaisi Paheli Hai Yeh Zindagani from the film Parineeta portrays her as yet another style icon. She is dressed in all red and steals the show. Her look, outfit, acting, and singing all make a timeless fashion statement. 
These fashionable ladies have captivated and inspired audiences globally. Since the Indian diaspora is so large, the impact of these actors is far-reaching and long-lived. Bollywood fashion icons play an important part in keeping Indians abroad connected to their culture, motherland, and traditions.
To ask any questions related to the rights of NRIs, PIOs, and OCIs, you can download SBNRI App from the Google Play Store or App Store. You can also use the SBNRI app for investment in stock market/ mutual funds, NRI account opening, tax filing, etc. To ask any questions, click on the button below. Also, visit our blog for more details.
FAQs
What is a popular Katrina Kaif movie?
Zindagi Na Milegi Dobara is a popular Katrina Kaif movie.
What is a popular Deepika Padukone film?
Bajirao Mastani is a popular Deepika Padukone film.
What is a popular Aishwarya Rai Bachan film?
Guru is a popular Aishwarya Rai Bachan film.
What is a popular Rekha film?
Umrao Jaan is a popular Rekha film