Students are permitted to work part-time at several universities and institutions in Saudi Arabia. If you're a student looking for a part-time job to help pay your bills, you need to know that many jobs don't pay very much. Although you cannot fund your education with this revenue, you can use it to pay for extra expenses like food or travel. The number of persons looking for in-demand occupations has surged as a result of widespread unemployment.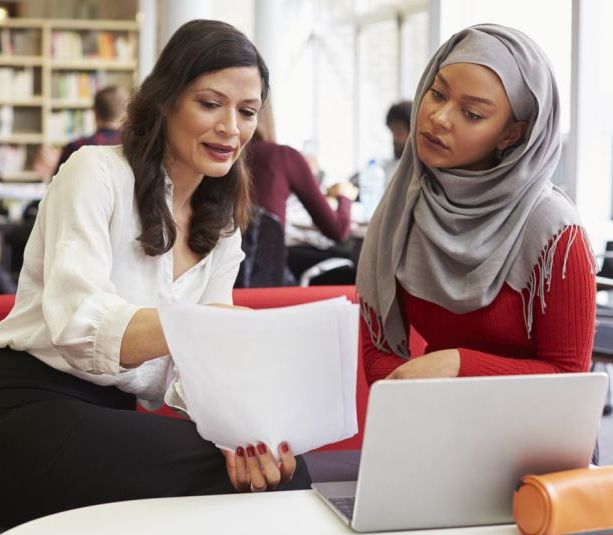 Your qualifications, any prior work experience you may have, and skill set all play a significant role in the type of job you will land. Along with earning money, part-time jobs also provide you with the opportunity to learn in the real world. For instance, whether you work in a college cafeteria or as security, you'll meet a lot of new people, pick up new dialects, and have an opportunity to mingle with the locals.
These part-time jobs are better suited for you if you're an undergraduate or graduate student studying research. Sometimes the university will assist you in finding excellent part-time work on campus, such as a job in the cafeteria, library, or security. You might be allowed to teach younger classes if you have higher qualifications.
Additionally, there are chances for part-time employment off-campus, such as working for a gas station or delivering newspapers. You can look for part-time employment options near a university in local newspaper classifieds, social media, etc.
This article will suggest you a few part-time jobs where you can enhance your skills and may even get a chance to convert them into full-time.
Freelancing
Even as a novice, freelancing can help you make some money. You need to be certain about the type of work you want to produce, do a thorough study, and then get to work on original pieces. As a freelancer, you can work as a blogger, content writer, website developer, translator or photographer. To get started, simply focus on your area of interest and produce some work samples before applying for interviews. You can even sign up for free online classes to help you improve your skills and eventually get freelance work.
Social Media Marketing
One of the most sought-after jobs today is social media marketing specialist. You only need a device and strong internet connectivity for this flexible work. There are lots of job vacancies here for those who have a solid understanding of social media, are good copywriters, and can produce stunning photographs and videos.
Given that all you need is a device and reliable connectivity, you can also work from home.
Data Entry
Although data entry work may seem dull, it may be the ideal option for you if you are a recent graduate without any prior experience. You could try it if you want to make some extra money and have no previous experience. You only need a basic understanding of computers and a fast typing speed. Many companies that hire graduates and new hires for data entry-level y positions can readily be found on the internet. These kinds of part-time jobs are available to women of all ages, not just students who wish to launch their careers or have their own money.
Home Tutor
Online or at-home tutoring positions are fantastic options for part-time work. You may think about this as a possibility depending on your level of knowledge. By instructing students on an hourly basis, you can quickly make some money. You can connect with parents looking for instructors through a wide range of websites. Many tutoring positions have moved online since the coronavirus. If you are an expert in the field, you can also offer consulting services.
To attract more students for your tuition, you must advertise through word-of-mouth promotion, the distribution of pamphlets, WhatsApp marketing, etc.
Driver
You may work as a driver with ease if you own a car and are knowledgeable about the laws. Both commercial drivers (including those who make deliveries) and personal drivers, as well as heavy equipment operators, are in high demand in Saudi Arabia, where there are many driving positions available. You'll probably find work as a driver easily here if you're comfortable driving and have a solid safety record. You can work as a delivery driver for food, flowers, or couriers, as an ola or uber driver, or as one of these jobs.
After examining various positions, you should select the one that best fits your skills and your ability to cover your expenses. Depending on your abilities and availability, you can choose between field tasks and jobs you can do from home. You can quickly take advantage of a large number of opportunities. Make sure to manage effectively.
To ask any questions related to the rights of NRIs, PIOs, and OCIs, you can download SBNRI App from the Google Play Store or App Store. You can also use the SBNRI app for investment in stock market/ mutual funds, NRI account opening, tax filing, etc. To ask any questions, click on the button below. Also, visit our blog for more details. 
FAQs
Is it legal to work a part-time job in Saudi Arabia?
Part-time employment can only be held by an employee for a total of 95 hours per month. A part-time Saudi employee is considered to be 1/3rd of a regular Saudi employee in Nitaqat if they have worked 168 hours for their employer. They will be listed as part-time employees in the GOSI.

How long do part-time jobs often last in Saudi Arabia?
Part-time employment can only be held by an employee for a total of 95 hours per month.
Can we hold down more than one part-time job?
You are permitted to hold two or more part-time jobs. Make sure you have good time management skills and that your work isn't overly demanding.