Indian students have earned a reputation for excelling in programs overseas. They have become the second-largest group of international students in Germany. The largest number of international students are from China. The number of Indian students has risen by 65% to 28,500 since 2017-18. Germany currently has 12,00,000 job openings. The country offers affordable high-quality education with an emphasis on practical training.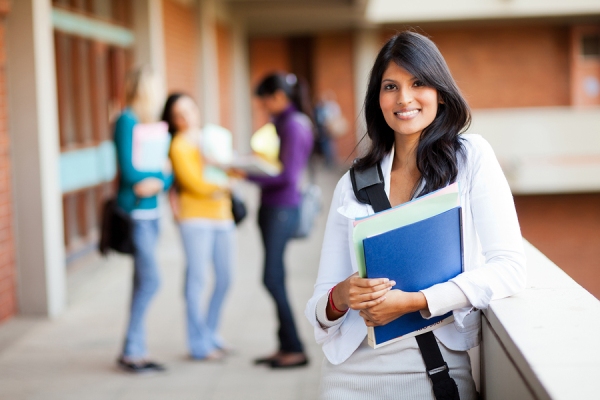 Germany is 4th in the number of international students after the United States, the United Kingdom, and Australia. According to a German Academic Exchange Service, higher institute institutions in Germany have reported an increase in admissions from countries such as India, Turkey, Iran, Italy, and France even after the pandemic.
The number of Indian students studying in Germany is only projected to grow further. Piyush Bhartiya, co-founder of AdmitKard, an ed-tech platform that assists students in studying abroad says "Over the years, the number of international students applying for education in Germany has been steadily increasing. From 2014-2019, the number of Indian students going to Germany has increased by 30.9 percent and the growth trajectory displayed a rise of another 8.19 percent till 2021."
Why Germany
The following are the main reason international students are flocking to Germany. Germany offers affordable high-quality education with great training for employment.
Affordable Education
German public universities offer free or affordable education. These state universities are highly ranked and charge little or nothing for tuition fees. A government initiative that eradicated tuition fees for all students including international students attending public universities was introduced in 2014. These institutions not only provide great education but excellent training and skills for employment. They only charge a small administrative fee (€150-€250/semester). High-quality education at a low cost is a great deal for international students.
Affordable Cost of Living
The cost of living in Germany is affordable. An international student requires approximately €934 per month to live comfortably. According to Saurabh Arora, founder, and CEO of University and Living, an online global student accommodation marketplace, applicants must prove they have €10,332 for one year. This makes Germany particularly appealing to international students.
High Quality of Education
Germany has a state-of-the-art higher education system. The country excels at innovation, science, and research. The higher education system here is well respected worldwide.
International students have the opportunity to work part-time while studying in order to earn money and gain experience. Students also have the option to stay in Germany for up to 18 months after graduation to find employment. This can be done via an extended residence permit.
Diversity
Germany has an eclectic student population. It has students from all corners of the world, including China, Italy, France, and India, among others.
Scholarships
Germany has many scholarship opportunities. Scholarships such as the DAAD Scholarship Programme, Heinrich Böll Foundation Scholarships, or DeutschlandStipendium National Scholarship (among others) are all opportunities for international students in Germany.
Courses
Thousands of courses in varied fields are provided. There are many options for students that desire courses in English. There is a 20 hours a week work rule for practical experience to train students in their area of education. It seems to be an optimal mix linguistically and in terms of employment opportunity training.
Private Universities
Public Universities may be free but private universities charge between €15-30,000 in Germany. Private Universities do offer scholarships, however.
Rent and Utilities
Monthly rent could cost from €550 to €1,500 and varies on the city and size. Utilities cost around €150 to €350.
It is a great advantage that Indian students can pursue such high-quality education at relatively low costs in Germany. The emphasis on practical training for employment is a major plus. The diversity of the international student body also makes the opportunity richer.
The fact that there are many opportunities in English seals the deal. Germany's large number of job openings and high GDP is a major source of employment for international students. The number of Indian students is constantly rising in Germany. It seems that the German higher education system is a great match for the aspirations of Indian students.
To ask any questions related to the rights of NRIs, PIOs, and OCIs, you can download SBNRI App from the Google Play Store or App Store. You can also use the SBNRI app for investment in stock market/ mutual funds, NRI account opening, tax filing, etc. To ask any questions, click on the button below. Also, visit our blog for more details.
FAQs
Are state universities in Germany free or affordable education?
Yes, this is the case.
Are scholarships available for private universities in Germany?
Yes. Many scholarships are available to international students in Germany.
Are costs of living for students low in Germany?
Yes.
How many job openings does Germany currently have?
Germany currently has 12,00,000 job openings.