After the recent crash, it is hard for anyone to definitively predict the future of the cryptocurrency industry. At this point, most investors are treading cautiously. Bitcoin, Ethereum, and Tether are the largest cryptocurrencies. In this article, we deal with all things related to Ethereum and cryptocurrency, especially in light of the recent circumstances.
What is Ethereum?
Ethereum is a blockchain-based computing platform that gives programmers the ability to create and deploy decentralized apps, which are those that are not controlled by a single entity. You can design a decentralized application where the decision-making authority resides with the application's users.
Ethereum vs Bitcoin
Because Ethereum was created to support apps and contracts in addition to decentralized money, it differs fundamentally from Bitcoin in this regard.
While Ethereum does permit payments using its own internal money, ETH, its reach is – by design – considerably wider than Bitcoin's.
Both systems rely on blockchain technology to validate and record transactions, but due to an upcoming change in Ethereum's functionality, how they each accomplish it will be different. This will have implications for speed, sustainability, and accessibility.
Ethereum Value
The Ethereum value is currently $1,075.87.
The Bitcoin value is currently $19,850.23.
Ethereum Wallet
Applications called Ethereum wallets allow you to communicate with your Ethereum account. Imagine it as an internet banking application, but without the bank. You may connect to programs, read your balance, and send transactions using your wallet.
Ethereum Price Prediction
Ethereum Price Prediction for 2022: Ethereum is still on a downward trajectory and has recently breached key support at $1,000. The market for cryptocurrencies as a whole, including Ethereum, may have reached its bottom after a six-month selloff. The likelihood is that Ethereum will conclude the year at $1500 if there is a rebound as investors buy the drop.
Ethereum Price Prediction 2023: Ethereum may encounter substantial resistance at $1500 unless there is a significant improvement in the state of the world economy and inflation declines. The chances are good that ETH will trade at $2500 or more in 2023 if it can overcome this resistance.
Ethereum Price Prediction 2024: The next Bitcoin halving will occur in 2024, according to an Ethereum price prediction. The Bitcoin halving may result in another market-wide bull run, as it did during past price halvings. As a result, Ethereum may easily surpass its record high of $4800 and likely trade at $6000 or more by 2024.
 Ethereum Price Prediction 2025: By 2025, it is anticipated that many enterprises throughout the world would use Ethereum as a platform for NFTs and contracts. Ethereum may test $10,000 as a result by the end of 2025.
Ethereum News
Ethereum might have concluded 2022 between $6,500 and $7,500, according to the cryptocurrency news site Coinpedia, if the positive upswing that began in mid-2021 were to continue. However, a bearish fall in the cryptocurrency market in 2022 shows that Ethereum's price is not likely to increase as much.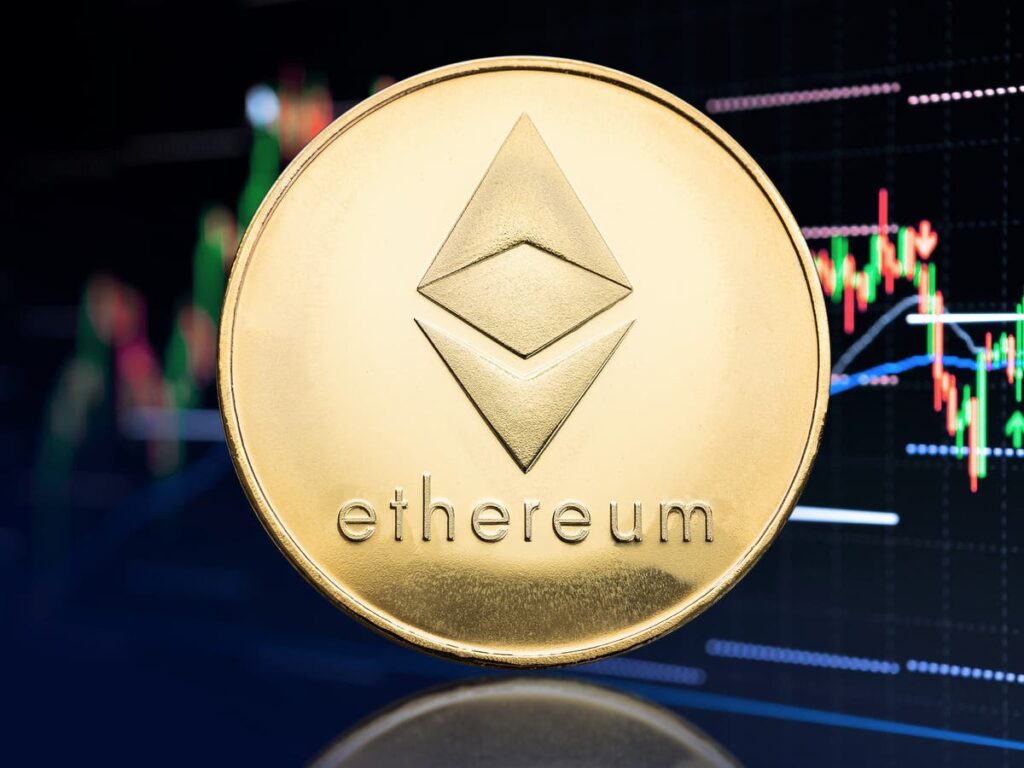 How to Buy Ethereum
Select a cryptocurrency exchange
You must use a cryptocurrency trading platform since you cannot buy cryptocurrencies through a bank or an online brokerage. Most cryptocurrency exchanges allow you to purchase ether because Ethereum is so widely used, however, some of the most well-known exchanges include Coinbase, Gemini, and eToro. One of the few cryptocurrency types that you can purchase using services like PayPal or Venmo is Ethereum.
It's a good idea to do some research before you sign up because different platforms have varying costs, security precautions, and possibly other benefits.
Put money in your account
To open an account with a cryptocurrency exchange, you may need to supply some personal information and prove your identity. After that, you can fund your account by connecting a debit card or bank account. Depending on the method you select, there may be different fees. You haven't actually bought any Ethereum when you funded your account, and just like with any investment account, you don't want to keep your unspent funds in your account. At this stage, you must buy Ethereum in order to invest.
Order Ethereum
You can exchange your US cash for ETH once your account has been funded. Just enter the amount of USD you want to exchange for Ethereum. Depending on how much you wish to buy and how much Ethereum is currently trading for, you will most likely be purchasing shares of a single Ethereum currency. Any amount you spend will be represented as a share of the total ether coin.
Store the Ethereum
Leaving your investment in your exchange account is the simplest option if you only have a little amount of cryptocurrency. If you want to transfer your holdings to a more secure storage location, a digital wallet can provide extra security. Digital wallets come in a wide range of varieties, each with a unique level of protection.
To ask any questions related to the rights of NRIs, PIOs, and OCIs, you can download SBNRI App from the Google Play Store or App Store. You can also use the SBNRI app for investment in stock market/ mutual funds, NRI account opening, tax filing, etc. To ask any questions, click on the button below. Also, visit our blog and YouTube channel for more details.
FAQs
What is the present value of Ethereum?
The Ethereum value is currently $1,075.87.
What is the present value of Bitcoin?
The Bitcoin value is currently $19,850.23.
What value is Ethereum predicted to be at the end of 2022?
Ethereum is predicted to be $1500 by the end of the year.

What are the largest cryptocurrencies?
Bitcoin, Ethereum, and Tether are the largest cryptocurrencies.