American and Chinese banks dominate the options for the richest bank in the world. Names such as JP Morgan Chase and Industrial and Commercial Bank of China (ICBC) compete for the top spot. This year ICBC ranks the highest. This article is about ICBC and its key details. We have also listed the top twenty largest banks as ranked by S&P Global.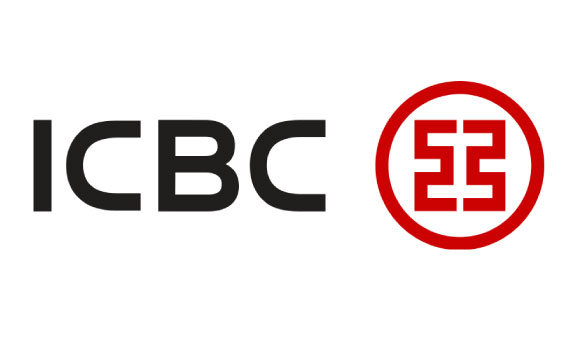 Industrial and Commercial Bank of China is ranked at the top of the global bank list with assets worth 5.5 Trillion. The bank is the largest bank in China. The bank was established in 1984 and is one of the four biggest commercial banks that are state-owned. The bank was listed on the Hong Kong Exchange and the Shanghai Stock exchange on October 27th, 2006. 2014 saw ICBC with 5.09 million corporate customers and 465 million retail customers. It has 17,000 domestic branches and branches in 41 other countries. The company's headquarters are in Beijing, China.
ICBC has been paying much attention to internet banking. The bank has a high potential to earn given its large number of customers and China's regulated bank deposit rates. ICBC has been neck to neck with the U.S. bank Wells Fargo for the world's number one spot in market capitalization.
ICBC's main revenue source is its domestic branches. The bank's subsidiaries consist of a leasing company, an asset management company, and an insurer, amongst others. The insurer is responsible for organizing ventures with foreign companies. The bank has also permeated global markets through acquisitions and such. It wants to create a global presence like the American bank, JP Morgan Chase, and Citigroup.
ICBC provides commercial banking and financial services. It functions on the basis of business segments such as corporate banking, personal banking, and treasury operation.
Corporate Banking
Corporate banking is responsible for:
Corporate loans
Trade financing
Deposit-taking activities
Corporate Wealth Management Services
Custody Activities
Corporate intermediary services to corporations, government agencies, and financial institutions
Personal Banking
Personal banking is responsible for:
Personal Loans
Deposit-taking activities
Card Business
Personal wealth management services
Personal intermediary services to individual customers
Treasury Operations
Treasury Operations are responsible for (for its own account and for customers)
Money market transactions
Investment Securities
Foreign exchange transactions
Holding of derivative positions
The other areas of operation include assets, liabilities, income, and expenses.
The List of the Top Twenty Largest Banks in the World by S&P Global Include:
1. Industrial and Commercial Bank of China
2. China Construction Bank Corp.
3. Agricultural Bank of China Ltd.
4. Bank of China Ltd.
5. JPMorgan Chase & Co
6. Mitsubishi UFJ Financial Group Inc.
7. Bank of America Corp.
8. HSBC Holdings PLC
9. BNP Paribas SA
10. Crédit Agricole Group
11. Citigroup Inc.
12. Sumitomo Mitsui Financial Group Inc.
13. Wells Fargo and Co.
14. Barclays PLC
15. Bank of Communications Co. Ltd.
16. Banco Santander SA
17. Groupe BPCE
18. Société Générale SA
19. Deutsche Bank AG
20. The Toronto-Dominion Bank
To ask any questions related to the rights of NRIs, PIOs, and OCIs, you can download SBNRI App from the Google Play Store or App Store. You can also use the SBNRI app for investment in stock market/ mutual funds, NRI account opening, tax filing, etc. To ask any questions, click on the button below. Also, visit our blog and YouTube channel for more details. 
FAQs
What does ICBC stand for?
Industrial and Commercial Bank of China.
Where is ICBC headquartered?
The company's headquarters are in Beijing, China.
What are some U.S banks on the list of the top 10 largest banks?
JPMorgan Chase & Co, Bank of America, and Wells Fargo.
When was ICBC founded?
It was founded in 1984.
How much asset worth does ICBC own?
ICBC owns 5.5 Trillion worth of asset