Physical visa applications are time-consuming and have minimal support services available except the visa office and related guides themselves. Therefore, many countries now offer applicants the chance to use the E-Visa/ Online Visa application system. This system serves as an alternative to border-issued visas while reducing the sheer amount of traveling and bureaucratic procedures involved in visa applications. Using the e-visa system, travelers who meet the requirements can get their e visa in minimal time. Here, the article will consider e-visas in detail, including: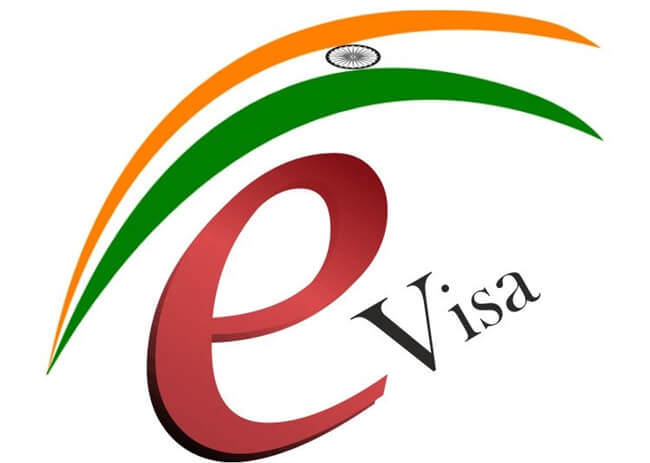 Also Read: Best Ways to Get Indian Visa without any Hassle
What is an E-visa/ online visa?
An E-Visa allows visitors to the country to apply for their visas online. Usually, such visas are offered by different countries for tourism purposes. In most situations, e-visas are currently unavailable for student visas or work permits. Those who wish to visit a country no longer need to visit the visa office in person, wait in lines, or pass through numerous bureaucratic procedures. Instead, through a simple yet effective online system, people will all the qualifying documents can get their visas in minimal time.
What is the Process to Get an E-Visa or Online Visa?
Specific e-visa/ online visa application process may vary from country to country. However, the process is usually a standard one and you don't need to visit an embassy physically for visa interview. Here are the basic and common steps you need to take to apply for an e-visa:
Check-in detail if the country being applied to offers this service. You may find a list of the countries that currently offer e-visa services below.
You can visit the official embassy/immigration website of a particular country to submit online visa application form.
Upload the required documents, such as passport pages, photograph, etc.
Pay e-visa fees online via any of provided mode of payment such as using credit/ debit card, payment wallet, internet banking, etc.
You will receive an email verification message.
Post email verification, the e-visa will be sent to your verified email ID
The method is secure, fast, and can usually be completed in less than an hour.
E-visa eligibility criteria
Travelers can obtain an E-visa for the purpose of tourism, visiting friends and relatives, recreational activities, medical treatment or even short-term business trip.
The passport of an applicant must be valid for a minimum of 6 months from the date of e-visa application.
The applicant must have return tickets to come back after staying at a destination for a predefined period of time.
Children and infants should have their own e-visas and passports.
Documents required to apply for e-visa
The documentation may vary from country to country. Here are some common documents that you will have to submit to immigration authority at the airport on arrival.
Passport that is valid for a minimum of 6 months from the date of application.
Passport size photographs.
Additional documents you may have to produce on your arrival are as follows:
A printed copy of your E-visa
Invitation letter (if any)
Medical insurance cover valid for the period of your stay in the destination country
How Much is the E Visa Fee?
Usually, E Visa fees vary between countries. If your country is partnered with another, they will probably waive the visa processing fees if applied online. An example is how citizens from Qatar and Mexico can get a free visa to Turkey.
 Countries that Offer E-Visas/ Online Visas to Foreigners
More countries are joining the list of nations that offer an e-visa/ online visa to visitors every year. Currently, 31 countries offer e visas to visitors. It is crucial to note, however, that not all visitors may get this benefit. In some cases, e visa services may be restricted to visitors from specific countries only.
Zimbabwe
Zambia
Uzbekistan
Uganda
United Arab Emirates
Turkey
Tanzania
Sri Lanka
St. Kitts and Nevis
South Sudan
Singapore
Sao Tome and Principe
Rwanda
Russia
New Zealand
Myanmar
Moldova
Malaysia
Laos
Kuwait
Kenya
Iran
India
Georgia
Gabon
Egypt
Cote d'Ivoire
Cambodia
Bahrain
Azerbaijan
Armenia
Please note, this list does not include countries that allow you to submit online visa applications but still require paperwork to be sent in physically before approval. Similarly, visa processes that require review by a consular officer are also removed from the list.
Benefits of E-Visa
Currently, global organizations such as the World Economic Forum are backing the e-visa system for its range of benefits. Consider the following prime benefits of the e-visa system:
It allows the use of innovation and technology to make the visa application process easier for people.
One key benefit of the e-visa system is how it ensures freedom of movement and gives more liberty for cross-cultural contacts.
The entire process is online, without any requirement to travel long distances or pass through physical barriers before obtaining a visa.
Differences Between Countries that Offer E-Visa/ Online Visas
Apart from India, many other countries also offer E-Visa systems. A comparison between a select few amongst these countries is provided below:
Armenia: It is easier to get a visa online than on arrival in person in Armenia. Therefore, people visiting from the western world may select the e-visa option to save their time and avoid any hassle in the process.
Egypt: Given how many people visit Egypt for its culture and historical importance, it has allowed people from over 74 countries to get their visas completely online. However, the e-visa application must be filled in at least seven days before arriving on the Egyptian border. The country charges a single entry visa fee of 25 USD, while a multiple entry visa fee is 60 USD.
India: Indian E-visa system is still in development phases. Despite being an e-visa system. Systematic inefficiencies, bureaucratic issues, and related problems can clog down the process of getting the visa. However, on the bright side, you receive two options to pay the visa fee.
Kuwait: Citizens of many countries can apply for an e-visa when visiting Kuwait for tourism purposes. The current fee stands at around 10 USD upon arrival. However, only a few countries are currently offering this service in Kuwait.
Laos: Currently, citizens from over 159 countries can get an e-visa for Laos. As such, Laos has one of the strongest e-visa systems. You can get an e-visa within three working days. However, payment may reach as high as 50 USD in some cases.
Russia: 53 different countries are on Russia's list for offering an e-visa. The system is still new and allows a fee-less visa entry.
Zimbabwe: Zimbabwe's e-visa system has an easy-to-use website that allows people to fill the visa application smoothly. The current facility is available to over 100+ countries.
 United States E Visa System
In the United States, the E Visa category refers to treaty traders and investors who enter the United States on commercial treaties with their country. This type of E Visa is different from the electronic visa in question throughout this post. Please consider this information carefully to avoid mixing up between the two types:
E-1 Visa: An E-1 visa is offered to people who wish to trade goods, including technological items between their country and the United States
E-2 Visa: Treaty investors are the people who wish to create or manage operations of the firms they have invested in the United States.
 Reasons Why Some Countries are Reluctant to Offer E-visas/ Online Visas
Before reading through this section, consider how an e-visa is one where no one reviews your documents. Due to this reason, many challenges exist in offering e-visas that may make countries wary of offering this service:
Identity Theft: When the visa application process is made online, the person applying for the visa does not have to appear physically in front of the visa officer. As a result, he may assume someone else's identity or submit fake documents to the consulate's website. One key issue here is that people with malicious intentions may enter a country without the government noticing their movement. Comparatively, physical vias applications and interviews mean that everything is checked before someone is granted a visa to allow entry into a country.
Forged Documents: One key issue surfacing in E-visa applications is how people forge supporting documents. For example, bank statements or other financial documents can be completely fake in some cases. Additionally, people tend not to take medical insurance. As such, the entry of these people can later cause issues for both the visitor and the local population.
Biometric Data Collection Becomes Impossible: People don't have biometric verification systems always installed on their laptops. Therefore, it is unreasonable to ask someone applying online to provide their biometric verification data. However, without such data, tracking people in the guest country could become a huge problem.
ICT Infrastructure Issues: Many developing countries may lack the ICT infrastructure and secure framework to allow an e-visa/ online visa system. Therefore, they may have to refrain from installing such a system.
Most countries with heavy tourism are still reluctant to embrace the system due to these flows. However, with the global development of the system and support from leading world institutions, more people are likely to embrace its use in the future.
Foreigners, NRIs, PIOs, and OCIs can download SBNRI App from the Google Play Store or App Store to ask any questioned related to India. You can also use the SBNRI app for investment in stock market/ mutual funds, NRI account opening, tax filing, etc. To ask any questions, click on the button below. Also, visit our blog and YouTube channel for more details. 
 FAQs
Can I get an electronic/ online VISA in the United States?
No! The United States Offers E Visa category. However, this category is related to trade visas, with no links to being completely online. 
I wish to visit India. Do I need to visit the embassy?
India currently offers an e-visa system. You can apply for the visa online and get your work managed completely virtually—no need to visit for an in-person application. However, you may need to wait for a few days as the system improves with time.
How much time is required to get an E-Visa?
The time required for an e-visa approval is based on your current location and destination. Some e-visa can be processed almost instantaneously. Others may require a lot more time to be process.