Talented students often decide to study abroad in various parts of the globe. The U.K. is about to make the High Potential Individual Visa (HPI) available on May 30, 2022 for highly skilled students from around the world. The U.K. high potential visa is meant for highly skilled foreign university graduates. Visa holders are permitted to stay in the U.K. for 2-3 years based on their degree. They do not require a job offer or sponsorship and can be self employed or volunteer.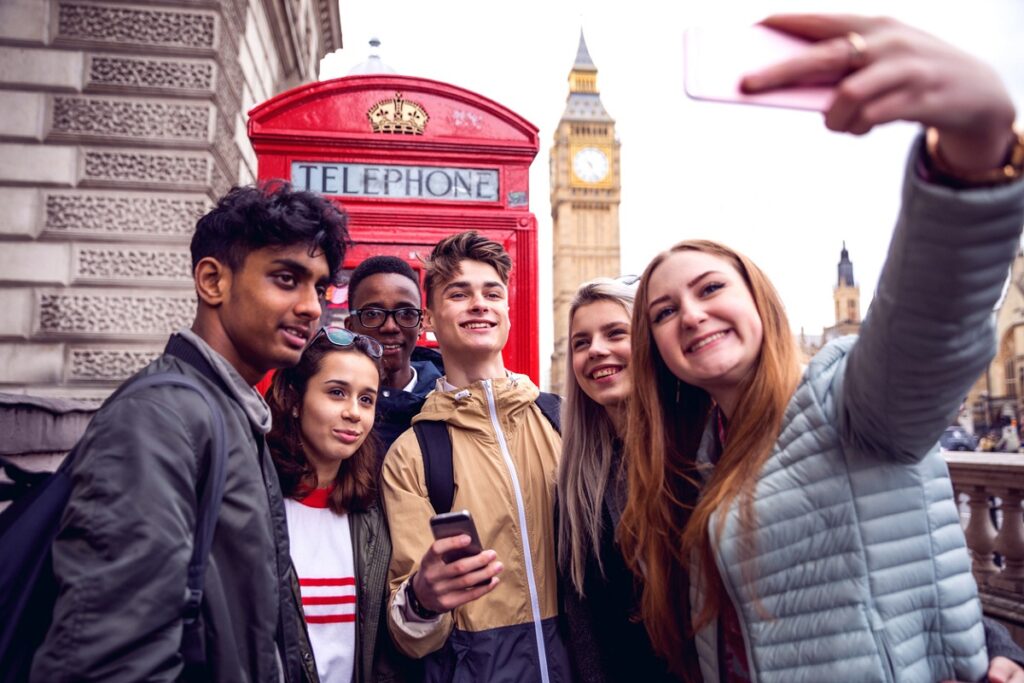 This visa aims to bring a continuous flow of skilled young workers for British businesses. After Brexit, this is an effort to make the U.K. more competitive on a global scale. This degree is open for people of any nationality who are 18 or older. Once the HPI visa holders reach the U.K. they can apply for jobs there. They do not have to secure a job offer before applying for a visa.
The Minister for Safe and Legal Migration, Kevin Foster, has said in a statement that "The new High Potential Individual route will make it as simple as possible for internationally mobile individuals who demonstrate high potential to come to the UK. It will enable those who have already demonstrated their potential through academic achievement to come to the UK without a prior job offer."
HPI Visa Fees
This U.K. visa costs £715.
High Potential Individual Visa U.K. Eligibility Criteria
Academic Requirements for HPI Visa
The degree required for this visa has to be from a world renowned university. The list of world renowned universities is published on Gov.uk website annually.
The list has schools that are in the top 50 of two of three rankings below:
Times Higher Education World University rankings
Quacquarelli Symonds (QS) World University rankings
The Academic Ranking of the World Universities
The degree must have been completed within 5 years after application. It can be in any discipline but must be the equivalent of a U.K. bachelor degree.
Language Requirements for HPI Visa
If English is not the language your degree was taught in, then you will have to pass the B1 level of an accepted English language test.
If English is the language that your degree was taught in, you need to provide a certificate from the awarding body or your university transcript.
If your degree is not from the U.K., Ecctis will need to verify that your qualifications match up to the U.K. bachelor's, masters or doctorate degrees.
Financial Requirements for HPI Visa
You will have to prove that you have the equivalent of £1,270 in your bank account for 28 -31 days continuously days before you apply.
If you have been a U.K. resident for longer than 12 months you may notneed to prove the above.
Duration of the HPI Visa
Graduates who hold a bachelor's or a master's degree will be eligibible for a two year visa. PhD or other doctorate holders will be eligible for three years.
The HPI visa can only be given one time. Those who have already had a graduate visa are not eligible for it.
Expiration
The HPI visa holder cannot apply for a PR while on this visa. Before their visa expire they can change their permit to skilled worker, start up and innovator, exceptional talent, or the scale up route.
Dependants
The HPI visa holder can bring their partner and children under the age of 18 with them. Partner includes a spouse, ciivil partner or unmarried partner. Unmarried partners have to prove they have lived together for a minimum of two years and that their relationship is authentic.
To ask any questions related to the rights of NRIs, PIOs, and OCIs, you can download SBNRI App from the Google Play Store or App Store. You can also use the SBNRI app for investment in stock market/ mutual funds, NRI account opening, tax filing, etc. To ask any questions, click on the button below. Also, visit our blog and YouTube channel for more details.
FAQs
What does HPI stand for?
It stands for High Potential Individual.
Do individuals have to secure a job before applying for the HPI visa?
No, they do not.
If your degree was not taught in English, who will verify your qualifications?
Ecctis will verify your qualifications. 

What is the cost of the HPI visa ?
This U.K. visa costs £715.