Living in Australia is all about the sun, sea and sand! It is a diverse country and home to many different cultures. Living in Australia is all about a good job, beautiful scenery and great weather. Australia is a place where people from all over the world come together to enjoy its many benefits and contribute to the nation's advancement. When looking to immigrate to Australia, there are several different Australian visa types available, each with its own unique requirements and advantages.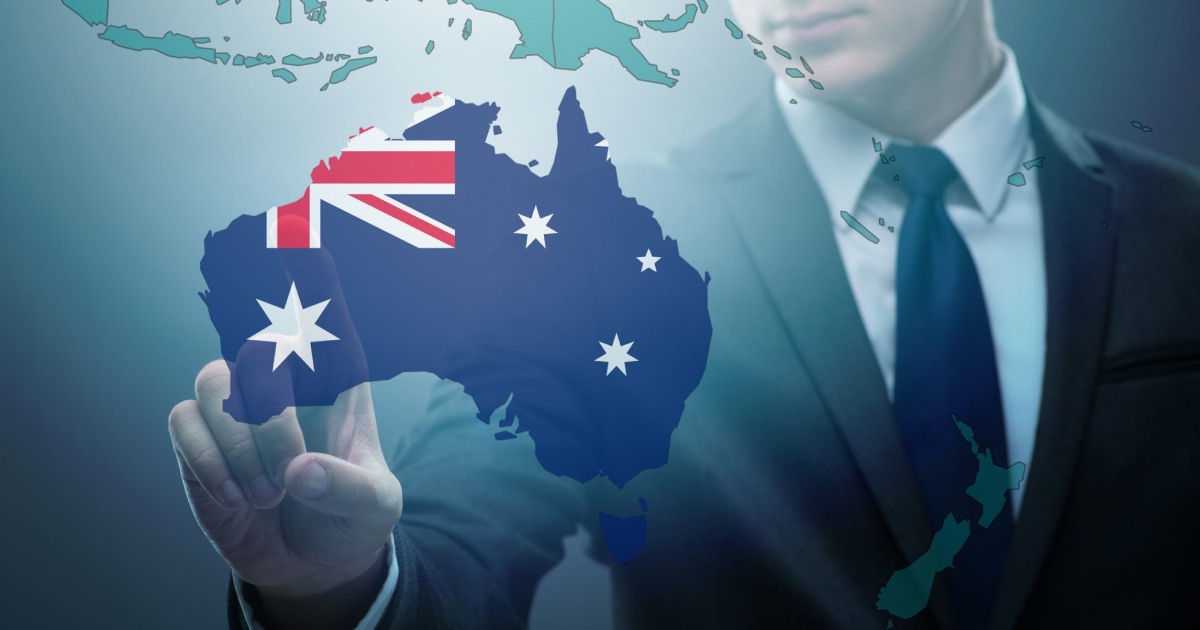 You must know the right type of visa, eligibility and applicable Australian visa fees for Indians, etc. before applying for an Australian visa. To help you make an informed decision about which visa to apply for, we've created this comprehensive overview of the different types of Australian visas available.
Australian visa types
Here are the common Australian visa types:
Types of work visa in Australia
· Working Holiday Visa
The Working Holiday Visa is for young people who want to holiday and work in Australia at the same time. The visa gives you 12 months to stay and work in Australia. You can also renew your working holiday visa for another year or return home. You must be aged between 18-30, have a valid passport from an eligible country and meet health, character and English language requirements.
If you are granted a working holiday visa (subclass 417) you will be able to live, study or work in Australia as well as travel in and out of Australia without restriction during its period of validity. It's important to note that if you apply for a second working holiday visa subclass 462 then it is classed as permanent residency and you will no longer be eligible to apply for another subclass 417. Also if you do not use all ten years available on your first subclass 417 within ten years then any days remaining unused will no longer count towards a second application under subclass 462.
Do I Qualify?
You will qualify for a working holiday visa if you: are 18 to 30 years old at the time of application. Have a valid passport from one of these countries: Belgium, Canada, Cyprus, Czech Republic, Denmark, Estonia, Finland, France Germany, Hong Kong SAR (Special Administrative Region), Hungary, Ireland (Rep.), Italy, Japan South Korea (Rep.), Latvia, Lithuania, New Zealand, Norway, Poland, Portugal, Slovakia, Slovenia, Spain, Sweden Switzerland, Taiwan UK (including British National Overseas), USA or Zimbabwe. meet health and character requirements.
· Temporary Work (Short Stay) Visa
This visa is for working holiday makers who want to spend up to one year in Australia. This visa allows you to stay for a maximum of 12 months or until your 31st birthday, whichever comes first. The Short Stay Visa requires a Temporary Work (Short Stay) Visa Application or a subclass 600 Temporary Work (International Relations) Visa Application form and is issued by an Australian mission overseas.
In some cases, such as when children are traveling with their parents, it might be necessary to include additional documentation. Please contact the Australian mission for more information. You can apply at any time during your passport's validity but generally should do so before arriving in Australia on a tourist visa if possible. Remember to keep all original documents – that way there will be no delays if you need them later!
No work rights without a temporary work visa: Don't let any employers try to convince you otherwise. If they say 'It's ok I have been told I don't need permission from immigration to employ him/her, because he/she will only work here for 3 months etc…' then they are not telling you the truth and most likely have got themselves into trouble already!
· Work and Holiday Visa
The Work and Holiday Visa (subclass 462) is for young people from selected countries who want to spend time in Australia temporarily. You must be under 31 years of age and have completed 3 months of continuous full-time work within 12 months.
To be eligible for a second year, you will need to provide evidence that you have worked at least 3 months in regional Australia or a specified area of high unemployment.
This visa allows you to live and work in Australia for up to 24 months with multiple entries, but it does not give you permission to study. The Working Holiday Maker Visa (subclass 417) was an earlier version of today's subclass 462 visa. It was announced on 30th November 2010 by then Minister for Immigration & Citizenship Chris Bowen. This latest visa arrangement commenced 1 July 2011, replacing all other working holiday visas, including:
Prospective Marriage Visa
The Australian Prospective Marriage Visa is for those who wish to get married in Australia. It allows you to live in Australia for up to 9 months before your wedding day, giving you plenty of time to plan your dream wedding.
You can submit an application from outside Australia, but it's important that you meet all eligibility requirements before submitting your form. If granted, a Prospective Marriage Visa will allow you and your partner to apply for a Spouse Visa together.
This is quite handy if you want to arrive in Australia with a job lined up. However, if your partner is not eligible for any other kind of visa when they enter Australia on their own, they may be eligible to receive a Bridging Visa A (BVA). This means they may be able to stay in Australia until their Partner Visa has been approved by DIBP and any necessary checks have been made.
Once you are married, it is possible to apply for a Partner Visa or a Prospective Marriage Visa Extension through DIBP. An extension adds one year onto your current visa; during that year, you and your spouse can register your relationship as 'married' at DIBP, allowing them to switch to another type of Australian visa after marriage.
Special Eligibility Migration Visa Subclass 462 – Training & Research Visa
The Training and Research visa is for overseas persons who wish to travel to Australia on a temporary basis to undertake short term training with an Australian educational institution or research entity. It does not involve an offer of employment by an Australian employer or sponsor.
You must be outside Australia when you apply for a 462 Visa and you must also hold a valid passport from your country of nationality. It is available in New Zealand through the Special Eligibility stream within the Business Skills Migration category.
Persons that want to apply for a Subclass 462 Skilled – Independent visa can submit their application up to 12 months before the planned date of travel, while those applying for Subclass 462 – Training & Research Visa can submit their application at least 6 months before they are due to arrive in Australia.
Timely processing of applications submitted early will allow applicants enough time to prepare their support documents such as invitation letters, proof of funds etc. while avoiding a last-minute rush.
Skilled Independent Migration Visa Subclass 189
The main benefits of a Subclass 189 visa are that it provides an applicant with a potential pathway to permanent residency and/or citizenship. Applicants may remain in Australia for up to four years and can work in any job they choose.
The visa is also competitively skilled, meaning that applicants must have at least two points under Australia's Skilled Migration Points Test (SMTPT) and have worked in their nominated profession for one year within three years prior to lodging their application.
It's worth noting that while Subclass 189 visas are valid for four years, they can be revisited after three if there has been a change in circumstances since receiving their visa. So long as those changes do not affect your eligibility, you will receive another three-year temporary visa allowing you to live and work in Australia until you lodge your next application.
Skilled Nominated Migration Subclass 190 – State Nomination Scheme visas
The State Nomination Scheme visa is designed to fast-track skilled migrants who have been nominated by a state or territory government. If you are an overseas worker with skills in an area where there is a skill shortage, you may be eligible for this visa. However, there is no guarantee that you will be granted one of these visas because they are awarded on a first-come-first-served basis.
You can find out which occupations your state needs here. Provisional Skilled Migration Visa – Subclass 489: For some professions, it is difficult and time-consuming to get formal recognition under the Recognition of Prior Learning program. An alternative pathway for certain people into Australia is through nomination as a Skilled Migration (subclass 489) provisional visa holder. This will allow you to live and work in Australia while you apply for permanent resident status.
NRIs living in Australia may have several India related queries. To ask any questions related to the rights of NRIs, PIOs, and OCIs, you can download SBNRI App from the Google Play Store or App Store. You can also use the SBNRI app for investment in stock market/ mutual funds, NRI account opening, tax filing, etc. To ask any questions, click on the button below. Also, visit our blog and YouTube channel for more details.