We, humans, tend to conjure the perfect getaways and Seychelles is one such tourist destination that can help us rejuvenate from the hustle-bustle of our city life. Located in East Africa, Seychelles is an island nation, which is famous for its crowd-free white sand beaches, azure waters, and verdant peaks. The country is a great destination to plan your honeymoon, family outing, or trip with friends. This place is blessed with year-round warm tropical weather, and one can visit here at any time during the year. So, a holiday to Seychelles is something you must be heading for and these are the 12 best places to visit in Seychelles that you should not miss at all cost.
Mahe Island
One of the most popular places in Seychelles, it boasts of high mountain ranges. It is a group of 65 beaches, with a vast variety of flora and fauna. Famous for its Beau Vallon Beach and numerous tourist attractions of the capital Victoria City. You can experience pink sand, and granite rocks here, lying in the lap of beach water which makes it one of the best places to visit in Seychelles.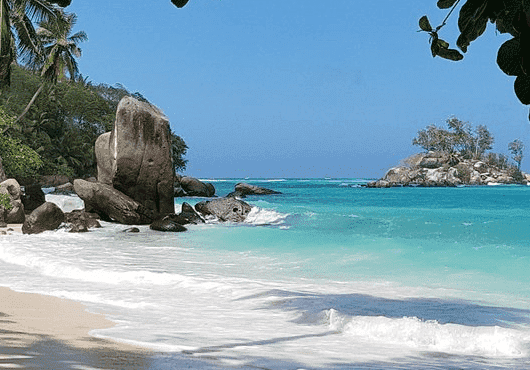 Cousine Island
A great spot for bird-watchers and photographers, this place is home to some of the most iconic bird & animal species like Seychelles Magpie Robin, Seychelles turtledove, wedge-tailed shearwater, Seychelles brush Warbler, to name a few. You can also hike up a bit in this area, to see the spectacular view surrounded by ocean waters.
Baie Lazare
The charming small town, on Mahe's Southern tip, is well-known for its coastline, where French sailor Lazar Picault initially claimed Seychelles for France back in the 1740s. Thus, Baie Lazare received its name. It's one of the best honeymoon places in Seychelles, the Pristine white beaches and the drooping palm trees make it a wonderfully romantic spot. This place also has frontispieces of the elegant church as a symbol of European influence.
Seychelles Natural History Museum
This is a place that exhibits not only the information and history of the island country and its various chronicles. But it is, one of the most important tourist attractions, that has an enormous variety of flora & fauna, and the geological history of the archipelago at its display. The museum also imparts major awareness regarding various environmental problems and steps to prevent them.
Sir Selwyn Selwyn Clarke Market
First opened in 1840, this place encapsulates the colorful life of the people of Seychelles. One of the best places to visit in Seychelles for local shopping and exploration. You can also collect various souvenirs, buy clothes, local coffee, and spices and embrace the local artworks here.
Cathedral of our Lady of Immaculate Conception
Situated on the spot where Father Leon erected the first Church in 1851. This cathedral has a massive built-up area with elaborate carvings and fine tapestries. The Cathedral which is dedicated to the immaculate conception also houses the grave of Felix Paul, the first Bishop of Seychelles. That's why, because of its historical significance this church is a popular inclusion in Seychelles sightseeing tours.
Morne Seychellois National Park
Named after the highest point in this park Seychellois, which is located at 905 meters above sea level. This place covers a total 20% area of Mahe, you can see many travellers hiking here to see the stunning view from the top. 
Anse Source D'Argent
One of the most picturesque beaches in entire Seychelles covers a wide range of boulders providing quiet and isolated spots for those looking for some solace. The scenic charm of this place is just beautiful, with enormous rocks and a protected coral reef. You will find shallow water here, making it the best place for snorkelling as well. 
Aldabra Island
A UNESCO world heritage site, this Island is home to the world's largest coral atoll. This island is also known to have volcanic origins. Tourists can spot various animals, birds, and fishes here like Tiger Sharks, Manta Rays, White-throated Aldabra rail (the only flightless bird in the entire Indian Ocean), dimorphic egrets, and Giant land tortoise.
Anse Lazio
Ranked as one of the most beautiful beaches by many international surveys conducting firms. This place is famous for its blue glittering water beaches, and plenty of opportunities that it offers for several water activities like snorkelling and swimming. This place is so soothing, that you will never know when time has passed so smoothly.
Bird Island
An exciting place to vouch for, where you can see millions of migratory birds calling this island their home. This place boasts of a large number of fairy terns, sooty terns, noddy terns, Saunders's terns, cardinals, ground doves, crested terns, etc. If you are lucky enough, you can witness one of the rarest species of birds as well. You can also feed these birds here.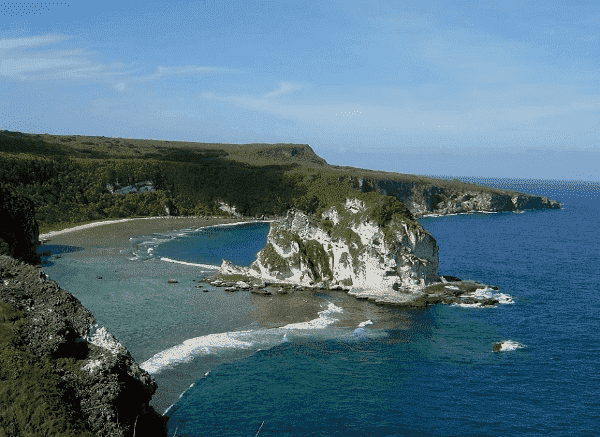 Ste Anne Marine National Park
The first-ever kind of park in the Indian Ocean region, Ste Anne comprises six islands together that can be explored by a 15-20 min boat ride. A great place for scuba-diving, that gives you a great opportunity to experience the coral flora-fauna with greater proximity.
However, apart from the above-mentioned places, Seychelles has a variety of tourist attractions, including several monuments, museums, and biodiversity parks. So, plan a vacation to Seychelles based on your interest, and make sure to add all of these locations to your trip.
FAQs
Best time to visit Seychelles?
The best time to visit Seychelles is from April to June and September to early November. Other months are rather hot and humid.
Which one to pick, Bali or Seychelles?
Seychelles is way much better when it comes to grandeur, scenic beauties, and breathtaking landscapes. Apart from all of this, it is less crowded compared to Bali. So, it outperforms Bali, as a tourist destination quite easily.
Which is the best area to stay in Seychelles?
Mahe is considered to be the tourist hub in Seychelles. It is also well-connected with the rest of the country as well. You can also find a variety of hotels, lounges, cafes, restaurants, and spas here, as per your budget.