France is the world's foremost travel destination that presents many beautiful museums with amazing history, heritage, and culture. The true spirit of French culture is displayed in these picturesque museums in France. All the museums in France are astonishing works of art that invite thousands of people from around the world. While some of them are recognized for their art and sculptures, others are acclaimed for their 3D paintings and electronic exhibition. However, picking the right ones can get extremely overpowering as there are so many great ones. So, we have selected the 7 Must-Visit Museums in France that will positively meet your expectations.
The Louvre Museum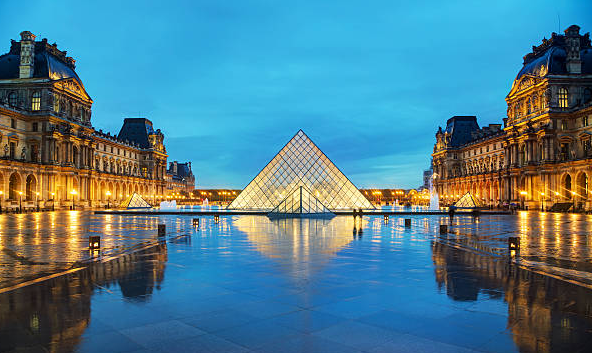 The Louvre is the world's largest museum and the Best Museum in France with some of the most extraordinary art collections from history. In the beginning, it was constructed as a fortress in 1190. In the 16th century, the building was reconstructed to serve as a royal palace and finally a museum.
The exhibitions are allocated into eight departments: Near Eastern Antiquities, Islamic Art, Greek/Etruscan & Roman Antiquities, Egyptian Antiquities, Sculptures, Paintings, Drawings, and much more. It frequently organizes displays to entice visitors and contribute to tourism in the country.
Main attractions: Monalisa by Leonardo da Vinci, Great Sphinx, and Winged Victory of Samothrace.
Musée d'Orsay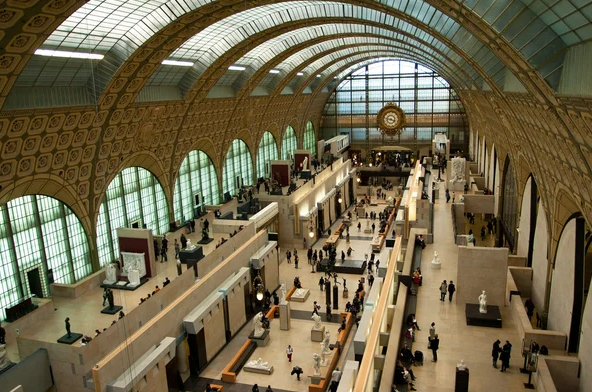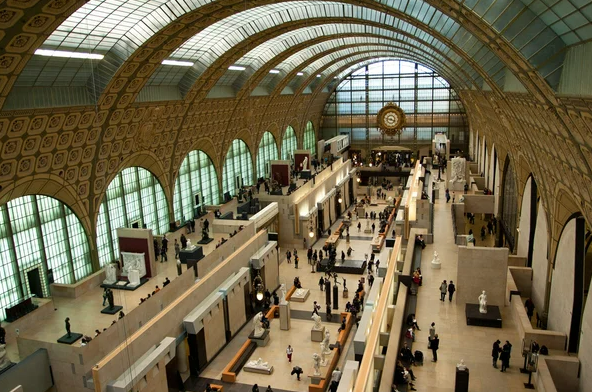 Situated on the left bank of the Seine River in Paris, Musee d'Orsay is yet another prominent museum of chiefly French art. The age-old museum is restored from a national monument of France. It displays renowned artwork of Jean Auguste, Berthe Morisot, Eugène Carrière, Johan Barthold Jongkind, etc. Moreover, the museum is internationally famous for its collection of impressionist art that denotes all costly forms from paintings to sculptures, architecture, and decorative.
The museum is located inside an old railway station called Gare d'Orsay and is among the delightful places to visit in France.
Main attractions: Bal du Moulin de la Galette, The Circus, and Auguste Renoir
Musée de l'Armée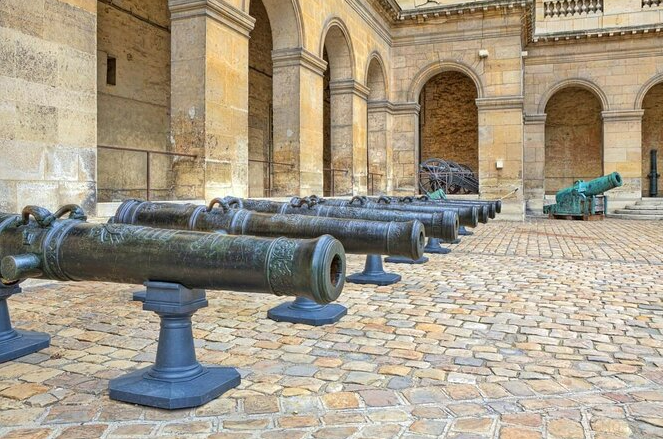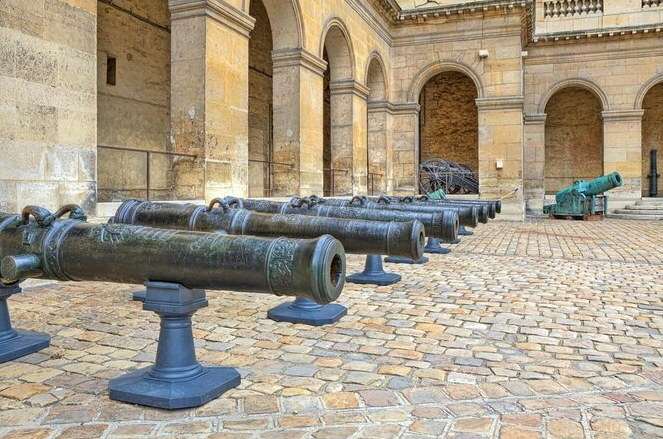 Musée de l'Armée is the national military museum of France and is situated at the heart of Paris. A range of weapons, armors, private uniforms, marshals' batons, crown collections, and ceremonial swords, exhibited at different galleries of the museum, is the chief display apart from paintings and archives of French war history.
With 6 departments viz. main courtyard and artillery collection, old armor and weapons, Charles de Gaulle monument, modern department, contemporary department, and cabinet insolites, the museum displays items and artifacts of the French army. Musee de L'Armee museum is located in Les Invalides, a splendid building that encompasses different exhibits and monuments connected to the history of France.
Main attractions: Dome church, Veteran Chapel, and Napoleon tomb
Palace of Versailles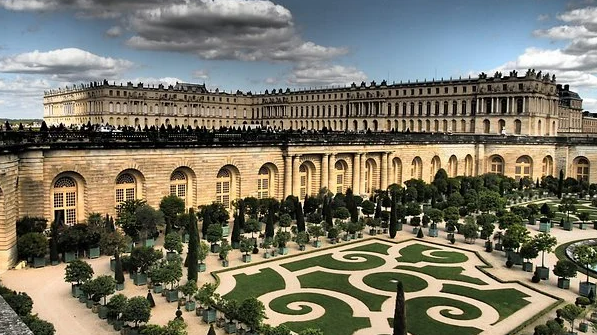 The Palace of Versailles is another well-known name among the best museums in France and is certainly a must-visit. The beautiful structure, musical fountains, and artistic décor captivate every visitor. The articles of art, artifacts, paintings, armors, and sculptures of French rulers exhibited at Versailles Palace Museum, perhaps reveal the genuine spirit and essence of the medieval and Renaissance period of history.
Originally, the home of Kings between 1662 and 1789, Versailles portrays what the country was like in the bygone eras flawlessly, making an ambiance of rich culture and French charisma.
Main attractions: Hall of Mirrors, Queen's Chamber Museum of History of France, and The Grand Trianon.
Centre Georges Pompidou
The Centre Georges Pompidou has always fascinated visitors with its strange architecture since its creation in the year 1977. Varying from surrealism to pop art, the Centre Georges Pompidou has two floors alive with more than 65,000-plus pieces of modern and contemporary art. What else makes it one of France's best museums is its enormous 245-piece collection of works by Matisse. It is the only building that exhibits modern art on its exterior in Paris.
Main attractions: Pop art pieces, bizarre architecture, and the best works of Matisse.
Airborne Museum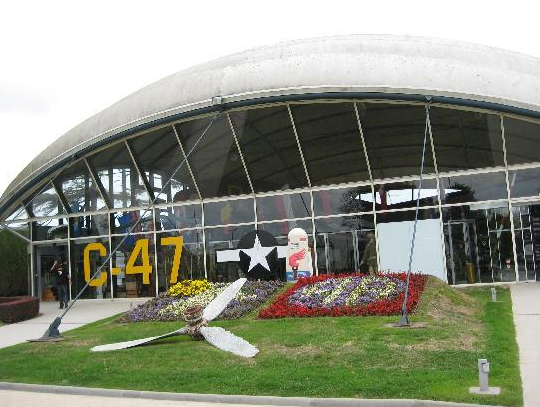 Airborne Museum was made in the doting reminiscences of American paratroopers, who parachuted into Normandy. The main building of the museum is built in the shape of a parachute and includes an authentic Waco glider. It exhibits cargo planes, ammunition, uniforms, and other items used by warriors during World War II. Situated in the old-world locality of Sainte-Mère-Église, this place is one of the most stimulating museums in France.
Main attractions: Waco Glider and General James Gavin's helmet.
Musée Rodin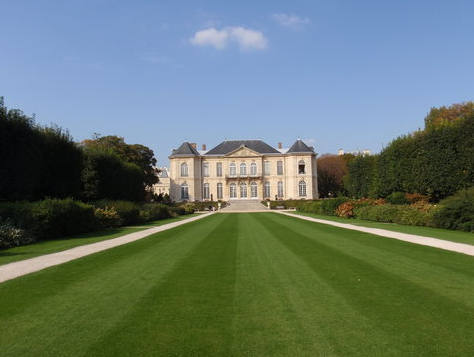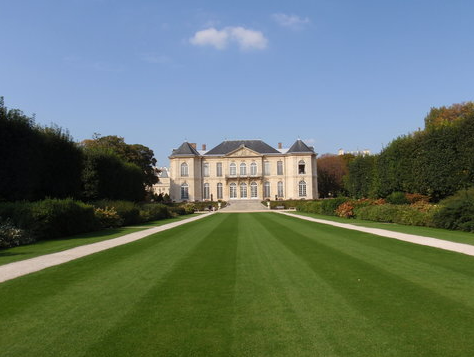 Musee Rodin is another fascinating museum in France. It is dedicated to the French sculptor Auguste Rodin and is housed in a vintage building. This museum highlights artistic décor and spacious galleries, flaunting as many as 8000 paintings, 6600 sculptures, and 7000 art objects. Additionally, the place also features a remarkable archive of over 80000 old photographs.
Furthermore, Musee Rodin also includes a dedicated gallery for Camille Claudel's works. Encircled by a lush garden and a small lake, Musee Rodin is one of the must-visit museums in France.
Main attractions: Prestigious works of Auguste Rodin like The Thinker, The Gates of Hell, and The Kiss.
What are the three most visited museums in France?
1. Louvre Museum. Opened at the end of the 18th century, the Louvre is the most famous museum in France and one of the most visited in the world.
2. Musée d'Orsay.
3. Centre Pompidou.
Which French city boasts the best museums?
Best museum in Paris – the Louvre
Over and above one of the best museums in France, the Louvre ranks as the world's largest and most popular.
What is the most visited art museum in France?
The Musée du Louvre in Paris is the perpetual topper of this list.