Bangalore is a top spot for office space in India. There have been some major lifestyle changes over the past few years. COVID-19 has caused many more to work from home than before. The question of the demand for office space and its popularity in light of recent trends is a natural one. The quarter end numbers of 2021 prove that the best locations all over India are in high demand for Grade A office space. Offices are irreplaceable because of the space they provide for interpersonal learning. It is impossible for this to be substituted by work from home alone. The demand for office space in Bangalore is one of the highest in India. This article talks about prime Bangalore office locations for CRE investment.
SBNRI has tie-ups with many leading commercial real estate companies to help Non-Resident Indians seamlessly invest in Grade-A commercial properties in India. NRIs who want to start investing in commercial real estate properties or expand their portfolio by investing in India can schedule a call right away.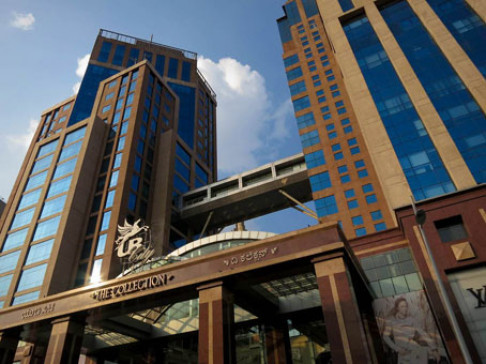 Prime Office Space Areas
The following are the top office space locations in Bangalore. We describe the area and its characteristics such as traffic levels and ease of commute.
Central Business District (CBD), Bangalore Office Location
This is the area around 20 kilometers in diameter with Vidhan Soudha at the center.
Includes areas of MG Road, Residency Road, Cunningham Road, Lavelle Road, Richmond Road, and Infantry Road.
It is the center of the city and one of the oldest regions. There are numerous businesses here.
Aside from Bengaluru traffic, the area offers a plethora of stores, eateries, and malls.
Services are the main business of tenants in this area
The Outer Ring Road connects the center of the city and Bengaluru East. There are numerous special economic zones (SEZs) and IT parks here.
This road is a much faster route than the rest in order to make it to the office. The road is mostly bottleneck free. You may experience bottlenecks on days leading up to major holidays and weekends.
Buses and cabs are the preferred mode of transport for people going to office.
Bengaluru East, Bangalore Office Location
Is made up of Marathahalli, Kundalahalli, Haralur Road, Brookefield, Old Airport Road and areas close to them.
Is full of software companies and MNCs.
Has great connectivity but also has traffic jam issues
While there is great connectivity, there are also concerns of traffic jams in this route.
There is a new metro station being constructed near Kundalahalli which will be a great help to commuters.
North Bangalore, Bangalore Office Location
Consists of the regions of Doddaballapur Road, Dasarahalli Hebbal, Dollars Colony, HBR Layout, Ganganagar and areas nearby.
Areas are well known for technology parks
Largely preferred by manufacturing companies
Residential real estate has been growing in recent years
South Bangalore, Bangalore Office Location
Includes areas of HSR, Madiwala, Bannerghatta, Anekal, Attibele, and surrounding regions.
These areas have been prime residential locations. Many native Kannadigas are to be found here.
There are various schools and colleges in these areas
Commercial tenants usually lease standalone buildings here. A small number of business parks do exist in and around the areas.
This is amongst the oldest areas in Bengaluru. There is a thriving combination of new and old properties.
To ask any question related to NRI investment in India, you can download SBNRI App from the Google Play Store or App Store. You can also use the SBNRI app for investment in stock market/ mutual funds, Pre-IPO, Asset Finance, Commercial Real Estate, Indian Startups Funds, NRI account opening, etc. To ask any questions, click on the button below. Also, visit our blog and YouTube channel for more details.
FAQs
Are office spaces losing demand due to work from home ?
No, they are still very much in demand.
Is Bangalore popular for office space ?
Yes, Bangalore is one of the most popular areas in India for office space.

What are some of the prime locations for office space in Bangalore ?
Central Business District, Bengaluru East, North Bangalore and South Bangalore.

Which areas does the Central Business District include ?
It Includes the areas of MG Road, Residency Road, Cunningham Road, Lavelle Road, Richmond Road, and Infantry Road.