Canara Bank is one of the leading government-owned banks in India. Apart from India, the bank has overseas offices in London, New York, Hong Kong, Moscow, Shanghai, Tanzania and Dubai. The bank offers a wide array of banking and financial products to its customers in India and abroad. NRI home loan is exclusively designed for Non-Resident Indians (NRIs) and Persons of Indian Origin (PIOs) wishing to have their own home in India. Canara Bank NRI home loan provides customers with financial help to purchase or construct a home.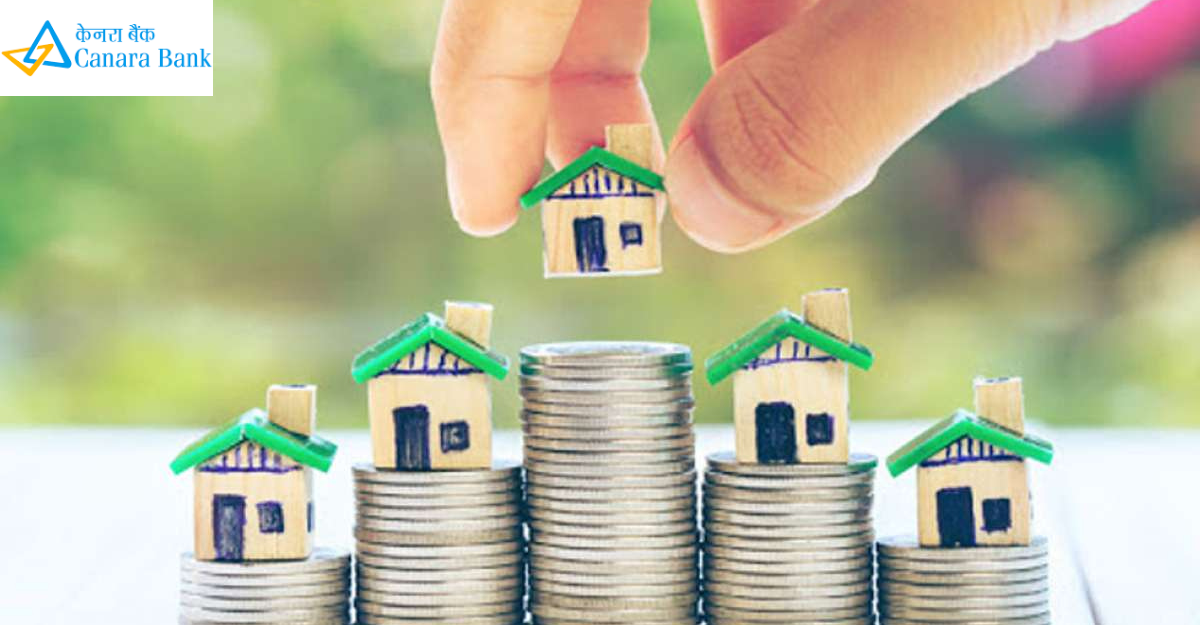 Also Read: Why should an NRI buy a house in India?
Canara Bank NRI Home Loan Interest Rate 2021
Canara home loan interest rates for NRI customers are as under:
Particulars
Interest/ fees
Interest rate
– Women borrowers: 6.90% – 8.85% p.a.
– Other borrowers: 6.95% – 8.90% p.a.
Processing fees
0.10% (subject to a min Rs. 500 and max Rs. 10,000)
Prepayment charges
No prepayment charges
Inspection charges
– Loan amount up to Rs. 10 lakh: Rs. 200 per instance (max Rs. 600 per year)
– Loan amount above Rs. 10 lakh: Rs. 300 per instance or actual expenses, whichever is higher
Loan amount
– 4 times of annual gross income
– Selectively higher quantum of loan up to 5 years of gross annual salary can be permitted
Canara Bank NRI Home Loan Interest Rates 2021
Note: Floating interest rates and other charges are subject to periodic changes at the sole discretion of the bank.
Purpose of NRI Home Loan
Canara Bank offers a home loan for NRIs for the following purposes:
Purchase of a ready-to-move-in house/flat.
Construction of a new house or flat.
Purchase of land and construction of house thereon. Only purchase of site shall not be considered under the housing loan.
For renovation, repair, expansion, upgradation, etc. This is subject to a maximum loan amount of Rs. 15 lakh.
For acquisition of a second flat/ house if the borrower already has a house.
For taking over the home loan liability from all public/ private sector banks/ Army Group Insurance Fund/ HFCs/ NBFCs.
Canara Bank NRI Home Loan Eligibility Criteria
To get a home loan from Canara Bank, an applicant needs to meet the following eligibility criteria:
All Non-Resident Indians (NRIs) holding Indian passports and Persons of Indian Origin (PIOs) having foreign passports.
Age of the applicant must be between 21 years and 60 years.
Spouses and close relatives of an NRI who are residents can also apply for the loan jointly.
Should have a steady income and minimum employment of 2 years abroad with a valid job.
3-year NRI status is required for a Canara NRI home loan.
Documents required
You will need the following documents to apply for Canara Bank NRI home loans:
Duly filled loan application form with 2 passport size photographs
Identity proof – a copy of first four pages of the passport along with a page that has a visa stamp or IC/PIO card
Valid work permit
Copy of identity card issued by the current employer
Copy of the employment contract
Original salary slips
Copy of salary certificate duly attested by Indian Embassy/ Consulate/ Employer
Income proof for self-employed professionals/ businessmen
Details of previous employment
Bank account statement/ passbook of the last 6 months
Account statement of the overseas account showing salary credit and savings
Residential proof (driving license/ utility bills)
Copy of CDC (Continuous Discharge Certificate) for applicants working in the merchant navy
Sale Deed/ Agreement for Sale
Copy of the approved construction plan/ approval of the proposed construction
Original NOC (No Objection Certificate) under the Provisions of ULC Act.
Detailed cost estimate/ valuation report from Architect/ Banks Panel Chartered Engineer
Allotment letter from Co-operative Housing Society/ Housing Board/ Apartment Owners Association
NOC from Housing Society/ Builders/ Housing Society/ Builders/ Housing Board
Legal Scrutiny Report, Property Tax Payment receipt, Khata and permission for mortgage, when required
Business overview, year of establishment, organization type, etc. in case of self-employment
Balance sheet and P&L account for the past 3 years (for self-employed borrowers)
Home Loan Repayment
An NRI home loan is offered for up to 30 years, or by the time the borrower becomes 60 years (whichever is earlier). Home loan borrowers can repay the loan by EMIs through:
Fund transfer from NRE/FCNR (B) accounts
ECS mandate/ PDCs
Remittances from abroad through normal banking channels
Remittance from local funds by close relatives
Repayment holiday/ moratorium period
A moratorium period is available between 2 and 18 months, depending on the purpose of the loan.
In case of ready-to-move-in house/flat: Repayment holiday of 2 months.
In case of purchase of land and construction of house thereon or construction of house in the existing land: The repayment shall start within 2 months after completion of the house or 24 months from the date of first disbursal (whichever is earlier).
In case of flat/ house under construction: Within 2 months after construction or 36 months after the date of first disbursement (whichever is earlier).
Features & Benefits of Canara Home Loan for NRIs
Customized home loan schemes to suit every customer's fund requirements.
Attractive home loan interest rate starting from as low as 6.90% p.a.
Longer repayment tenure extending up to 30 years.
Income tax deduction up to Rs. 1.5 lakh on the principal payment of home loan under Section 80C of Income Tax Act. and deduction up to Rs. 2 lakh on interest component under Section 24 (b) of Income Tax Act.
Also Read: Investment in India by NRI: Real Estate 2021
You may have several questions about a Canara Bank home loan for NRIs. We at SBNRI, are here to help you out with everything related to home loans and other financial and legal services required by NRIs. You can get in touch with our expert directly on WhatsApp using the button below to resolve your doubts and queries. Also visit our blog and YouTube Channel for more details.
FAQs
Is there any security required for a Canara Bank NRI home loan?
Title deeds of the property purchased/ registered mortgage where necessary need to be submitted with the bank. Canara Bank also accepts the guarantee of a suitable resident Indian. 
Can I apply for an NRI home loan online?
As of now direct online application is not accepted. 
Will I need to pay additional interest on a home loan for the purchase of a second residential property?
No extra interest is charged for a home loan for buying a second house.  
How do I transfer my existing home loan to Canara Bank?
Canara Bank home loan balance transfer option allows applicants to shift their existing housing loan from the current lender to Canara Bank. You can contact the bank executive to know the necessary formalities and interest rates.