India does not permit dual citizenship. If Indian citizens want to become citizens of another country, they have to renounce their Indian citizenship. The Overseas Citizen of India Card (OCI) is offered by India for special privileges for people of Indian origin. This card was designed to mitigate the consequences of being of Indian origin but not having citizenship. We are going to explain how to apply for renunciation of Indian citizenship.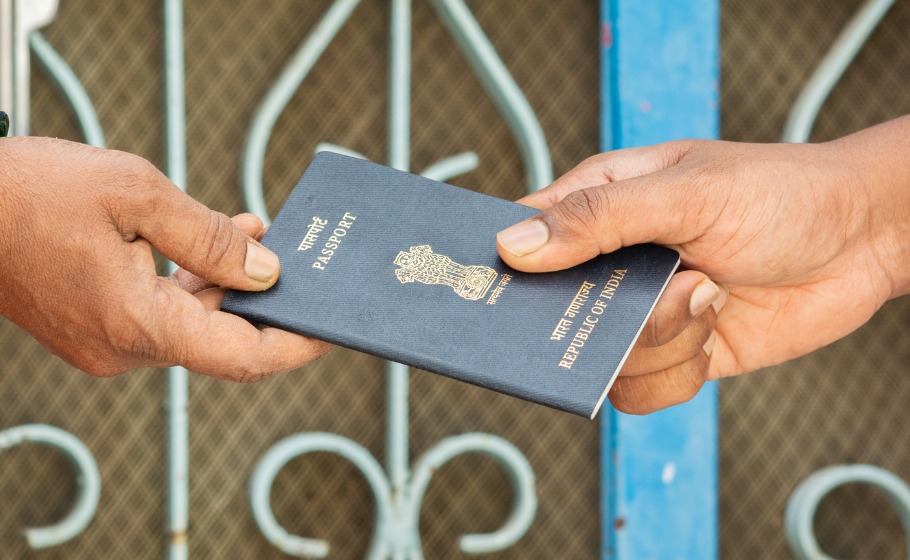 General Instructions
An Indian can renounce their citizenship by making a declaration in the form XXII specified in Rule 23 of The Citizenship Rules, 2009. The application form has to be filled out on the online portal of the Ministry of Home Affairs (MHA) https://www.indiancitizenshiponline.nic.in.
The applicant can apply at the Indian Mission /Post or the District magistrate (DM)/District Collector's (DC) office (depending on the case) In India based on their present address.
The renouncer must fill in their details and upload all required documents in https://www.indiancitizenshiponline.nic.in. Then they need to print it out and visit the Indian Mission/Post or the District Collector DC/District Magistrate (DM) office for an interview. They will have to sign the declaration in front of the Consular Officer or the DM/DC). A printed copy of the application will have to be submitted along with supporting documents.
Each applicant requires a separate application to be filled out.
The online form must be filled in capital letters.
Please verify the details on your application form. No changes are permitted once the application has been submitted online.
The MHA file number is generated automatically once the online application is submitted. The applicant will receive an email with this number. They must keep this number handy in order to track the status of their application and for any future correspondence.
The applicant can pay the fee for the application online If this is not possible. They can pay it offline.
The applicant will receive acknowledgement in Form XXIII once their signed application/declaration has been successfully uploaded by the Indian mission/Post or DM/DCs office. It will be sent to the applicant via email.
Upon acceptance of the declaration by the authority in charge, a signed Renunciation Certificate (RC) will be sent via post.
The legal provision under section 8 of the Citizenship Act, 1955 states that upon renunciation, when a person is no longer a citizen of India, their minor children will also not be citizens of India. Their children can, however, within a year of attaining adult age, choose Indian citizenship. They will have to follow the process for this.
Once the applicant has renounced their Indian citizenship, they must surrender the documents that are based on Indian citizenship, to the authorities.
Required Documents
1. Indian passport including expired ones (Please upload both front page and bio page of the passport)
2. Address proof
Please Scan the above documents and save in PDF format. Each document can contain multiple pages. Each PDF Document should not exceed 1024kb (1MB).
Image Criteria
1. Passport sized photo of applicant
2. Image dimensions of photograph must be 100(Width) * 120(Hight) Pixels
3. Ensure that the size of the scanned image is not more than 50kb
4. Uploaded image must be in jpg format
5. Use Microsoft picture manager to resize the image
Renunciation of Indian Citizenship Fees
Fees for applicant naturalized before 1st June 2010
Renunciation with Passport: $25
Renunciation without passport: $25
Fees for applicant naturalized after 1st June 2010
Renunciation with passport: $175
Renunciation without Passport: $175
Processing Time
The process may take about 60 days.
VFS Global Renunciation of Indian Citizenship
VFS Global is a visa application processing firm based in India. They allow you to apply online and carry out the renunciation of Indian citizenship process through them.
How to Fill Renunciation of Indian Citizenship Form
The Ministry of Home Affairs has provided an extensive guide that shows how to fill the application form and print it out.
You can access it here.
To ask any questions related to the rights of NRIs, PIOs, and OCIs, you can download SBNRI App from the Google Play Store or App Store. You can also use the SBNRI app for investment in stock market/ mutual funds, NRI account opening, tax filing, etc. To ask any questions, click on the button below. Also, visit our blog and YouTube channel for more details.
FAQs
How long is the processing time for renunciation of Indian citizenship ?
The process may take about 60 days.
If the applicant inadvertently submits wrong information, can he/she file a fresh
application or update the current application ?
They will have to start with a fresh application. No amendments are possible post submission. 

What should I do with my Indian citizenship documents ?
They must be surrendered to the authorities. 

Does India allow dual citizenship ?
No it does not.