The Indian passport is an important document that acts as proof of the holder's identity and nationality. With an increase in demand for passports and related services to it, the Government of India started reforming the passport services by launching the Passport Seva Project (PSP) in May 2010. Today, the Regional Passport Offices are located at every nook and corner of the country. In addition to 93 Passport Seva Kendras (PSKs), there are 37 passport offices in the country. You can visit a regional passport office near you to apply for a passport, such as residents of Delhi can visit a regional passport in Delhi to avail various passport services.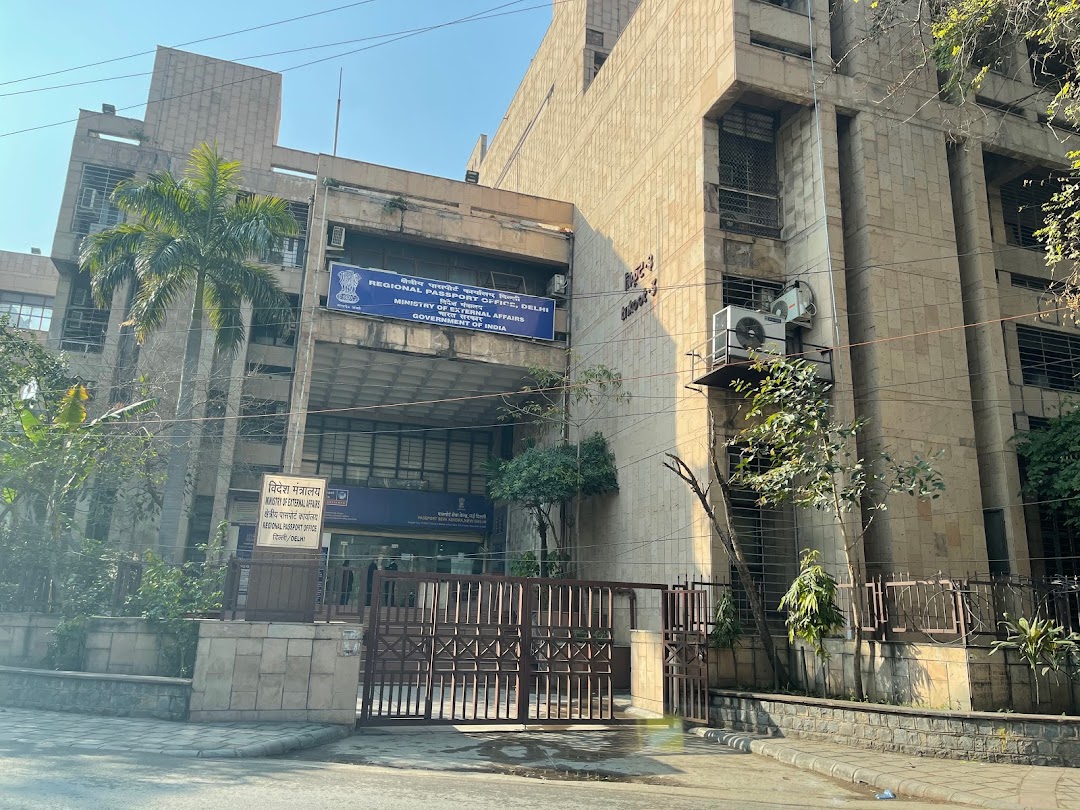 List of regional passport offices in India
The Ministry of External Affairs (MEA) issues passports to eligible applicants through a network of 37 regional passport offices and 180 Indian embassies and consulates. The following table includes the places where regional passport offices are located in India.
| | | | | |
| --- | --- | --- | --- | --- |
| Ahmedabad | Chennai | Hyderabad | Mumbai | Surat |
| Amritsar | Cochin | Jalandhar | Nagpur | Tiruchirappalli |
| Andaman and Nicobar | Coimbatore | Jaipur | Patna | Trivandrum |
| Bareilly | Dehradun | Jammu | Pune | Vijayawada |
| Bengaluru | Delhi | Kolkata | Raipur | Visakhapatnam |
| Bhopal | Ghaziabad | Kozhikode | Rachi | |
| Bhubaneswar | Goa | Lucknow | Shimla | |
| Chandigarh | Guwahati | Madurai | Srinagar | |
Regional Passport Offices in India
Regional passport office near me
As mentioned above, there are 37 regional passport offices in India. There are several Passport Seva Kendra (PSK) and Post Office Passport Seva Kendra (POPSK) in the country for delivery of passport related services to the citizens of India. You can easily locate a Regional Passport Office near you. For example, to locate RPO/ PSK/ POPSK in Mumbai, you can use the process as mentioned below.
How to locate Regional Passport Office Mumbai
You can visit Passport Seva website to locate an RPO near you by following the steps mentioned below:
Step 1: Click Passport Offices in India from the Passport Offices drop-down list.
Step 2: Click on 'Locate Passport Seva Kendra' link.
Step 3: To find the Regional Passport Office in Mumbai or a Passport Seva Kendra, select Mumbai from the drop-down list and click Locate PSK/POPSK.
You will be able to view the complete list of PSK, POPSK and Regional Passport Offices in Mumbai as above.
You can follow the same steps to view the Regional Passport Office in Bangalore, Chennai, Delhi, in the rest of all 33 places.
How to locate common service centers (CSC)
You can also locate your nearest Common Service Center in your locality using the CSC Locator.
Step 1: Click on 'Locate Common Service Centers' link on the Passport Seva website.
Step 2: You will be directed to the CSC page.
Step 3: Choose your state, district, sub district, type VLE address.
Step 4: Enter Captcha and click the Search button.
List of the common service centers in the state will open as follows:
Chief Passport Officer
The Central Passport Organization is headed by the Joint Secretary and Chief Passport Officer. A subordinate office of the Ministry of External Affairs, the officer also acts as Appellate Authority under the Passport Act, 1967.
Shri T. Armstrong Changsan
Joint Secretary (PSP) and CPOPSP Division,
Ministry of External Affairs
Room No. 27, Patiala House, Tilak Marg
New Delhi – 110001
Tel. No.: +91 11 23387013/23384536
Fax No.: +91-11-23071370E-mail:

[email protected]
Chief Passport Officer
The government has set up Regional Passport Offices in the country, which are located in every nook and corner of the country, such as Regional Passport Office in Hyderabad, Mumbai or Dehradun. Apart from a passport application, Tatkal passport application/ renewal, you can make a Passport Seva appointment to avail other passport-related services too.
Indian passport holders living abroad, officially known as NRIs, as well as OCI and PIO cardholders can approach SBNRI.com for any sort of online banking, investment, legal and a host of other financial services. For NRI services, including NRI investment in India, NRI account, NRI taxation, etc., you can download SBNRI App from the Google Play Store or App Store. To ask any questions, click on the button below. Also visit our blog and YouTube channel for more details.