Rohit Malhotra
asked on 01/04/2023
Best PMS Services for NRIs in India: Updated List 2023
Portfolio Management Services (PMS) are investment vehicles designed to provide professional management of portfolios, enabling NRI investors to achieve their financial goals. Choosing the right PMS is critical to ensure that your investments are managed effectively for the long term and generate the returns you are looking for. Fortunately, there are many portfolio management services available in India that can help investors navigate this complex landscape and achieve their investment goals. In this blog post, we will take a look at best PMS services for NRIs in India in 2023.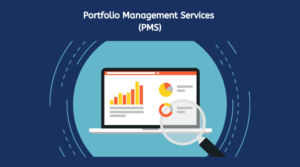 Schedule a call with an expert to get free advice and ask any questions related to portfolio management services.
What is PMS?
The management of funds of High Net-Worth Individuals, who possess investable assets exceeding $1 million, is carried out by wealth management companies or Portfolio Managers through Portfolio Management Services (PMS). These services involve investing funds into a diverse range of individual securities, such as stocks, fixed incomes, debt, and cash, with the objective of fulfilling specific goals. The minimum investment amount in PMS for NRIs is Rs. 50 Lakhs (5 Million).
Here is a list of the Best PMS Services for NRIs in India 2023:
| | |
| --- | --- |
| Rank | Best Portfolio Management Services (PMS) Services for NRIs in India 2023 |
| 1 | Motilal Oswal PMS |
| 2 | Kotak PMS |
| 3 | ICICI Prudential PMS |
| 4 | Birla Sunlife PMS |
| 5 | Alchemy PMS |
| 6 | Ask PMS |
| 7 | Invesco PMS |
| 8 | Unifi capital PMS |
| 9 | IIFL PMS |
| 10 | NJ Advisory PMS |
Detailed Analysis of Best PMS Services for NRI in India in 2023
Given below are the top PMS (Portfolio Management Services)services for NRIs in India in 2023:
1. ICICI Prudential Portfolio Management Services
A popular portfolio management service in India that offers a range of investment solutions to its clients.
ICICI Bank Ltd. and Prudential PLC UK are the two largest parent organizations of ICICI Prudential PMS.
The scheme offers Core Strategies which include Contra, Flexicap, Largecap and Value strategy and Thematic Strategies which include Pipe and Wellness strategy.
ICICI Prudential provides personalized and customer-specific portfolios depending on their respective needs.
The company has a team of experienced investment professionals who are well-versed in the Indian market and can make informed investment decisions on behalf of their clients.
The minimum investment in ICICI Prudential PMS is Rs. 50 lacs with an investment horizon of 4 years and above.
2. Motilal Oswal PMS
Motilal Oswal PMS scheme offers four different types of PMS that are Discretionary, Non-discretionary, Active and Passive Portfolio Management Services.
The minimum amount of investment in Motilal Oswal PMS scheme is Rs.50 lakhs.
It provides transparency of portfolio, performance and reporting.
The portfolio is customized to the risk appetite of investors.
The team is backed by a high level of expertise and investment research.
The minimum investment tenure in Motilal Oswal PMS is 4 years and 3 months.
Kotak PMS

Be up-to-date on the allocation and distribution of your funds.
Kotak PMS will provide you exclusive access to the research team and their reports.
Kotak PMS scheme provides you with an opportunity to learn the nuances, understand the rationale and details behind every investment decision.
The company offers both Discretionary and Non-discretionary PMS services.
It offers strategies like Small and Mid-Cap strategy, Pharma Focused strategy, etc.
In order to use the PMS service of Kotak Securities, one needs to invest a minimum amount of Rs. 50 lakhs.
The Kotak PMS portal also provides good relationship management support to all of its customers.
IIFL PMS

With IIFL PMS, investors can benefit from professional fund managers who have years of experience in managing portfolios.
It offers a range of investment strategies that can be customized to meet the specific needs of individual investors.
IIFL PMS provides personalized services to its clients, which includes regular updates on portfolio performance, investment recommendations, and access to a dedicated relationship manager.
IIFL offers both Discretionary and Non-discretionary PMS services. Apart from these two, it also provides Advisory service to its clients.
The two top PMS strategies offered by the company are  namely IIFL Multicap PMS and IIFL Multicap Advantage PMS.

Unifi Capital PMS
Unify Capital provides innovative investment solutions with superior risk adjusted returns.
Comprehensive risk management framework including in-depth stock reviews, exposure limits and marketable liquidity assessment.
Minimum investment amount required is Rs. 50 Lakhs.
The tenure of the fund is 5 years or 200% absolute return, whichever is earlier.
It offers UNIFI-Blended Rangoli and UNIFI BCAD under Mid Cap category, UNIFI Green Fund under the Small Cap category and UNIFI Holding Co. under the Multi Cap Category.
Invesco PMS

With an internal team of experienced portfolio managers, Invesco PMS ensures that the inputs from external sources are considered before investing.
The PMS strategies offered by Invesco are DAWN, RISE, Caterpillar and Challengers.
A customized solution, under Invesco PMS , is catered to individuals who have unique investment goals.
Invesco India PMS follows a very focused and concentrated investment methodology. They invest in specific high earnings equities to generate capital appreciation.

Prescient Capital PMS

PMS service offered by Prescient Capital generates attractive absolute risk adjusted return over the long term by investing only in high quality listed companies.
They follow a rigorous research and due diligence process to evaluate business and management quality.
Prescient offers a small and mid-cap strategy which is their core strategy.
In order to use the PMS service of Prescient Capital, one needs to invest a minimum amount of Rs. 50 lakhs.

ASK PMS

ASK Portfolio Management Service is one of the leading PMS providers in India.
The company offers customizable commission templates and investment slabs to meet the requirements of its clients.
Products offered by ASK PMS service are Large, Mid, Small and Multi Cap PMS. Along with these, it also offers Thematic & Sectorial, ETF and Multi Asset Portfolio.
The PMS services by the ASK company gives detailed reports of your investment portfolio.
They also provide SMS and email update facility to their clients so that they stay updated with the transactions happening in their accounts.

Green Portfolio PMS

Green Portfolio has appointed Edelweiss, ICICI, and Orbis as its custodians. Its clients can choose to work with any of these custodian partners.
It provides goal based investment management for investments greater than Rs 50 lakhs.
The dedicated team at Green Portfolio regularly monitors the portfolios, making any changes whenever necessary.
It also offers a custom dashboard for tracking performance, downloading research reports etc. Clients can interact with the team for all research rationale
The strategies offered by Green Portfolio PMS service are:

Green Portfolio- Special
Green Portfolio- Dividend Yield
Green Portfolio- MNC Advantage
Green Portfolio- Super 30 Dynamic
Green Portfolio- The Impact ESG Fund

NJ PMS

The company offers an incredible PMS service to its clients as it has a solid understanding of the portfolio management field with over 20 years of experience.
It offers two types of PMS that are discretionary and non-discretionary PMS. Along with this, it also offers NJ Advisory PMS service wherein the company provides advisory services to its clients.
The minimum required amount to invest in NJ PMS service is Rs. 50 Lakhs.
Clients get regular updates and performance reports from the investment manager.
According to the requirements of the investors, it provides 5 different types of strategies that are-

NJ Wealth Bluechip Portfolio
NJ Wealth Multicap Portfolio
NJ India Freedom ETF Portfolio
NJ Advisor Dynamic Stock Allocation Portfolio
NJ Wealth Dynamic ETF Allocation Portfolio
Portfolio Management Services: An Overview
| | |
| --- | --- |
| Specification | PMS |
| Objective | Professional Services offered to meet investor specific investment objectives |
| Ownership | Investors |
| Minimum Investment | 50 Lakhs |
| Customization | Possible |
| Portfolio Construction | 15-25 stocks |
| Portfolio Stock Weightage | Flexible |
| Reach | Limited no. of Investors |
| Charges | 2.50%* |
Non-resident Indians or NRIs can invest in the PMS scheme by opening a Portfolio Investment Scheme (PIS) Account as required under the RBI guidelines which can be done through various distributors such as banks and other financial advisors. 
You either need to visit the designated bank branch in India or send the required documents to that branch in India or to third party providers like Zerodha via courier in order to open the PIS Account.
You need the following 3 accounts to invest in PMS:
A PIS Bank Account

(a normal bank account where your money resides), 

A Trading Account

(a share broker account which allows you to trade in equity, F&O etc. segments) and, 

A Demat account

(it holds the equity shares purchased by you)
Note: The rights to all these accounts will be with the Portfolio Manager (person responsible for handling your account)
The documents required for a PIS account for NRIs are:
Copy of valid passport

(pages with your name, address, date of birth, date and place of issue, expiry date, photograph, address, signature)

Proof of NRI status

(by way of valid Employment/Residence Visa copy or Work/Residence Permit)

Copy of Indian PAN card

Proof of Overseas and Indian Address

Recent passport size colour photograph
Portfolio Investment Scheme (PIS): Through this scheme of the Reserve Bank of India, NRIs can purchase and sell shares and debentures of Indian companies on a recognized stock exchange.
For more queries like "Best PMS providers for NRI in India", click here.
At SBNRI, there are investment experts for macros, equities, debt, reality structures products, etc., to advise clients how to diversify their portfolios effectively and reduce their risk in the process. For any queries related to PMS, contact us using the button below.