Several Indian banks, including the State Bank of India, ICICI, Canara Bank, Bank Of Baroda, and Bank Of India, have established a presence in the United States through branches, subsidiaries, or representative offices. Among these banks, the State Bank of India (SBI) stands out by offering a wide range of appealing banking services and investment options to both U.S. citizens and Non-Resident Indians (NRIs) residing in the USA. In this blog, we have covered SBI branches in USA that cater the needs of NRIs.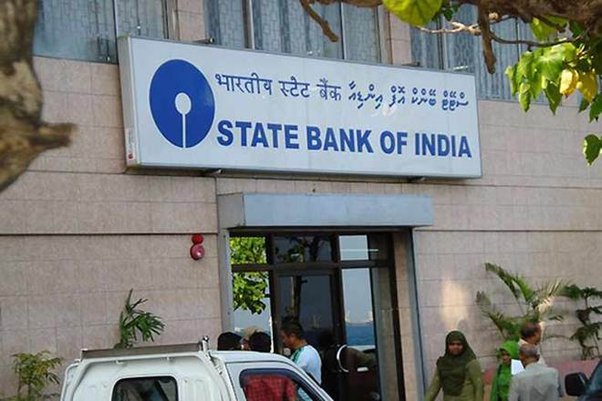 Number of SBI Branches in USA
SBI operates four branches in the United States, including a Representative Office in Washington DC, one in New York City, one in Chicago, and one in Los Angeles. Across these branches, SBI has a total of 10 offices located in four different states within the USA.
List of SBI branches in USA
Here is a list of SBI NRI branches in the USA:
1. SBI New York Branch
Following is the address of SBI New York branch:
2. SBI Chicago Branch
Following is the address of SBI Chicago branch:
3. SBI Los Angeles Branch
Following is the address of SBI Los Angeles branch:
4. SBI Washington DC Branch, Representative Office
Following is the address of SBI Representative Office in Washington DC:
SBI USA Customer Care
NRI customers of SBI from USA can get in touch with the SBI NRI customer care team:
SBI International Toll Free Numbers (ITFNs) can be accessed by NRI customers of State Bank of India from a total of 20 countries.
USA based NRIs can contact on 1866-328-4209.
NRIs from the USA can also reach the contact center by calling +91-80-26599990 (toll number).
Queries from NRIs can also be shared by emailing them to the following address: [email protected]
SBI USA NRI Services
State Bank of India USA offers a comprehensive range of banking services specifically tailored for NRIs residing in the USA. The following are the banking and investment services provided by SBI branches in the USA:
NRI account
Loans for NRIs
Car loan
Loan against deposits
Overdraft against FD
Investment options of NRIs
Insurance
Equity trading
NPS for NRIs
Remittances
Remittance to India
Remittance from India
SBI NRI Account Opening in USA
NRIs can apply for SBI NRI account opening from the USA through the official website of State Bank of India. The application can then be sent to the Global NRI Centre in India. Here is the step-by-step process for opening an SBI NRI account:
Visit the SBI bank's website and complete the SBI NRI account opening application form online.
After submission, download the application form and attach passport-sized photographs.
Sign and provide the date and place as required on the form.
Self-attest the completed form.
Get the form further attested by one of the following entities:

SBI Foreign Office
Notary Public
Indian Embassy

If you are sending an initial remittance (cheque/DD), make it payable to "State Bank of India A/c [Applicant's Name]."
Mail all the forms to the address mentioned in the form.
The NRI account will be opened upon the receipt of the original set of forms and documents at the bank.
NRI Account Opening from USA through SBNRI
To apply for an NRI account online, you have two options. You can either click the "Apply for NRI" button on this page or utilize the SBNRI app. The SBNRI app is a unique platform designed specifically for the convenience of opening an NRI account online. Here are the simple steps to apply for an online NRI account using the SBNRI app:
Download the SBNRI app from either the Google Play Store or App Store.
Log in to the app using your credentials.
Tap on the "Open NRI account" button and choose the desired bank from the provided list.
Utilize the in-app scanning feature to scan and upload your KYC documents.
Finally, click on the "Apply" button, and your application will be submitted.
By following these steps, you can easily apply for an NRI account online using the user-friendly SBNRI app.
Contact SBNRI
Indian banks operating in the USA offer various banking and investment services to NRI retail and corporate customers and citizens of the United States, such as NRE/ NRO accounts, fixed deposits, loans and credit cards. You can also apply for an NRI account in the USA.
NRIs living in the US can avail a variety of online financial services available in India, including NRO, NRE account opening, investment in India, tax filing, and a lot more. You can download SBNRI App to apply for an NRI account with nominal documentation in just 10 minutes.
You can also click on the button below to open an NRI account. Also visit our blog and Youtube Channel for more details.