IDBI bank NRE account offers NRIs a convenient way to save and manage their finances in Indian Rupees (INR). These NRE savings accounts provide attractive interest rates, and the interest earned is exempt from taxation in India. In this article, we will explore the features and benefits of IDBI Bank NRE accounts, including details about interest rates, the application process, and minimum balance requirements.
NRIs can apply for an NRE account online by clicking the link below: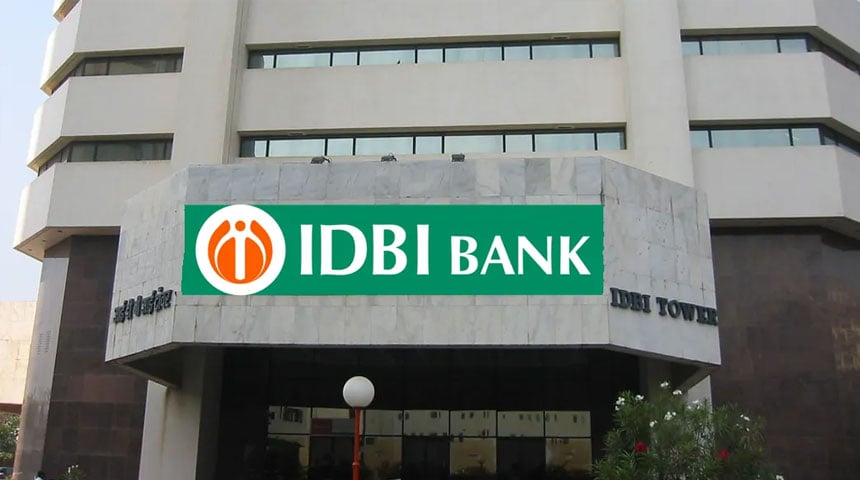 Features and Benefits of IDBI Bank NRE Account
The IDBI Bank NRE account is one of the best NRE accounts in India that offers a range of exceptional features and benefits. Let's delve into the reasons why it is considered one of the best choices for NRIs:
The interest earned on an IDBI Bank NRE account is completely exempt from Income Tax under the provisions of Income Tax Act in India.
IDBI NRE accounts offer interest rates of up to 3.50% p.a.
NRIs can choose from 6 types of account categories. They are:
Super Savings
Super Savings Plus
Power Plus
Preferred
Royal
Royal Plus
The monthly average balance required for maintaining an IDBI NRE account is different for each account type category.
An IDBI Bank NRE savings account enables hassle-free repatriation of funds. NRIs can effortlessly transfer both the principal and interest amounts from their NRE account back to their foreign account.
NRIs have the option to open a joint NRE account with another NRI.
They can also open a joint account with resident Indians on Former or Survivor basis.
The IDBI NRE rupee savings account offers International Debit-cum-ATM card.
IDBI Bank ensures round-the-clock access to NRE savings accounts through its user-friendly internet banking portal.
IDBI Bank NRI Account Opening Online
Through Bank's Website
NRI account opening online with IDBI Bank is a straightforward process. Here are the steps that NRIs need to follow to apply for IDBI bank NRE or NRO savings account:
Visit the official website of IDBI bank.
Download the NRI Relationship and account opening form from the form center.
Fill in your personal details and provide signatures wherever required.
Obtain the necessary documents. (The list of documents is mentioned below)
Sign the appropriate Service Charges corresponding to the chosen category of account, and attach it together with the completed Account Opening Form.
Once you have completed the form and gathered the documents, send them to the address of the branch you have chosen. The specific branch details can be found on the Branch List provided.
After the account activation, NRI applicant can proceed to remit funds to their NRE/NRO Savings Bank Account.
Please note that your accounts and Customer ID will be activated once all the necessary documents are received and verified by the respective branch where NRIs intend to open the account.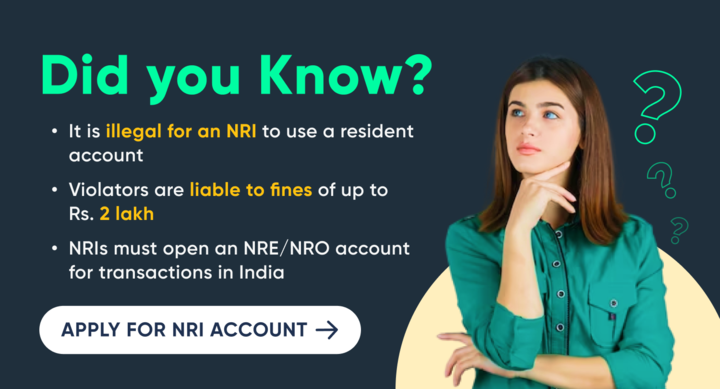 Through SBNRI App
NRIs can apply for IDBI bank NRI account online by clicking the 'Apply for NRI Account' button in this blog or follow the given steps below:
Download the SBNRI App and sign in using your credentials.
Click on the 'Open NRI Account' button and select the bank where you want to open an NRI account.
With the help of the in-app scanning feature, scan and upload your KYC documents.
Click on 'Apply' and that's it.
Documents Required for Account Opening
Given below are the documents required for NRI account opening at IDBI bank:
Copy of Valid Passport
Copy of Valid Residence / Work / Student Visa
In case of PIO:
self-declaration for PIO
copy of past Indian passport of self/parent/grandparent
Copy of valid communication address proof
Photograph of NRI account holder
Additional documents for persons employed with foreign shipping company:
Valid work contract
Last wage slip
Continuous Discharge Certificate (CDC)
All the above documents (self-attested), photograph & signature have to be attested by any one of the following:
Indian Embassy abroad
Existing local banker abroad
Overseas Notary
Note: For attesting the photograph & signature, attestation seal should be affixed across the photograph and beside the signature box respectively.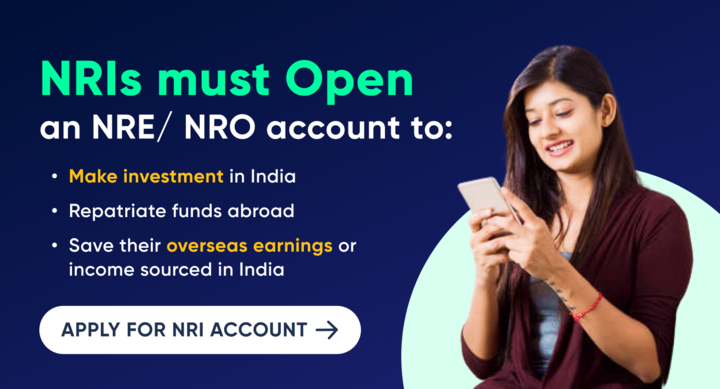 IDBI Bank NRE Interest Rates 2023
Given below are the IDBI bank NRE savings account interest rates. These rates have been in effect from 1 August 2022.
| Balance in the NRE Savings Account | Rate of Interest (p.a.) |
| --- | --- |
| Up to Rs. 5.00 Crore | 3.00% |
| Above Rs. 5.0 Crore to up to Rs 100.00 Crore | 3.25% |
| Above Rs. 100.00 Crore | 3.50% |
IDBI Bank NRE Interest Rates 2023
IDBI Bank NRI Account Minimum Balance
The IDBI Bank NRI account minimum balance requirement is different for each category of NRI account type. NRIs must maintain this minimum monthly average balance in order to avoid any penalty.
| NRE Account Type | Monthly Average Balance |
| --- | --- |
| Super Savings | Rs. 5,000 |
| Super Savings Plus | Rs. 25,000 |
| Power Plus | Rs. 50,000 |
| Preferred | Rs. 1,00,000 |
| Royal | Rs. 3,00,000 |
| Royal Plus | Rs. 5,00,000 |
IDBI Bank NRI Account Minimum Balance
Contact SBNRI
A lot of information and documentation required to apply for NRE accounts make the account opening process lengthy and frustrating elsewhere. You can download SBNRI App to apply for an NRE account with nominal documentation in just 10 minutes.
You can also click on the button below to apply for an NRI account. Visit our blog and YouTube Channel for more details.
FAQs
What is an IDBI bank NRE account?
An NRE (Non-Residential External) account with IDBI Bank is a type of bank account specifically designed for Non-Resident Indians (NRIs). It allows NRIs to hold and manage their foreign income in Indian Rupees (INR) conveniently.
Can I have a joint IDBI Bank NRE account with another NRI or a Resident Indian?
Yes, IDBI Bank allows NRIs to open joint NRE accounts with another NRI or even a Resident Indian on former or survivor basis.
How can I access my IDBI Bank NRE account?
IDBI Bank offers multiple access channels for NRE account holders, including internet banking, mobile banking, and branch visits. NRIs can access and manage their accounts anytime and from anywhere using these convenient banking services.