Speaking at the ASSOCHAM India International Fintech Festival, the Minister of State for Finance, Pankaj Chowdhary praised India's start-ups and fintech for their performance and advancement, calling them "phenomenal". During his speech and address to the crowd, Chowdhary stated that India's banking sector is undergoing a revolution.
"The Fintech sector in India is expanding and growing faster than ever before, it is changing India fast," Chowdhary stated.
Chowdhary estimates that India's fintech economy will reach $150 billion in value. He continued by saying that innovation, particularly in emerging markets and developing countries, has enhanced inclusion and brought about competition. All major fintech players convened for this three-day International Fintech Festival, which was organized by the trade group ASSOCHAM, to discuss the condition of the sector, its challenges, and potential fixes that could support the expansion of India's whole fintech ecosystem.
Fintech Meaning 
Fintech, or financial technology, refers to any software that provides financial services, including internet banking, mobile payment apps, and even cryptocurrencies. Fintech is a broad category that includes a variety of technology, but its main goals are to alter how people and businesses access their finances and to compete with established financial institutions.
Fintech also makes previously unavailable traditional financial services accessible to people and businesses in novel ways. For instance, many traditional banks now provide customers with mobile apps that let them access bank services while they're on the road, like checking their balance, transferring money, or depositing a cheque.
A lot of commercial functions, including loan underwriting and property appraisals, are automated by fintech. Fintech companies may better understand their clients and power their marketing efforts, product development, and underwriting by combining artificial intelligence with vast troves of consumer data.
SBNRI in Fintech News
Fintech for NRIs
SBNRI, is a one stop platform for NRIs that provides solutions for NRIs in the areas such as investments, banking, taxation and repatriation. The SBNRI app is all that is needed to find the answers you are looking for. SBNRI was recently in the Hindu for its mobile app and other services. In the piece, founder Mudit Vijayvergiya explained how SBNRI solves daily NRI problems and how it makes accessing what India has to offer much easier.
"India offers huge investment opportunities for NRIs, but lack of transparency, knowledge and differences in time zones makes it more challenging for them to gain accurate information about financial assets," said Mudit Vijayvergiya, founder, SBNRI.
"From opening of NRO (non-resident ordinary) account for NRIs to manage and maintain their income earned in India in rupee such as rent, dividends and pension, the platform also offers non-resident external or NRE account to help NRIs to transfer their income received in a foreign country to India. It also provides access to investments in more than seven asset classes, including both traditional and new-age investment options," he said.
SBNRI has a very important specialization in NRI solutions specifically. So many NRIs are keen to capitalize on high investment rates and investment-friendly policies in India.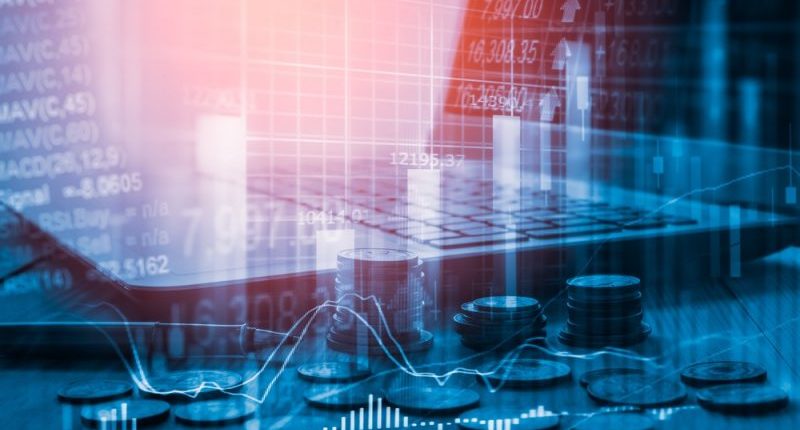 Future of Fintech 
Business and financial transactions will be conducted digitally
The epidemic has aided in the acceptability of online services, but developments in cloud computing, automation, and artificial intelligence (AI) will also be helpful. Financial institutions and companies will be able to more accurately match customers to the products and services that are suited for them without countless hours of onerous paperwork on either party's behalf thanks to increasingly streamlined algorithms.
Services will be faster and more affordable
The overall cost to manage advanced financial choices will decrease as algorithms become capable of performing tasks that previously required a workforce of human workers. In other words, more people will have access to these services.
Businesses will have direct contact with clients
In the future, direct sales—sales conducted directly to customers by independent business people— will gain prominence. Financial education has been revolutionized by direct sales, which has made financial literacy accessible to working-class families through networks of certified financial educators. Financial literacy was previously largely denied to them.
To ask any questions related to the rights of NRIs, PIOs, and OCIs, you can download SBNRI App from the Google Play Store or App Store. You can also use the SBNRI app for investment in stock market/ mutual funds, NRI account opening, tax filing, etc. To ask any questions, click on the button below. Also, visit our blog and YouTube channel for more details. 
FAQs
What does SBNRI specialize in?
SBNRI specializes in NRI services in areas such as investments, banking, taxation and repatriation.
What is Fintech?
Fintech, or financial technology, refers to any software that provides financial services, including internet banking, mobile payment apps, and even cryptocurrencies.
Who is the founder of SBNRI?
Mudit Vijayvergiya is the founder of SBNRI.

How many asset classes does SBNRI provide access to for investments?
SBNRI provides access to 7 asset classes.