Sharekhan, founded in the year 2000, is one of India's leading stock brokers. It offers stock market trading and investments to all kinds of customers including retail, corporate and institutional investors. Moreover, it also provides NRI investment services online as well as through its branch offices in the UAE and Oman. If you are an NRI and looking to open an account, then Sharekhan NRI account is the one for you. Read through the article to know more about Sharekhan and what it offers.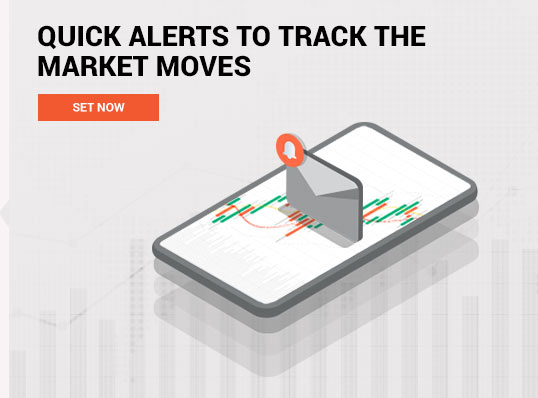 Why Sharekhan NRI Account?
Here are some of the key features of Sharekhan NRI Account:
a. Wide network of 3200 branches and sub Brokers in 575 cities.
b. Provides you 3-in-1 account which comprises Sharekhan trading account, demat account and NRI bank account in partnership with Axis / IndusInd / HDFC Bank/ IDBI Bank.
c. Dedicated relationship managers to understand your needs and solve your queries.
d. Ultimate trading platforms to cater to your trading needs:
Sharekhan App (Mobile Trading)
Sharekhan Website (Website Trading)
TradeTiger (Trading Terminal)
e. Trade services wherein you can place orders on the phone.
h. Price alerts to keep you up-to-date about your investments.
i. Secure transactions.
j. Shares research reports for every asset class to keep you updated with the ongoing trends in the stock market.
k. Daily emails on current market conditions and our recommendations.
Sharekhan NRI Account Details
NRIs can start trading in the Indian share market by opening an account with Sharekhan. It provides a 3-in-1 NRI account consisting of:
1. Bank Account for NRIs
NRE (Non Resident External Account) and NRO (Non Resident Ordinary Account) are the two forms of the NRI bank account. Sharekhan has partnered with four banks that are Axis, IndusInd, IDBI and HDFC bank. One can open an NRI bank account with any of these above-mentioned banks.
2. Demat Account for NRIs
For NRIs to start investing in Indian Stock Markets, they need to open a Demat account. This type of account holds the securities such as stocks, mutual funds, IPO shares and much more in electronic format. 
Note: A Demat account is not mandatory for NRIs to invest in mutual funds in India. NRIs can download SBNRI App to choose from 3000+ mutual fund schemes in India or to ask any questions related to mutual fund investment.
3. NRI Trading account
It provides access to BSE and NSE to trade across various segments such as stocks, equity derivatives and ETFs.
Sharekhan Investment Options
Given below is a list of NRI investment options that Sharekhan offers-
| Products | NRI Bank Account | NRI Demat Account | NRI Trading Account |
| --- | --- | --- | --- |
| Equity | NRE Saving Bank Account and NRE PIS | NRE Demat | NRE PIS |
| NRE PIS | NRE Demat | | NRE SB & NRE PIS |
| Mutual Funds | NRE Saving Bank Account | NRE Demat | NRE NON-PIS |
| NRE NON-PIS | NRE Demat | | NRE SB |
| IPO | Through ASBA | NRE OR NRO DEMAT | Through ASBA |
| Futures and Options | NRO Saving Bank Account | NRO Demat | NRO NON-PIS |
Sharekhan Investment Options for NRIs
Sharekhan Demat Account
Sharekhan offers the NRI demat account for NRIs opening facility to its customers through the NSDL (National Securities Depository Limited) and CDSL (Central Depository Services (India) Limited.) membership. At the time of the demat account opening, an NRI has to select the account type as NRI and subtype as repatriable or non-repatriable. An NRI bank account (NRE or NRO) has to be linked with the demat account. The dividend or interest earned is auto-credited to the NRE or NRO account.
Features of the Demat Account-
a. The account can be used to trade across a variety of instruments like IPOs & mutual funds, besides stocks.
b. Free online training for beginners and advanced traders.
c.. The account can have another NRI or a resident Indian as the nominee.
d. You can access the account online.
e. Alerts and notifications for every debit/credit on the account.
Sharekhan Trading Account
With Sharekhan, NRIs can avail completely online and fast trading services. You just need to open your 3-in-1 NRI account. The step-by-step NRI trading procedure is given below-
a. Fund Allocation
Transfer funds from your Axis, IndusInd, IDBI or HDFC NRE/NRO bank account to your PIS bank account. The bank informs Sharekhan on how much funds you have allocated. This is then updated as an available limit on the trading account.
b. Placing an Order
You can then login to any of the Sharekhan trading platforms and place a buy or a sell order online. The minute your order gets executed, you will receive a confirmation message.
c. Debit/ Credit
Depending on whether it is a buy or sell order, your linked NRI bank account and demat account is automatically credited or debited.
d. Reporting
The transaction is automatically reported by Sharekhan to your bank for onward reporting to RBI, as per the Regulations.
Sharekhan Charges for Trading Account for NRIs
Sharekhan NRI brokerage charges:
| Transaction | Fee |
| --- | --- |
| NRI Account Opening Charges | ₹2000 |
| NRI Account AMC | ₹3000 |
| Equity Delivery Brokerage | 0.50% |
| Equity Future Brokerage | 0.1% on first leg and 0.02% on second leg |
| Equity Options Brokerage | ₹250 per contract note |
| Other Charges | PIS Acct AMC: ₹1000 |
Sharekhan NRI Brokerage Charges
Sharekhan NRI Account Opening Process
The easiest way to open an NRI account, if you are in India, is by visiting your nearest Sharekhan branch. If you are not present in India, then here are the steps to open Sharekhan NRI account:
a. Visit the Sharekhan's website.
b. Click on the 'Product and Services' button in the top navigation bar.
c. Under 'Sharekhan Services', click on link 'NRI Services'
d. Click 'Open An Account' tab
e. Fill the registration form. After filling up the form successfully, a company representative will contact you for the further process.
Documents Required for Sharekhan NRI Account Opening
Listed below are the documents required to open an NRI account with Sharekhan:

a. A copy of passport and VISA
b. A copy of PAN Card
c. Foreign Address Proof (Copy of Driving License, Foreign Passport, Utility Bills, Bank statement, notarized copy of rent agreement, leave and licence agreement or sale deed)
d. Indian Address Proof (If any)
e. Two passport size photographs
f. PIS (Portfolio Investment Scheme) Letter
g. Two cheques (one for account service charge in favour of "Sharekhan Ltd", the other in favour of "Your Name-Bank name" as the initial deposit to the bank)
Sharekhan NRI Customer Care
If NRIs have any query related to Sharekhan NRI account opening, you can get in touch with the Sharekhan NRI customer care team via phone call or email mentioned below:
Conclusion
If you are an NRI, then Sharekhan is a good choice as a stock broker for you. It offers a full range of financial services to NRIs including a hassle-free 3-in-1 trading account, research services and investment in many asset classes. NRIs can also place orders in their convenient timings.
Contact SBNRI
Living away from India, it is not easy for NRIs to open an NRI Trading account or Demat account and make the right decision about investment in India. At SBNRI, we understand that there are many obstacles faced by NRIs while investing in India. You can download SBNRI App to connect with our experts and get end-to-end assistance related to an NRI investment.
You can also click on the button below to ask any questions. Visit our blog and YouTube Channel for more details.