Angel Broking is one of the major stock broker firms in India that offer online trading to both resident and non-resident investors. Angel Broking offers a 2-in-1 account to NRIs i.e. an NRI trading account and NRI Demat account linked to each other. NRIs can use the Angel Broking NRI account to trade in stocks, equity derivatives, and IPOs.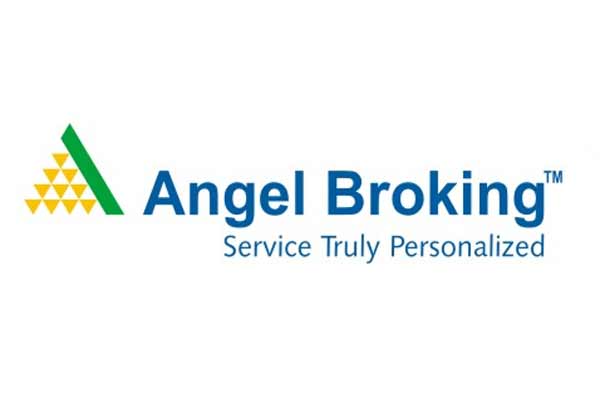 Angel Broking NRI Trading Account
Angel Broking NRI accounts include:
NRI trading account
NRI Demat account
NRI trading account allows investors to buy and sell securities across BSE & NSE. While an NRI Demat account is opened to hold securities in electronic form. To trade in India, NRIs will also need a PIS Certificate and NRI bank account. NRIs who wish to trade in derivatives would need a CP Code.
Note:
PIS Certificate is mandatory for trading in shares
NRIs are allowed to trade only in delivery-based shares
Intraday trading on stocks not allowed
Trading in currency and commodities is not allowed to NRIs
Angel Broking NRI Demat account
It is mandatory to open a Demat account to trade in Indian Stock Markets. Angel Broking is a member of CSDL and offers NRI Demat account through its membership. Following are the features of Angel Broking NRI Demat Services:
Angel Broking Demat account is the same as a Demat account for resident Indians.
You can open a Demat in single or jointly with another NRI.
NRIs can choose between subtypes as Repatriable or Non-Repatriable.
You need to link your Demat account with an NRE or NRO account.
The dividend, bonus or interest earned is auto-credited to the linked NRI bank account.
The NRI Demat account can be accessed online and SMS, notifications, and alerts are sent from the account.
Angel Broking NRI Demat account opening
NRIs can open a Demat account with a bank or stockbroker registered with NSDL and CDSL. Before opening an NRI Demat account, you need to have the bare essentials like:
PAN Card for the NRI applicant
NRI (NRE or NRE) bank account of the applicant
Portfolio Investment Scheme (PIS) letter of approval issued by the Reserve Bank of India
The Demat account opening process is online as well as through a visit to the branch of the broker:
NRIs living in India can visit the nearest branch office of Angel Broking to open an account.
Applicants can also apply for an NRI Demat account from abroad. They can email to

[email protected]

or call at 022-33551111/ 42185454.
Documents required
Documents required for opening an NRI 2-in-1 account with Angel Broking are as under:
Angel Broking NRI Demat account charges
Angel Broking NRI Demat account charges levied are as under:
Account opening fee (one time)
Annual maintenance charges
Debit transaction charges
Other charges – such as pledge fees
Angel Broking NRI trade process
NRIs can enjoy a completely online and fast trading experience with Angel Broking. Once the NRI 2-in-1 account is opened, the process for trading in equity for NRIs is as under:
1. Fund transfer: Transfer funds from your PIS account to your bank account. The bank will inform Angel Broking about the same and your trading limit will be updated.
2. Placing order: Login to the Angel Broking trading platform and place an order of buy or sell online. The system will check the availability of securities in the Demat account for a sell order and will execute the order.
3. Debit/ credit: Depending on the order placed, your NRI bank account and NRI Demat account will be automatically credited or debited. It takes T+2 days for execution with T being the day of trading.
4. Reporting: All transactions at the end of the day will be automatically reported by Angel Broking to your Bank for reporting to the Reserve Bank of India.
Trading account features & benefits
| Feature | Details |
| --- | --- |
| Free Research and Tips | Yes |
| Automated Trading | No |
| 3-in-1 account | No |
Features of Angel Broking NRI Account
Angel Broking offers trading at minimal brokerage charges.
In-house developed trading platforms for good trading software and tools.
Offers research advisory services.
Angel Broking NRI customer care
For any trading or Demat related queries, NRI customers can contact Angel Broking NRI support desk at the following numbers:
| Angel Broking NRI Helpline | Number |
| --- | --- |
| Angel Broking NRI Customer Care Number | 022-33551111/022-42185454 |
| Customer Care E-mail ID | [email protected] |
Angel Broking Customer Care
Living away from India, it is not easy for NRIs to open a NRI Trading account or Demat account and make the right decision about investment in India. At SBNRI, we understand that there are many obstacles faced by NRIs while investing in India. You can download SBNRI App to connect with our experts and get end-to-end assistance related to an NRI investment.
You can also click on the button below to ask any questions. Visit our blog and YouTube Channel for more details.