IndusInd Bank has shown tremendous growth this year. Showcasing a splendid growth rate, the bank has achieved some great numbers. Here's a summary: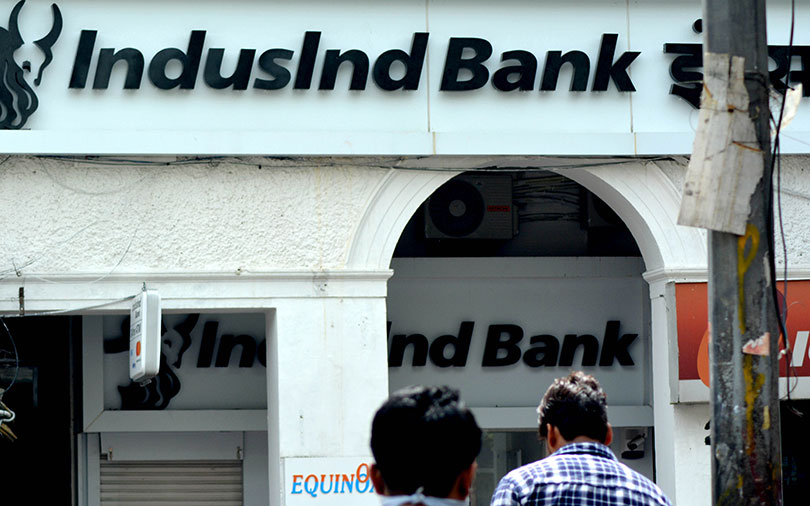 | Factors | Previous | Latest | Growth  |
| --- | --- | --- | --- |
| Net Interest Income (NII) | Rs 2,909.4 Cr | Rs. 3,278 Cr | 12.7% (YoY) |
| Quarterly Net Profit | Rs. 510.39 Cr | Rs. 663.1 Cr | 29.9% (QoQ) |
Other Valuable Figures:
Total income for the quarter stood at Rs 8,731.52 crore against Rs 8,682.17 crore QoQ and Rs 8,877.53 crore YoY.
The bank said it had made COVID-19 provisions of Rs 952 crore in Q2.
The bank's NIM stood at 4.16 percent, up by 6 bps YoY.
Credit growth rose 2 percent YoY and deposit growth rose 10 percent YoY. Liquidity Coverage Ratio (LCR) stood at 140 percent for the said quarter.
The bank said its loan growth came at 2.1 percent YoY.
Gross Non Performing Assets (NPA) for the said quarter stood at Rs 4,532.2 crore against Rs 5,099 crore QoQ. Gross NPA came at 2.21 percent against 2.53 percent QoQ.
Net NPA stood at Rs 1,055.8 crore against Rs 1,703.4 crore QoQ. Net NPA came at 0.52 percent against 0.86 percent QoQ.
The bank's slippage for the said quarter came at Rs 399 crore against Rs 1,537 crore QoQ.
The company's total assets stood at Rs 3,31,996.33 crore against Rs 2,94,933.29 crore YoY.
IndusInd Bank: The Right Choice for NRIs
Being an NRI, it has always been a major concern to opt for the best bank to open an NRI Bank Account. With the latest figures, IndusInd Bank turns out to be one of the most promising banks in India with an effortless process of opening an NRI Bank Account.
The NRI Bank Account Opening Process at IndusInd Bank is very seamless and convenient for NRIs providing the benefit of bypassing the attestation requirement for documents through funding from self-account. The entire process can be done at the comfort of your home.
Click on the button below to instantly open an NRI Bank Account with IndusInd Bank.