ICICI Bank has shown tremendous growth this year. Showcasing a splendid growth rate, the bank has achieved some great numbers. Here's a summary: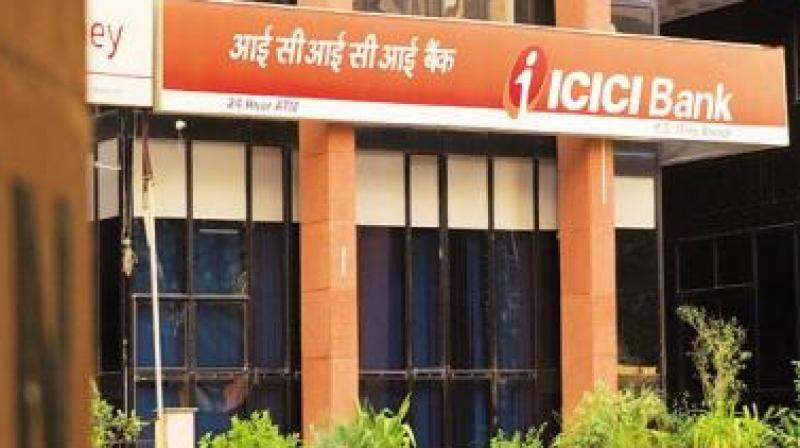 | Factors | Previous | Latest | Growth  |
| --- | --- | --- | --- |
| Net Interest Income (NII) | Rs 8,057.4 Cr | Rs. 9,366.1 Cr | 16.2% (YoY) |
| Quarterly Net Profit | Rs. 655 Cr | Rs. 4,251.3 Cr | six-fold (YoY) |
Other Valuable Figures:
The bank has posted a net interest margin at 3.57 percent against 3.69 percent in the previous quarter QoQ.
Gross non-performing assets (NPA) for the quarter stood at 5.2 percent versus 5.5 percent and the net NPA was at 1 percent versus 1.2 percent, QoQ.
Domestic loans grew by 10 percent YoY and 4 percent QoQ, while retail loans grew by 13 percent YoY and 6 percent QoQ.
Auto loan continued to increase from June 2020 and reached pre-Covid levels in September 2020, reflecting the rise in passenger car sales
Disbursements across the rural portfolio crossed pre-Covid levels in August and September 2020. Credit card spending recovered to about 85 percent of pre-Covid levels in September 2020 led by increased spends in health and wellness, electronics and e-commerce
The provisions stood at Rs 2,995.3 crore against Rs 7,594 crore, QoQ and Rs 2,506.9 crore, YoY. Additionally, COVID-19 related provisions were at Rs 8,772 crore as on September 30, 2020.
The provision coverage ratio increased from 78.6 percent on June 30 to 81.5 percent on September 30.
Deposits grew by 20 percent YoY to Rs 832,936 crore, while there was a 17 percent growth in average current and savings account (CASA) deposits in Q22021. The average CASA ratio was 40.3 percent in Q2 2021.
The bank's term deposits grew by 26 percent YoY as on September 30, 2020.
ICICI Bank: The Right Choice for NRIs
Being an NRI, it has always been a major concern to opt for the best bank to open an NRI Bank Account. With the latest figures, ICICI Bank turns out to be one of the most promising banks in India with an effortless process of opening an NRI Bank Account.
The NRI Bank Account Opening Process at ICICI Bank is very seamless and convenient for NRIs. The entire process can be done at the comfort of your home.
Click on the button below to instantly open an NRI Bank Account with ICICI Bank.