ICICI Bank Singapore branch is the first overseas branch of ICICI Bank Limited. The bank received a license from the Monetary Authority of Singapore (MAS) for branch banking in Singapore from 1 August 2003 .
ICICI Bank was granted a Full Bank license with Qualified Full Banking (QFB) privileges and ACU capabilities by MAS.
Want to open an NRI account? Fill up the form below to apply for an NRI account online.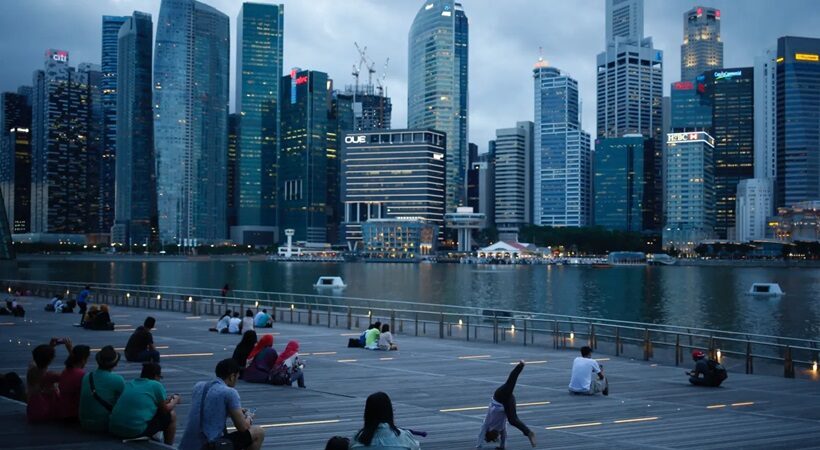 ICICI Bank Singapore Branch Address
Given below is the address of ICICI Bank Singapore branch:
ICICI Bank Limited
9 Raffles Place
#50-01 Republic Plaza, Singapore 048619
Timing: Mon – Fri: 11 am to 3 pm
Closed on: Saturday, Sunday and Public Holidays
ICICI Singapore Branch Contact Details
Phone Number: For any banking related queries you can reach out to Singapore branch on the following numbers:
From Singapore: 8001012553 (Toll Free)
From outside Singapore: (65) 67239009 (Call charges may apply)
However, for any fraud, you can speak to a bank representative directly as follows:
Select option 2 in IVR for ICICI Bank Singapore followed by option 9 to interact with bank agent directly.
Timing: 7 days a week, 8 am – 6 pm
Email: Alternatively, you can write an email to the bank for any queries, services and complaints.
ICICI Singapore Branch Services
The Singapore branch of the ICICI Bank deals in following 4 major domains to boost the trade, investment and remittance flow between India and South East Asia (SEA).
NRI banking
MNCs and Indian corporates
Institutional investors
Trade flows
ICICI NRI Account Opening from Singapore
NRIs living in Singapore can apply for ICICI Bank NRI account to move their funds to India seamlessly. The bank offers special services for Singapore based NRIs and PIOs. NRI customers are assisted with NRI account application form filling by ICICI Bank officials in Singapore.
NRIs living in Singapore can avail a variety of online financial services available in India, including NRO, NRE account opening, investment in India, tax filing, and a lot more. You can download SBNRI App to apply for an NRI account with nominal documentation in just 10 minutes.
You can also click on the button below to open an NRI account. Also visit our blog and Youtube Channel for more details.