Rahul Nair
asked on 12/10/2020
How to get my Indian passport renewed in UK?
Indian Passport Renewal in UK
Indian Passport Renewal in UK: Here's a step-by-step guide to renew your Indian Passport in the UK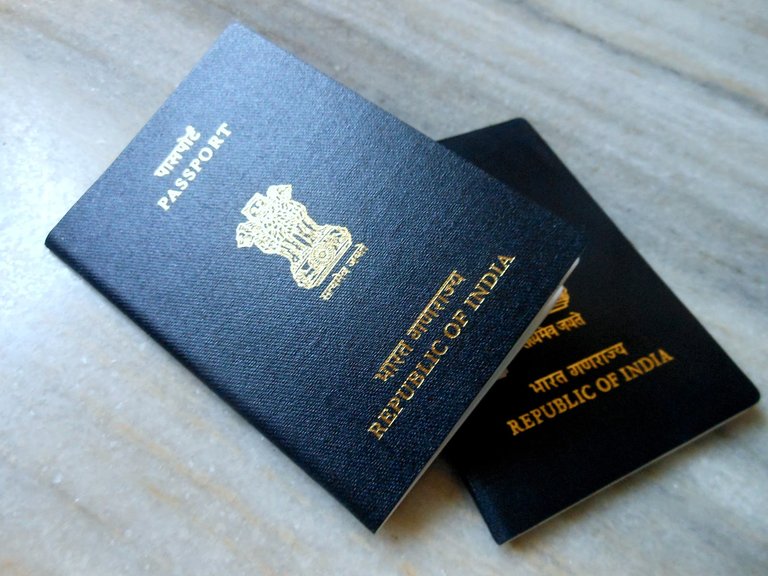 Fill Online Registration Form for Indian Passport Renewal: Since 02 Jan 2018, handwritten application forms will no longer be accepted. All applications for renewal of Indian passport must be accompanied with the print out of the online-filled application form.
Head over to

this link

and click on "Register to apply for Passport Services." We will soon update this post with screenshots from the new portal after selecting your country of residence.

Select the Indian Mission that's nearest to you and Service Desired as "Re-issue of Passport."

After filling the details, save the Temporary Application ID you receive. You will be able to come back to your partially filled application using this ID so this is very important to save it somewhere.

Fill in Applicant information and Address Details that you want to be printed on the new re-issued passport. Address to be printed on the passport has to be your current permanent address where you stay in the UK. This is the one that will be printed on your renewed passport.

Click "Save & Continue" to move to the next section where you need to add other Address Details and Family Information.

Move ahead with the application and fill all the other details (Under other addresses fill in your Indian Address) and old passport details.

Finalize application (Make sure you fill the details correctly as you won't get a chance to review the application. If you entered wrong details you will have to start all over again)

You will receive a Web File number (starting with GBRLP.) on your email

Visit

this link

to get a print out of the application using the Web File number

Now, you need to book an appointment at the VFS Centre in the UK. Use

this link

to book the appointment.

Visit the VFS Centre on the selected date and time with the documents
Also Read: Indian Passport for NRI: Renewal vs Reissue
Documents Required for Indian Passport Renewal in UK
Here is the list of documents that you need to submit to the VFS appointment centre. The documents specific to your case are necessary to be produced at the VFS Centre. Have a look at the documents and do carry the ones necessary as per your case.
Printed and signed application form

Declaration form –

download here

Annexure E –

download here

Police Verification Form –

download here

(for minors, this form is required for both parents along with one for the minor applicant)

Appointment Confirmation Printout

Four recent 50mm x 50mm size photographs.

Original Indian Passport

Self-attested copies of passport – bio (photo) page and last (address) page

Residence permit

Declaration of change of appearance –

download here

(for children under 16 – minors)

Annexure D –

download here

(for minor applicants – consent of both parents)

Two A4 sized self-addressed return envelopes (Royal Mail Special Delivery) for the return of original documents and new and cancelled passports.
Note: All originals above need to be accompanied by a self-attested copy each.
Additional Documents
Marriage Certificate and Spouse's passport:

If you want the applicant's spouse's name endorsed on the re-issued passport, include self-attested photocopies of the marriage certificate and Passport of the applicant's spouse along with the original Passport & marriage certificate.

Utility bill, recent bank statement, or property papers in the UK:

if you want your UK address to be added to the new passport. For a UK address to be included, your residency status in the UK has to be permanent (ILR). If not, you can only change to a new Indian address or leave it as is.

Authorisation Letter:

If the applicant is unable to visit VFS in person to submit the passport renewal application, a close family member can do it with an authorisation letter along with their original passport or photo ID card and a document showing the relationship.
Fees and Charges
The total application fees for renewing Indian passport in the UK up to one year before/after expiry is £67.88.
Here's the split:
Fees for ordinary (36-page) passport – £57.00

VFS Service charge – £7.44

Consular Surcharge – £2.00

SMS/Text messaging Service – £1.44

You can opt to pay by Cash, Debit Card or Demand Draft/Postal Order payable to 'VF SERVICES UK LTD.'

Please note VFS no longer accepts Credit Cards.
If you want to apply for Tatkal service, you will have to pay an additional £110.
| | |
| --- | --- |
| Service | Fees |
| Ordinary (36 pages) passport | £67.88 |
| Jumbo (60 pages) passport | £86.88 |
| Additional fee for Tatkal Services | £110.00 |
| Minor child passport | £49.88 |
| Affidavit service | £22.00 |
Note: These are the fees for reissuing your passport if it has expired within a year or if it is due to expire in the next one year. If your passport expired more than a year ago, or if the changes you need in your passport relate to change of name etc, you'll be required to pay for affidavit service additionally.
Time taken and how to get the originals back?
The average time for the processing of renewal applications is 10-15 days. All Originals will be returned to you within 10 working days by Royal Mail Special Delivery if you provided during submitting the application. If not, you can also choose to use the DX courier service offered by VFS.