ICICI Bank offers 'Paperless Account Opening services' exclusively for NRIs/ PIOs in the US. US-based NRIs and PIOs can open an ICICI Bank NRI account online in three easy steps in a single web session. Let's understand how to open a paperless ICICI NRI account from the USA.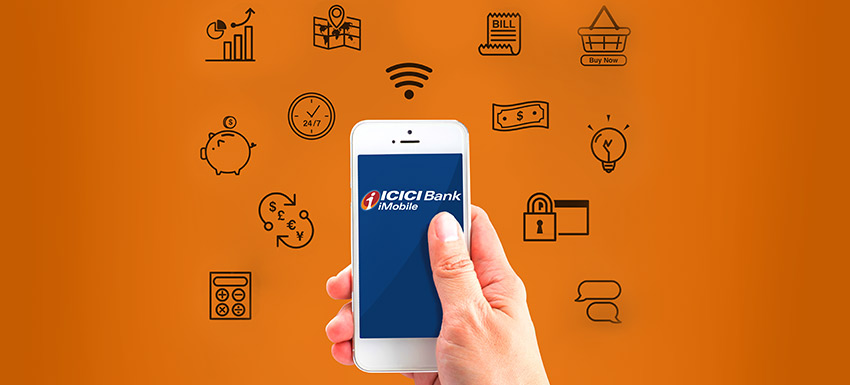 How to open ICICI NRI account from USA
Here are three easy steps for paperless NRI account opening at ICICI Bank from the USA:
While filling an ICICI Bank NRI account application through internet banking or the official website of ICICI bank, select "United States" in "country of residence".
Fill up all the required fields, like your name, contact details, country of residence, etc. and accept the online terms and conditions.
Upload photograph and the scanned images of signature in the predefined format, along with the required documents in the designated slots.
If any clarification is required, you will receive an email and the ICICI Bank representative will assist you. Otherwise, your NRI account will be opened within 2 working days.
Note: The account will not be operational unless you fund the account to activate it. Once the account is credited and authenticated, you can start operating it.
Apply for NRI Account through Missed Call
Alternatively you can give a missed call on +91 7666660000 to apply for an ICICI Bank NRI account.
Difference between Paperless and Physical Mode of NRI Account Opening
Here are the differences between paperless and physical modes of ICICI NRI account opening from the USA:
| Particulars | Paperless | Physical |
| --- | --- | --- |
| Turnaround time | 2 working days | 2 working days after the date of receipt of physical documents |
| Types of accounts permissible | Only NRE and NRO savings account | All accounts |
| Country of residence of the applicant(s) | Only applicants from the USA | Primary applicant needs to be an NRI. Co-applicant can be an NRI or a resident Indian |
| Convenience | Completely online process – scanned images of documents to be uploaded | Physical documents need to be couriered |
| Minor account | NA | Applicable |
| Addition of mandate holder | After the account is opened | Applicable during the account opening process |
| Addition of nominee | After the account is opened | Applicable during the account opening process |
Documents Required
Here are the documents you need to upload to open an NRI account from the USA:
NRI status proof:

In case of NRIs: Valid visa/ work permit/ resident card
In case of PIOs/ OCIs: Foreign passport/ OCI/ PIO card
ID proof: Valid Indian passport/ foreign passport (OCI/ PIO)
Indian address proof: Passport/ OCI/PIO card/ driving license/ voter's ID card/ job card issued by NREGA/ Aadhaar card
Overseas address proof: Valid visa/ work permit/ resident card/ OCI or PIO card/ utility bills/ bank statement/ driving license/ registered rent agreement/ a letter from banker/ letter from government postal authorities/ National ID card/ residence permit/ bill paid to municipal corporation/ appointment letter issued by employer
Relationship proof: Valid Indian passport/ OCI or PIO card/ PAN card/ marriage certificate
Terms and Conditions for Paperless NRI Account Opening
Only NRIs/ PIOs based out of the USA can avail this facility.
You can apply for an ICICI Bank NRE/ NRO account through online application.
The Terms and Conditions are liable to be changed, varied, supplemented or amended by ICICI Bank from time to time.
The applicant must understand that ICICI Bank may provide for online application forms to be submitted by him/her for opening an NRI account online are subject to necessary authentication and verification requirements of ICICI Bank.
Any information submitted by the applicant(s) in such online application forms, including any specimen signature or a copy of it shall be relied upon by ICICI Bank and such signature shall be treated as conclusive evidence for the records of ICICI Bank.
The applicant needs to ensure that information given by him/her in the online application form (including any specimen of the applicant(s) signature) are true, correct, accurate, complete and up to date in all respects and they have not with-held any information.
Remember that if your Application Form is not verified and authenticated to the satisfaction of ICICI Bank, the bank can cancel the Application Form and may require you to apply for a physical account opening in relation to any Accounts.
ICICI Bank NRI Account Interest Rate
ICICI Bank NRI savings account interest rates for 2023 are as under:
| End of the Day Balance in NRE Account | Interest Rate (p.a.) |
| --- | --- |
| Less than Rs. 50 lakh | 3.00% |
| Equal to or above Rs. 50 lakh | 3.5% |
ICICI Bank NRE Account Interest Rate
Due to lots of information and documentation required to apply for NRE accounts, NRE account opening process is lengthy and cumbersome elsewhere. You can download SBNRI App to apply for an NRE account with nominal documentation in just 10 minutes.
You can also click on the button below to apply for an NRI account. Visit our blog and YouTube Channel for more details.