Federal Bank is one of the most popular Indian banks among NRI customers for a wide spectrum of NRI banking products and services, including NRI savings bank accounts, fixed deposits, loans, remittances, and many investment services. NRIs who wish to raise any query regarding the bank or its products can contact the Federal Bank NRI customer care team. 
Federal Bank NRI Customer Care
Federal Bank has a dedicated customer care team to resolve customer issues. Here are the contact details for NRI customers.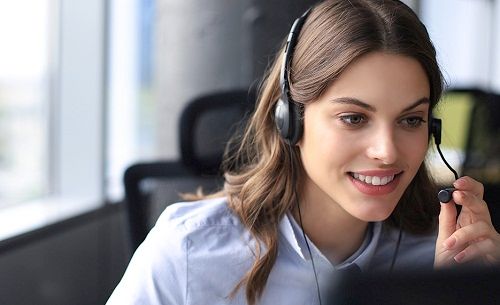 Federal Bank NRI Customer Care Number
From abroad
NRI customers can share their concerns with customer care representatives by dialing the following numbers:
| Types of Queries | Contact Numbers |
| --- | --- |
| General queries | +91 0484-2630994 / 0484- 2630995 |
| Remittance related queries | +91 080 – 61991199 |
NRI Customer Care Numbers
From India
NRIs who are in India can contact Federal Bank customer care team by calling on the following toll-free numbers:
1800 – 425 – 1199
1800 – 420 – 1199
When calling a bank representative, customers should keep all the necessary documents with them. Because the customer care representative may ask a few questions like customer ID, credit/ debit card number, account number, etc. for identification and verification purposes.
Federal Bank NRI Customer Care Email ID
Non-Resident Indians can also connect with the customer care department through emails. You can submit your questions or complaints related to the bank or its services on the bank's registered email addresses as follows:
Note: Customers can't get answers to queries related to account balance over the email. To know their account balance, customers can use Federal Bank netbanking or phone banking services or contact the nearest branch or contact center, if possible.
Chat with Feddy
Federal Bank implemented an AI-based chatbot called 'Feddy' to answer common customer queries. NRI customers can use Feddy on the bank's website or access via WhatsApp from their registered number.
Federal Bank NRI Division Address
NRIs can visit or post a letter to the NRI Division of Federal Bank. Following is the contact details of NRI Division:
NRI Division
Federal Bank Ltd, International Banking Department
7th Floor, Federal Towers, Marine Drive,
Ernakulam, Kerala, India. PIN: 682 031.
Federal Bank Head Office Contact Number
Federal Bank Head Office
P.B.No.103 Federal Towers
Aluva, Kerala, India – 683101
Phone Number: 1800 420 1199/ 1800 425 1199
However, if you are not satisfied with customer service, you can write to:
Ms. Shalini Warrier,
Chief Operating Officer,
CEO's Secretariat,
Federal Bank Limited,
Federal Towers, Bank Junction,
Aluva, Kerala -683 101
If the issue is still unresolved, you have option to contact:
The Managing Director & CEO,
The Federal Bank Ltd.,
Corporate Office,
Federal Towers, Aluva, Kerala, India – 683 101
Federal Bank Overseas Branches
Federal Bank has representative offices in the UAE (in Dubai, Abu Dhabi, etc) and Qatar, Kuwait and Oman. NRIs living in these regions can also contact the nearest center.
NRIs can download SBNRI App to ask any questions, apply for an NRI account or avail an array of NRI banking and investment services online.
You can also click on the button below to apply for an NRI account. Visit our blog and YouTube Channel for more details.