Axis Bank seafarer account is specially crafted for mariners and seafarers. This account can be operated by not only the mariner but also his family members in absence of the mariner. Here is everything you need to know about an Axis Bank seafarer savings account, including benefits, eligibility criteria, opening process, etc.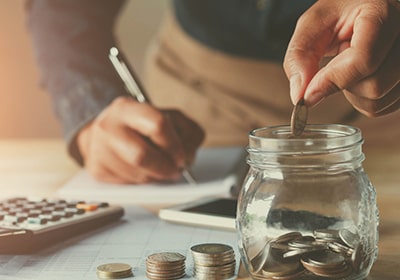 What is Axis Bank Seafarer Account?
Mariner savings account is a type of Axis Bank NRI savings account available in the form of NRE and NRO accounts. Indian mariners and seafarers or Indian nationals working on oil rigs can open this account to save their overseas or Indian income with Axis bank. Here are benefits of Axis Bank mariner savings account:
SBNRI is a business partner of Axis Bank. An NRI can apply for an NRE/ NRO account with Axis by filling up the form below.
Account holders need to maintain a low balance of Rs. 10,000.
NRE debit card holders get free personal accident cover of Rs. 3 lakh.
NRO card holders can conduct free unlimited transactions at Axis bank ATM and 10 free transactions at other bank ATMs in India.
NRE account holders can conduct unlimited Axis bank ATM transactions and 10 free transactions at other bank ATMs in India.
75 Paise better rate on remittance.
How to Open Axis Mariner Account
Mariners or seafarers can apply for an Axis seafarer NRE/ NRO savings accounts in two ways as under:
At nearest branch of Axis Bank in India/abroad or on bank's website
Open an NRI account online on SBNRI
Axis Bank Seafarer Account Opening Online
Here are the steps for Axis Bank mariner or NRI account opening online:
On the official website of Axis Bank, click on the 'Open NRI Account' button.
New user Registration form will open.
Fill the Axis Bank NRI account opening form and submit it.
Click on 'Call Me Now' or 'Call Me Later' options as per your convenience.
One of the bank representatives will call you to help you with account opening.
Or
If you are in India, you can visit a branch of Axis Bank to apply for Axis NRI accounts for mariners. Speak to Axis Bank NRI customer care representative. Fill the Axis Bank NRI account opening form and submit the documents to the bank.
Open NRI Account Online through SBNRI
You can also apply for a mariner account online by clicking the 'Apply for Axis Mariner Account' button in this blog or use SBNRI app for a simple, fast and hassle-free NRI account application online. Here are simple steps to apply for an NRI account via the SBNRI App:
Download the SBNRI App from the App Store and Google Play Store.
Sign in using your credentials.
Go to 'Open NRI Account' section and select the bank.
Scan and upload KYC documents using the in-app scanning feature.
Click on 'Apply' and that's it.
Documents Required to Open Mariner Account
Here are basic documents required to open a seafarer account:
Copy of valid Indian passport including first and last page
Copy of a valid visa (Employment/ residence/ work visa)
Permanent resident permit/ work permit/ family card/ Government issued document/ trade license
Utility bills: Electricity/ gas/ phone/ water connection (not older than 2 months from the date of application)
Lease/ rent/ leave license agreement indicating the address of the customer duly registered with government authority. (Registration of rent agreement is not mandated for US and European countries).
Valid employment contract/ appointment letter/ foreign company/
Bank statement/ credit card statement (Showing 3 customer-induced transactions – for the latest 3 months from the date of application)
Voter's ID card (election card)
Passport size color photograph
Seafarers working for oil rigs are required to submit the following documents:
Details of the last contract are mandatory if CDC for a contract made in the last 6 months.
PAN card
Form 60 (in absence of PAN)
Note: This is not an exhaustive list of documents required to open a mariner account. Contact Axis Bank or SBNRI to get the complete list of documents required.
Eligibility for Axis Bank Seafarer Account
Indian nationals employed as mariners or working on oil rigs.
Axis Bank Seafarer Account Interest Rate
Axis Bank NRE, NRO and seafarer account interest rates are as under:
| Savings Balance | Interest Rate p.a. |
| --- | --- |
| Below Rs. 50 lakh | 3.00% |
| Rs. 50 lakh to less than Rs. 200 cr | 3.50% |
| Rs. 2000 crs and above | Overnight MIBOR + 0.70% |
Axis Bank NRI/ mariner account interest rates 2023
Note:
NRI account interest rates are subject to periodic changes.
Axis Bank mariner/ NRE/ NRO account interest rates are applicable w.e.f. 1 July 2023.
Axis Bank Seafarer Account Minimum Balance Requirement
Axis Bank seafarer or mariner Account minimum balance requirement is as under:
| Account type | Minimum monthly balance |
| --- | --- |
| Mariner account | Rs. 10,000 |
Axis Bank Mariner Account Minimum Balance Requirement
Fees & Charges
The mariner savings account fees and charges include annual fees, cheque book fees, transfer fees, account closure fee and certain penalties (if any, such as minimum balance penalty) amongst others.
Due to lots of information and documentation required to apply for NRI accounts, Axis NRI account opening process is lengthy and cumbersome elsewhere. You can download SBNRI App to apply for Axis Bank NRI account opening online with nominal documentation in just 10 minutes.
You can also click on the button below for Axis Bank NRI Account opening online. Also visit out blog and YouTube Channel for more details.