CSK's market cap has crossed a high of Rs. 4,992.08 crores, crores, more than India Cements' market cap, and its unlisted shares are trading in the INR 189 – 155 price band.
The IPL fever is always on! The exciting news for NRI cricket fans and investors is that MS Dhoni-led Chennai Super Kings, the first Unicorn Sports enterprise in India i.e. having a valuation of more than US $1 Billion, has already started to set big records even before performing on the field this season. Let's find the CSK share price (in pre-IPO market).
To buy these shares or ask any questions related to them, Schedule a Call with Investment Experts.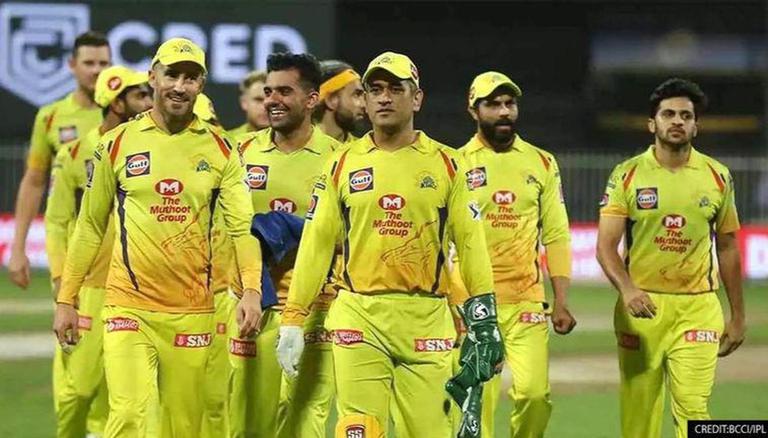 We have 100+ companies on our app for Pre-IPO investment, with the best market price to suit varied investment needs and goals of NRI customers. Download the SBNRI app now.
One of the most successful franchises of Indian Premier League, CSK's market cap has touched a high of Rs. 4992.08 crores, outgrowing its previous owner India Cements, and its unlisted shares in the grey market are trading in the INR 189 – 155 price band.
Chennai Super Kings Unlisted Shares Price Essentials
CSK Unlisted Share price
Buy price: 162
Sell price: 150
52 week high
189.00
52 week low
155
| | | | | | |
| --- | --- | --- | --- | --- | --- |
| Sector | Consumer Discretionary | Sub-sector | Theme Parks and Gaming | Category | Small cap |
| P/E | 155.77 | P/S | 14.3 | P/B | 20.1 |
| Industry PE | 0.00 | Face Value | 0.1 | Book Value | 8.06 |
| Market cap | 4992.08 Cr + unlisted market valuation | Dividend | 0.00 | Dividend Yield | 0.00 |
CSK Essentials
Note: These prices are tentative and based on industry standards.
Chennai Super Kings Year-on-Year (YoY) Growth
| Year | Compounded Sales Growth | Compounded Profit Growth | Return on Equity |
| --- | --- | --- | --- |
| 1 year | 37.61% | -20.21% | 159.06% (2022) |
| 2 year | -1.32% | -20.11% | 33.41% (2020) |
| 4 year | 230.81% | 181.05% | 13.84% (2019) |
Chennai Super Kings YoY Growth
Schedule a call to buy Chennai Super Kings unlisted shares via SBNRI. You can ask anything about investment in unlisted shares including Chennai Super Kings valuation, Net Profit Growth, Statement of Profit and Loss for last year, Competitors, Shareholdings, Management, Upcoming IPO, Rules for NRI investment in unlisted shares in India, and each information you need to know about the company before investing your money.
About Chennai Super Kings Company
Chennai Super Kings Cricket Limited (CSKCL) is an unlisted private company, which owns Chennai Super Kings, the most successful cricket team of Indian Premier League.
Founded in 2008, initially the team was owned by India Cements and later changed to a separate entity as Chennai Super Kings Cricket Ltd.
The Chennai Super Kings have the highest win percentage of matches among all IPL teams (59.83%).
The company heads its operations from its office in Anna Salai, Chennai.
CSK Shareholdings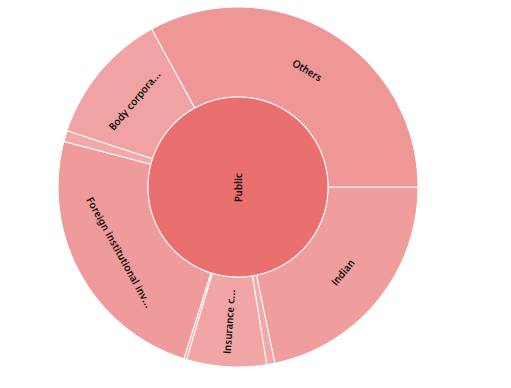 | Name of shareholder | Holding (%) |
| --- | --- |
| India Cements Shareholder Trust | 30.06 |
| Shri Saradha Logistics Private Limited | 6.88 |
| Life Insurance Corporation of India | 6.04 |
| ELM Park Fund Ltd | 4.99 |
| Radhakishan S Damani | 2.94 |
| HIRTLE Callaghan Emerging Markets Portfolio | 2.87 |
| Dreyfus International Funds INC | 1.77 |
| The Boston Company INC Pooled Employee Funds Emerging Markets Value Equity Fund | 1.68 |
| Dimensional Emerging Markets Value Fund | 1.65 |
| Government Pension Fund Global | 1.52 |
| Others | 39.6 |
CSK shareholdings
Chennai Super Kings Assets
CSK's assets and liabilities as on 31st March 2022:
Equity: 248.24
Liabilities: 142.08
Equity + liabilities: Rs. 390.32
Net fixed assets: Rs. 135.80 cr
Other non current assets: Rs. 47.26 cr
Current Assets: Rs. 207.26 cr
Total Assets: Rs. 390.32 cr
Products & services
Advertisements
Stadium Tickets
T-shirts
Watches
Games Accessories
Other Merchandise
CSK Share – Wrapping it Up
The Indian pre-IPO investment market has become a hot investment destination. Investors made 25-30% annual returns in the last 5-6 years by investing in Pre-IPOs. However, it may be risky to invest your hard-earned money without market research and investment guidelines. SBNRI is an online platform exclusively designed to cater investment and transactional needs of NRIs living around the world. The investment experts at SBNRI guide NRIs throughout the investment process.
To ask any question related to NRI investment in India, you can download SBNRI App from the Google Play Store or App Store. You can also use the SBNRI app for investment in stock market/ mutual funds, Pre-IPO, Asset Finance, Commercial Real Estate, Indian Startups Funds, NRI account opening, etc. To ask any questions, click on the button below. Also, visit our blog and YouTube channel for more details.
FAQs – CSK share price
How can I buy CSK unlisted shares?
You can contact SBNRI to buy unlisted shares of Chennai Super King. Here are steps:
– Step 1: Schedule a call with an NRI investment expert at SBNRI by clicking on the Schedule a call button above
– Step 2: Decide on rate and quantity
– Step 3: Share the offer note and necessary NRI and KYC documents
– Step 4: Finalize the deal by making the transaction for the purchase of share
– Step 5: Receive the shares in your NRI Demat account within 24 hours

What is the lock-in period for CSK unlisted share?
The lock-in period for unlisted shares depends on category of investors:
– Venture capital fund: 6 months from the date of purchase of unlisted share
– AIF-II: No lock-in period
– Other investors: Retail, HNIs or Body corporates: 6 months from the date of listing of IPO of an unlisted company
Is it legal for NRIs to buy and sell unlisted shares in India?
Yes. Just like resident investors, NRIs can also buy and sell unlisted shares. The trade will be on non-repatriable basis. To invest on repatriable basis, you will have to seek permission from the Reserve Bank of India.
What is the risk of buying CSK unlisted shares?
The unlisted market primarily depends on demand and supply. People invest in unlisted markets to take advantage of the IPO market. However, if the IPO plans of a company are delayed because of market conditions or other reasons, then demand falls in the market. If there is no IPO, exiting would be difficult. 

Is the unlisted market regulated by SEBI?
Unlisted market is regulated by SEBI regarding lock-in period, stamp duty payment, and DP charges for every transaction. However, there is no SEBI regulation regarding the functioning of an unlisted broker.