Yes Bank offers Foreign Currency Non-Resident (FCNR) deposits that allow non-resident Indians (NRIs) and Overseas Citizens of India to deposit and maintain their foreign currency funds in India. These deposits are available in major currencies including US Dollar (USD), Euro (EUR), Pound Sterling (GBP), Japanese Yen (JPY), Canadian Dollar (CAD), Australian Dollar (AUD), and Singapore Dollar (SGD). Yes Bank FCNR rates vary depending on the currency and tenure of the deposit.
Yes Bank FCNR Interest Rates 2023
Yes Bank offers one of the highest FCNR interest rates in India. The tenure of FCNR deposits can range from 1 year to 5 years, and the interest rates may vary.
| Tenure | USD | GBP | Euro | JPY | CAD | AUD | HKD | SGD |
| --- | --- | --- | --- | --- | --- | --- | --- | --- |
| 1 to 2 years | 6.00% | 4.50% | 2.15% | 0.75% | 3.50% | 3.30% | 3.00% | 3.95% |
| 2 to 3 years | 5.35% | 4.60% | 2.70% | 1.50% | 3.75% | 4.00% | 3.00% | 3.15% |
| 3 to 4 years | 5.00% | 4.00% | 2.00% | 1.55% | 3.75% | 4.10% | 1.35% | 3.60% |
| 4 to 5 years | 4.50% | 4.00% | 2.00% | 0.05% | 3.75% | 4.10% | 1.35% | 1.40% |
| 5 years | 4.40% | 4.00% | 2.00% | 1.55% | 3.60% | 4.10% | 1.35% | 1.40% |
Yes Bank FCNR Rates from 09 June 2023
Yes Bank FCNR FD rates are subject to periodic changes as per the RBI guidelines.
Bulk deposit of Rs. 2 cr (or equivalent) will be accepted at the sole discretion of the bank.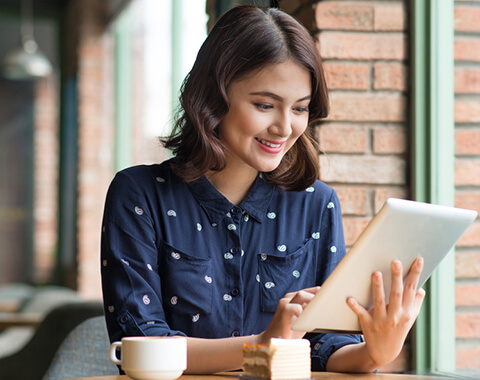 Yes Bank FCNR (B) Deposit Premature Withdrawals & Penalty
| FCNR Deposit Term Completed | Applicable Penalty (Effective from 1st Aug 2022) |
| --- | --- |
| 12 months and above | 0.05% |
Penalty will be applicable on interest amount based on the completed tenure of the FD. For example, if an FCNR deposit with 3% interest rate for a period of 3 year tenure is prematurely closed after 2 years for which the interest is 2%, the interest would be paid at 1.95%.
Penalty is not applicable if the FCNR deposit is closed before the completion of 1 year as interest payment is not applicable.
Yes Bank FCNR (B)Account Features and Benefits
Here are some of the features and benefits of Yes Bank FCNR FD:
Multiple currencies: FCNR FDs are offered in major currencies such as USD, GBP, EUR, CAD, AUD, JPY, and SGD.
Tenure: The tenure of FCNR FDs ranges from 1 year to 5 years.
Interest rates: FCNR FDs offer attractive interest rates that are usually higher than term deposits in many other countries.
Tax-free: Interest earned on FCNR FDs is tax-free in India, and NRIs are not required to pay any tax on the interest earned in India. However, it is important to check the tax laws in the country of residence of the NRI.
Repatriability: The principal amount and interest earned on FCNR FDs are fully repatriable, which means NRIs can transfer the money to their foreign bank accounts without any restrictions.
No exchange rate risk: Since the deposit is in foreign currency, NRIs are protected from exchange rate fluctuations.
Loan facility: NRIs can avail of a loan against their FCNR FDs.
Nomination facility: NRIs can nominate a person to receive the proceeds of the FCNR FD in case of their demise.
Eligibility for Yes Bank FCNR Deposit
For NRIs
A citizen of India who stays outside the country:
For employment or business, or
A government employee deputed by Government/ public sector abroad
For OCIs
Someone who held an Indian passport at any point of time, or
Either of his/her parents or grandparents was an Indian citizen, or
A spouse of an NRI/ OCI
Documents Required
To open an FCNR account with Yes Bank, NRIs need to provide proof of their non-resident status, such as a copy of their passport and visa, OCI card in case of overseas citizens of India. They also need to provide proof of address and other KYC (know your customer) documents as required by the bank.
SBNRI for NRI Fixed Deposit
SBNRI is an online one-stop platform for expert services and advisory on all major NRI specific aspects including NRI FD schemes.
To get end to end assistance with booking of FCNR(B) Fixed Deposits, you can connect with our expert using the button at the end of the article. You can also browse through the NRI Account Opening grid that we have prepared specially for NRIs and get expert advisory and assistance seamlessly and complete the entire process in the comfort of your home. Also, visit our blog and YouTube Channel for more details.