Non-Resident Indians can open an NRI bank account with HDFC Bank, one of the most reputed and leading private sector banks in India. The bank offers a variety of services to NRIs from banking to investment to loan. HDFC Bank offers two types of savings bank accounts namely NRE and NRO accounts for NRIs. This article will guide you through the process of HDFC NRI account opening in Saudi Arabia, ensuring that you have all the necessary information before starting the process.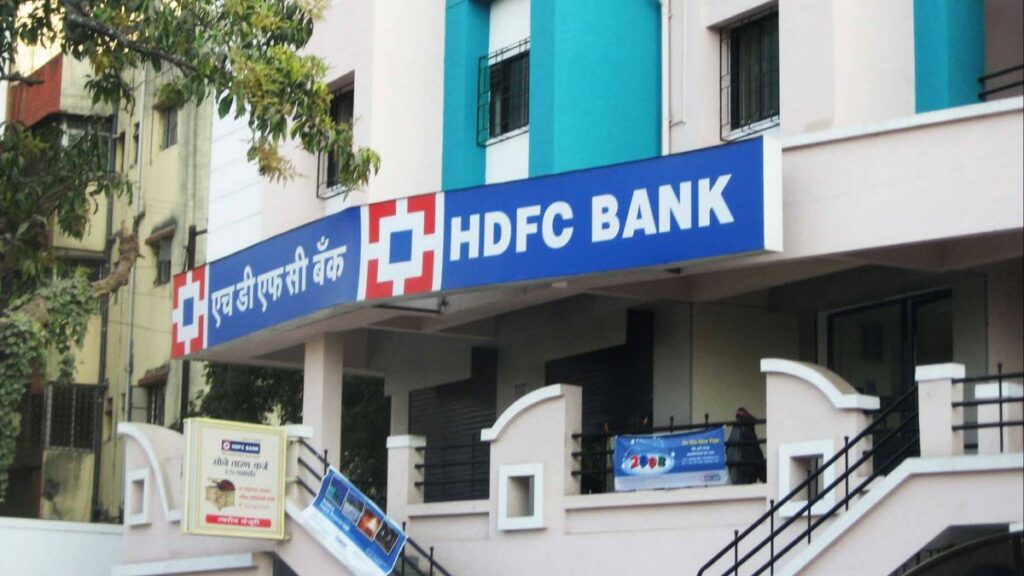 Process of HDFC NRI Account Opening in Saudi Arabia
Given below are two ways by which NRIs can open an NRI account online in Saudi Arabia:
Visit HDFC bank's official website.
Open NRI account online through SBNRI
SBNRI is a business partner of leading Indian banks like CSB, Yes Bank, etc. NRIs can apply for an NRE/ NRO account with top banks by clicking the below button.
HDFC NRI Account Opening from Saudi Arabia on Bank's Website
Here are the steps to apply for HDFC NRI account online:
Visit the official website of HDFC Bank and go to the NRI Banking Page.
Select the NRI account type – NRE or NRO.
Click on the 'Apply Online' button.
Fill in the NRI account application form and submit the same online.
You will get a call from one of the bank representatives within 2 to 3 days to help you further with the account opening process.
As soon as you are ready with the form and documents, you can forward these documents to the HDFC Bank in India.
If all the information in the NRI application form is correct, your NRI account will be opened within 5 to 7 working days of receiving the form.
The bank will inform you about the account opening status via the registered email ID.
NRI Account Opening Online through SBNRI App
You can also apply for an NRI account online via the SBNRI App in few easy steps:
Download the SBNRI App on your device and sign in using your credentials.
Click on the 'Open NRI Account' section and select the bank of your choice.
Scan and upload KYC documents using the in-app scanning feature.
Click on 'Apply'.
Once your application form and documents are verified, your NRI account will be opened within 7 days.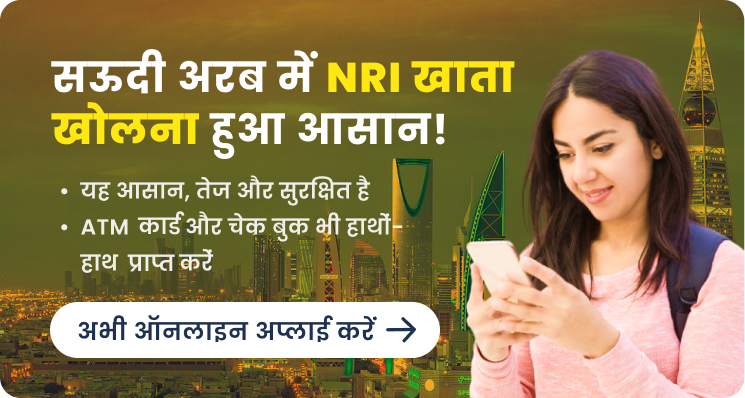 Features and Benefits of HDFC Bank NRI Account
Some of the key features of HDFC Bank NRI account in Saudi Arabia are as follows:
NetBanking and MobileBanking facility available 24*7.
International Debit Card that lets you withdraw cash easily and shop worldwide whenever you want.
Pay utility bills – electricity, phone, mobile phone with BillPay facility.
Free email account statements.
Get a personalized chequebook.
Appoint a resident Indian as the mandate holder of your NRE savings account who will operate your account on your behalf.
Add an NRI as a joint account holder into the account or a resident Indian as a joint account holder on 'former or survivor' basis.
Eligibility to Open an HDFC NRI Account
You are eligible to apply for an NRI Account through HDFC Bank if you are an NRI (Non-Resident Individual), PIO (Persons of Indian Origin) or OCI (Overseas Citizen of India).
Documents Required for HDFC NRI Account Opening in Saudi Arabia
Given below is the list of documents required for HDFC NRI account opening in Saudi Arabia:
HDFC NRI account opening form (A4) signed by all holders.
Latest passport size photographs.
PAN card (copy) or Form 60 in absence of PAN.
Identity proof (Indian / Foreign Passport).
Proof of NRI/PIO Status.
Any one address proof. It could be either overseas or Indian.
HDFC Savings Account for NRIs: Types
NRIs living in Saudi Arabia can choose between NRE and NRO savings accounts.
HDFC Bank NRE Savings Account:
HDFC NRE savings account is an NRI bank account that allows NRIs (Non-Resident Indians) to park their foreign earnings in Indian rupees.
Features and Benefits of HDFC NRE Account
Here are the features and benefits of HDFC NRE accounts:
Transfer funds freely between India and other countries
Earn higher interest rates on your account.
Pay zero tax on the interest earned on your NRE savings account in India.
International debit card for easy cash withdrawal and worldwide shopping.
Appoint a mandate to operate your NRE account in India.
Free repatriability of funds to any place outside India.
HDFC Bank NRO Savings Account:
HDFC NRO savings account allows NRIs to deposit their Indian and foreign income in a rupee-denominated account.
Features and Benefits of HDFC NRO Account
Here are the features and benefits of HDFC NRO accounts:
Transfer funds hassle-free anywhere in the world after payment of applicable taxes.
NRIs can appoint their Indian relatives in India as a mandate holder to operate their accounts.
Get a domestic debit card for easy cash withdrawal and shopping in India.
Repatriate up to USD 1 million per financial year from your NRO account.
Interest earned on HDFC NRO account is subject to the tax deduction.
HDFC NRI Savings Account Interest Rates
Latest HDFC NRI account interest rates are as follows:
| | |
| --- | --- |
| Savings Balance | Interest Rates (p.a.) |
| Less than Rs. 50 lakh | 3.00% |
| Rs. 50 lakh and above | 3.50% |
HDFC NRI Savings Account Interest Rates
HDFC NRI Customer Care
You can contact HDFC Bank NRI customer care team through email or WhatsApp if you have any queries related to NRI savings accounts.
Contact SBNRI
Due to lots of information and documentation required to apply for NRI accounts, the account opening process is lengthy and cumbersome. You can download SBNRI App for a simple, fast and hassle-free NRI account opening process.
You can also click on the button below to start the HDFC Bank Account opening process online. Also visit out blog and YouTube Channel for more details.
FAQs
1- Who can open HDFC NRO account?
A- All NRIs and OCI/PIO cardholders can apply for an NRO account to park their income earned in india, such as rent, dividends, pension, etc.
2- What is the minimum initial amount required to open a HDFC NRE savings account?
You have to make an initial payment of Rs. 10,000 by fund transfer, Demand Draft, cheque or cash when opening the HDFC Bank NRE account. NRIs need to maintain a minimum average monthly balance of Rs. 10,000 to avoid a non-maintenance penalty.