KT Office Opportunity
Mahadevpura, Bengaluru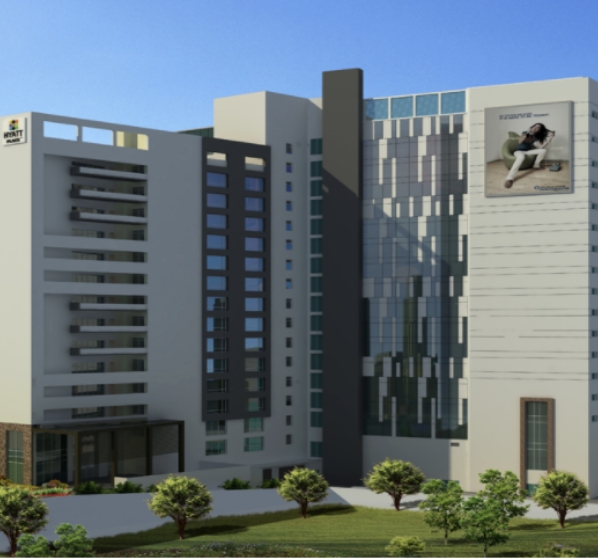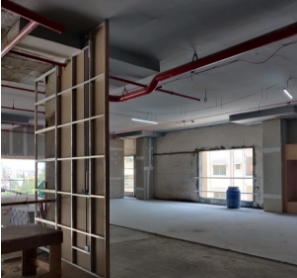 ❮
❯
This is a rare find. Opportunity usually finished within 2-3 Days
Investment & Return
How can an investor exit?
After 6 months, investor can sell in secondary market to an existing investor of this property or a new investor. Or at the time of sale of asset.
Taxation
User receives monthly rental payouts and at the time of sale of asset:
Rental payouts are taxed at investor's tax slab in India
Gains at the time of sale of asset are taxed at 10%
Investor Lock-in
6 months, after that investor is free to sell
Exit Load
1%, if investor sells during 6-12 months since entering into the agreement. No exit load after 12 months
Exact Returns
Rs. 30 Lakh investment at 7% annual asset value appreciation would give total return of ~Rs. 1.12 Cr at the end of asset tenue (returns before tax and performance fees)
Why Invest
Major Business Hub
The asset is located in a major business hub of Bengaluru. The surrounding area has witnessed tremendous growth in the past decade and is home to several MNCs and Indian corporates.
Great Connectivity
The asset is located just off the Outer Ring Road (ORR) and is well connected to the rest of the city. An upcoming metro station just 300 metres away will further increase the value of the asset.
World-Class Tenant
The tenant is one of the world's largest manufacturers of sportswear and has been in operation for over 70 years. The company plans to accommodate its fast growing India operations at the asset
Overview
This is an opportunity to invest in a brand new, Grade-A Office asset located in Mahadevpura, Bengaluru. The tenant is an international sportswear brand. Lease of 15 years and Lock-in period of 5 years. With high yields, long lease terms, excellent location, and a world class tenant. The asset makes for a compelling investment opportunity.
Tenancy
Tenant Overview
The tenant is one of world's largest designers and manufactures of athletic and casual footwear, apparel and accessories. The company is leasing the asset to accommodate its fast growing India operations.
The brand has an extensive media presence and is a prolific sponsor of sports teams including Cricket, Football, F1, and athletics. The company has been in operation for more than 70 years and has a presence in 120 countries.
Monthly rent(₹/sqft)
₹ 52.2
---
Escalation on base rent
15% every 3 years
---
---
Floor Plan
Krrish Towers is a 15 storey building built to global standards. The opportunity is to acquire the Ground, First, and Eleventh to Fifteenth Floors of the property along with 76 car parks. The floor plates of Krrish Towers have an efficient layout with elevators, stairs, and services in two corners.
75,763 sqft
Total Opportunity Space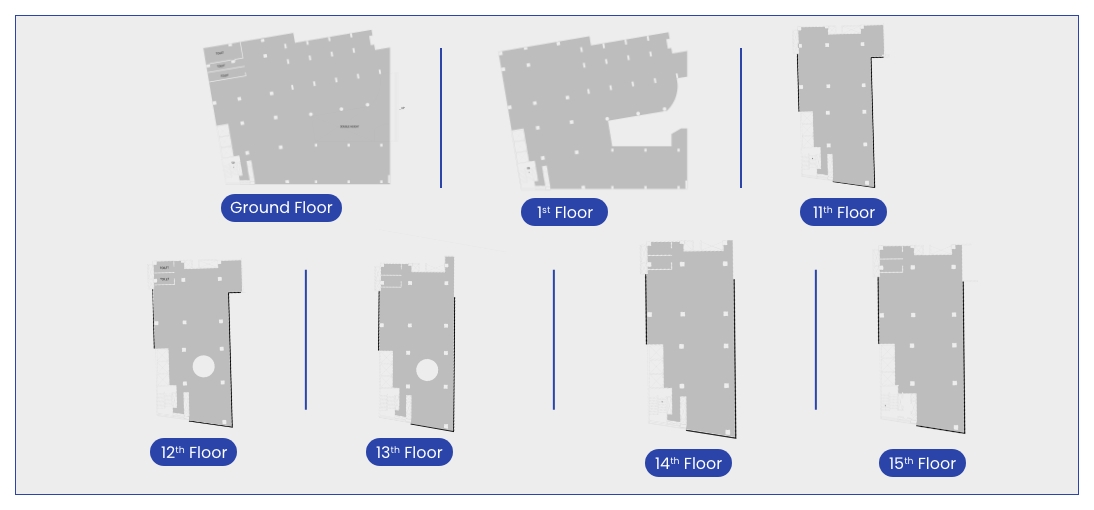 Price
Gross Purchase Price
₹ 56,06,46,200
---
Registration & Stamp duty
None
---
Acquisition Fee(one time)
₹ 1,68,19,386
---
---
Reserves (refunded on sale)
6 Months
---
Net Purchase Price
₹ 58,75,00,000
---
Location
The asset is located in Mahadevpura, just off the Outer Ring Road (ORR), and the ITPL main road. Thanks to the proximity of major roads, the asset has excellent connectivity to the rest of Bengaluru.
The upcoming Mahadevapura metro station is within walking distance of the asset and is expected to be completed in 2023. The metro line will significantly reduce commuting times to the asset, making it more attractive to tenants.
The area is home to several MNCs including Accenture, Amazon, Hewlett Packard, Dell, EY, Capgemini, etc.

Airport
---
Kempegowda International Airport
40 km

Highways
---
NH 44 | Outer Ring Road (ORR)
0.5 kms
---