Bangalore Warehousing Opportunity I
Hoskote, Bangalore
❮
❯
This is a rare find. Opportunity usually finished within 2-3 Days
Investment & Return
How can an investor exit?
After 6 months, investor can sell in secondary market to an existing investor of this property or a new investor. Or at the time of sale of asset.
Taxation
User receives monthly rental payouts and at the time of sale of asset:
Rental payouts are taxed at investor's tax slab in India
Gains at the time of sale of asset are taxed at 10%
Investor Lock-in
6 months, after that investor is free to sell
Exit Load
1%, if investor sells during 6-12 months since entering into the agreement. No exit load after 12 months
Exact Returns
Rs. 30 Lakh investment at 6% annual asset value appreciation would give a total return of ~Rs. 1.23 Cr at the end of asset tenue (returns before tax and performance fees)
Why Invest
Fast Growing Warehousing Hub
The asset is located in a major warehousing facility in Hoskote, near Bangalore. This area is hub to several logistics players & international brands. Bengaluru warehousing market grew at 35% CAGR in terms of transactions, since 2017.
Excellent Connectivity
Located on Old Madras Road (NH 75) which gives excellent connectivity to Bangalore, Chennai & Tirupati. The area is also close to upcoming Bangalore-Chennai Expressway.
Tier-1 Tenant
The tenant is a leading provider of end-to-end supply chain management & logistics services in India. The Company specializes in providing logistics for computers, high-end phones & other electronic goods.
Overview
This is an opportunity to invest in a brand new, Grade-A warehousing asset located in Hoskote, near Bangalore. The Tenant Company's parent is listed on BSE & operating for last 29 years. Lease of 15 years and Tenant Lock-in period of 7 years. With high yields, long lease terms, excellent location, and a world class tenant, this asset makes for a compelling investment opportunity.
Tenancy
Tenant Overview
Tier-1 tenant with parent Company listed on BSE with market valuation $8 Billion+.
Established:  

2012 (Parent started in 1993)

Locations Serviced:  

36,000

Present in:  

India, Africa, Middle East, East Asia
Rental Details
Monthly rent (₹/sqft)
₹ 19.7
---
Escalation on base rent
15% in 4th year & 5% p.a. thereafter
---
---
Rental Starting From
Nov 2022 onwards
---
Floor Plan
The asset is a single structure that spans over 2 Lakh Sq. Ft. Structure is a Pre-Engineered Building (PEB) to meet global manufacturing standards.
2,18,562 sqft
Total Opportunity Space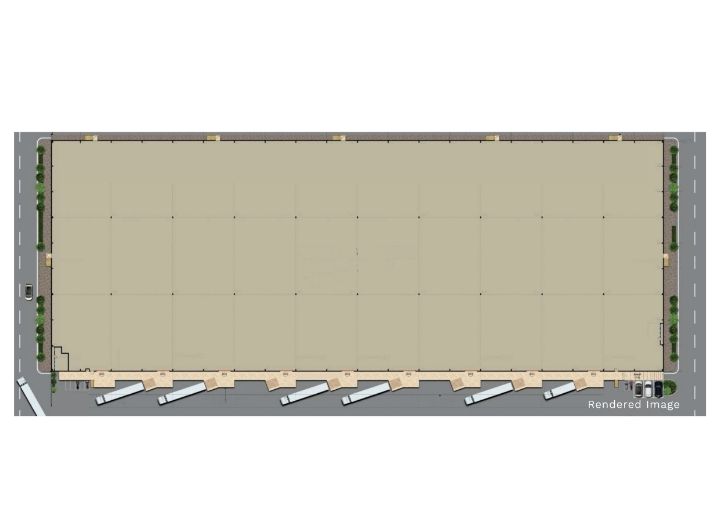 Price
Gross Purchase Price
₹ 59,71,11,384
---
Registration & Stamp duty
₹ 1,75,01,335
---
Acquisition Fee
₹ 1,78,13,342
---
---
---
Net Purchase Price
₹ 63,50,00,000
---
Location
The asset is located on Old Madras Road, along the Hoskote-Narasapura Belt. The area is well connected to Bengaluru, Chennai, and Tirupati. The area is also close to the upcoming Bengaluru-Chennai expressway.
The area is a growing warehousing & manufacturing hub and is home to several Indian & International automobile, pharmaceutical, and electronics businesses.

Airport
---
Distance from Bangalore Airport
40 km

Highways
---
Bangalore-Chennai Expressway (upcoming)
0.5 kms