India is predominantly an agriculture country with the second largest arable land area of 159.7 million hectares (394.6 million acres), in the world. Despite evolution in other sectors, agriculture continues to be the main source of income in India. Because of India's considerable dependency on farm produce, managed farmland has emerged as a popular new asset class among new age investors and brought about disruption in the agricultural sector.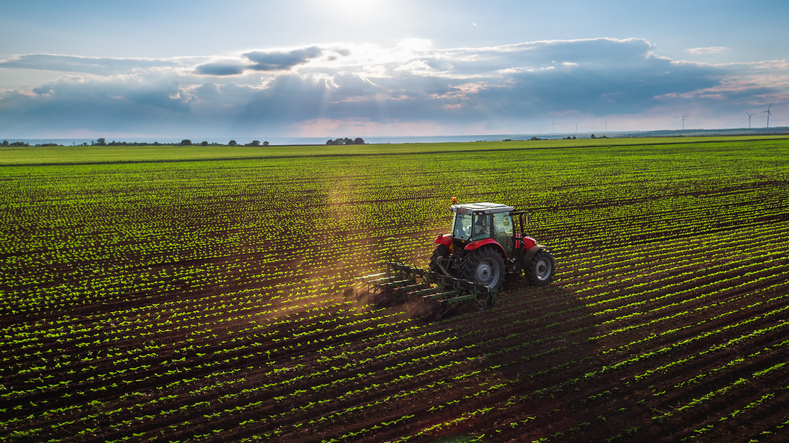 Let's understand the managed farmland as an alternative asset in depth and how it gives a competitive advantage over conventional investments.
What is Managed Farmland?
Managed farmlands are the agricultural lands that are owned by individuals or organizations but are managed and cared for by a firm. Depending on the type of management, plantation and soil quality, they can be highly productive land parcels. The farm asset management agency, like Growpital, usually pools funds from investors to grow and sell farm produce, and pays back tax-free fixed returns on a monthly/ quarterly/ half-yearly basis in the form of interest. Investors don't need to work as farmers.
Managed Farmland as New-age Asset Class
Since farmlands and other real estate asset classes are not a part of the mainstream assets like mutual funds, stocks, bonds, F&O, etc., they are categorized as alternative assets. In the last few years, they have quickly become popular as a new asset class among new-age investors.
As the demand for food and other agricultural products around the world continues to grow, agri projects will become more attractive and beneficial in the future. Professionally managed agri projects, regions with secure and adequate surface, and groundwater resources will become increasingly valuable assets and drive up the value of farmland, creating opportunities for new age investors.
Farmland is an ideal option to diversify your portfolio to an asset offering greater returns over time.
Why Invest in Managed Farmlands
Investors can enjoy many benefits by investing in managed farmland.
Tax-free Income
Return on investment in agri projects is free from tax in India. Indian citizens are not subject to tax on their agri income, including profit made from selling produce grown in these farmlands u/s Section 10(1) of the Income Tax Act of 1961. This is to empower farmers and protect them from any unfortunate events due to inflation.
Higher ROI
Farmlands offer much higher tax-exempt returns on investment (11% – 17% p.a.) than traditional assets like fixed deposits and several bonds. Thus the investment enables investors to earn passive income.
Low Risk
Investors' money is used across all the agri projects throughout India instead of a single managed farmland. Hence, natural disasters like drought, flood, etc. in a single area don't affect return on investments.
Portfolio diversification
Farmland is a new non-market-linked asset class. Hence, it offers a great opportunity for investors to diversify their portfolio by investing in a physical asset that is completely different from more mainstream assets such as mutual funds, ETFs, stocks and bonds. It offers competitive returns with a pretty low level of volatility. Thus, investment helps investors diversify their holdings and balance out their riskier market-linked investments.
How to Invest in Managed Farmland
Retail investors can earn attractive returns by investing in farmland operated by a management firm. While the investment process may vary from one agency to another, here are basic steps you need to follow.
Step 1: Create account and complete KYC: Visit an online platform that allows investment in farmlands. Create your account online on the platform. Complete your KYC using PAN number, Aadhaar number and bank account details.
Step 2: Choose investment option: Select a plan as per your investment goals and pick up the number of units you want to buy.
Step 3: Start investing: Add money and e-sign required documents.
Step 4: Get your earnings: The assured return i.e. interest amount will be credited to your bank account on predetermined dates.
SBNRI has a partnership with top farmland asset management companies, including Growpital. You can invest in managed farmland in India through SBNRI platform or app. Schedule a call to invest in agri projects or know more about the product.
Who can Invest in Managed Farmland in India
Retail investors, including Indian citizens (RI), Non-Resident Indians (NRIs) and Overseas Citizens of India (OCIs) can invest in managed farmland in India through a farmland asset management company. As far as purchasing or owning agricultural land is concerned, agriculture in India is a subject of the state; there are different laws in different states.
You can download SBNRI App to connect with our experts and get end-to-end assistance related to managed farmland investment or investment in alternative assets in India.
You can also click on the button below to ask any questions. Visit our blog and YouTube Channel for more details.